"Thufferin' thuckotash!" Have you heard Eric Bauza as the voice of Bugs Bunny, Daffy Duck, Porky Pig, Elmer Fudd, Marvin the Martian, Sylvester & Tweety and many other classic cartoon stars? He says his five-year-old son can tell his Bugs from that of Mel Blanc but I can't, and I've collected dozens of classic Warner Bros. Looney Tunes over decades of 16mm film collecting.
Bauza, who grew up in Scarborough, Ont., started out working in the drawing end of the animation business. He's one of the very few who can both draw and voice their cartoon characters. He talks about meeting a few of his voice over heroes, including cartoon legend June Foray (Rocky & Bullwinkle; Looney Tunes) and fellow Canadian Maurice LaMarche (Pinky and the Brain).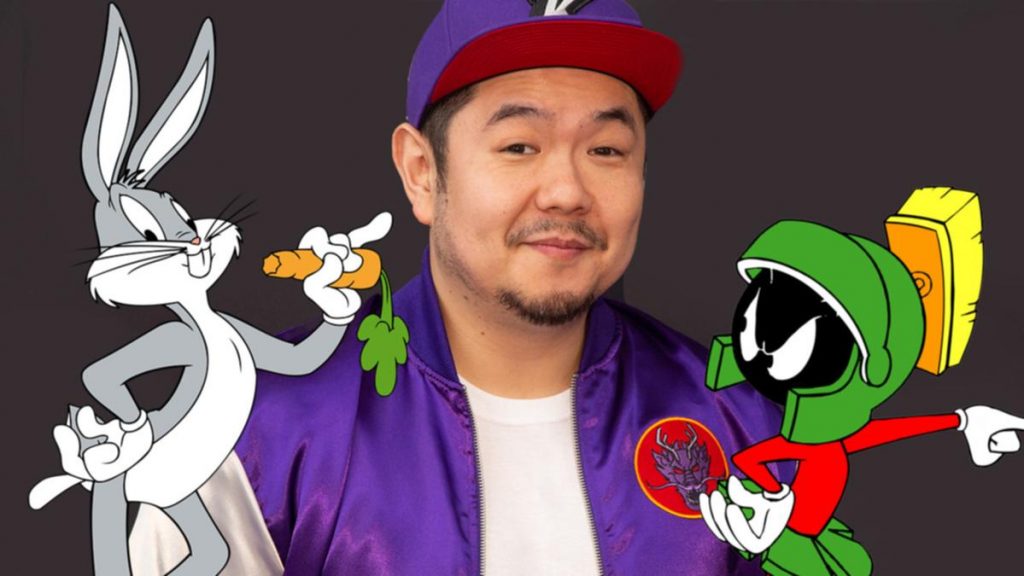 We also talk about his new series Stay Tooned, premiering Dec. 2 on CBC Gem. Shot in both Canada and Los Angeles, the six-episode documentary series finds Bauza in conversation with several of his 'toon talk peers, including Ben Schwartz, Lake Bell, Ken Jeong, Bobby Moynihan, Tara Strong, Lamorne Morris, Cree Summer, and James Adomian, among others.
Buaza and friends talk about many of the issues in animation today, including heroes vs. villains (Is Bugs Bunny really Daffy Duck's villain?), race, sexuality, consumerism and political philosophy. So, yeah, that's what's up, doc.
Just click on the blue and white arrow above to link directly to the conversation with Bauza, who is not just a pretty voice — he's also a businessman. Bauza created RetroKid, which makes 'toon and other TV-related gear available to fans. Bauza just made deals to include TVOntario and CBC branded hoodies and T-shirts, including swag honouring a guy he grew up watching in Scarborough — Mister Dressup. He even sells Hilarious House of Frightenstein T's! Check out the RetroKid Black Friday sale here.
BONUS: For hard core animation fans, included on this Bauza episode is a short clip of a 1983 interview — my first at TV Guide Canada — with the original voice of Donald Duck and a lovely man, Clarence "Ducky" Nash. The cassette is a tad old and creaky, and Donald is pretty hard to understand at the best of times, but, hey, think of it as a slice of history.