Please check back as all monthly schedules are updated often. UPDATED JAN. 24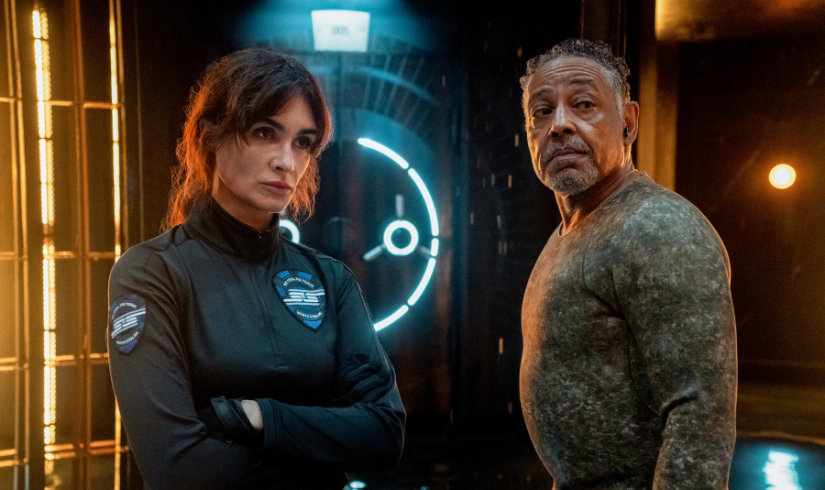 SUN/JAN 1
Kaleidoscope (Netlfix). You are supposed to be able to view this eight part heist series in any order — except for the final episode. Giancarlo Esposito, Paz Vegas, Jai Courtney and Rufus Sewell star.
Paul T. Goldman (Peacock). Jason Woliner directs this reality/comedy about a single dad in a new relationship — or is he? Goldman stars as himself.
MON/JAN 2
America's Got Talent: All-Stars (NBC). Like the original, only all-stars.
Returning: Fantasy Island (Fox; Global).
TUES/JAN 3
Sometimes When We Touch (Paramount+). That honesty's too much as Dan Hill provides the perfect title for this three-part docuseries about sucky songs from the '70s and '80s. Kenny Loggins, Toni Tennille and Air Supply are featured, but we're betting Chis Cross will be sailing into this one as well.
Will Trent (ABC; CTV). Set in Georgia, this new crime drama stars Ramon Rodriguez. Based on the Karin Slaughter novel series.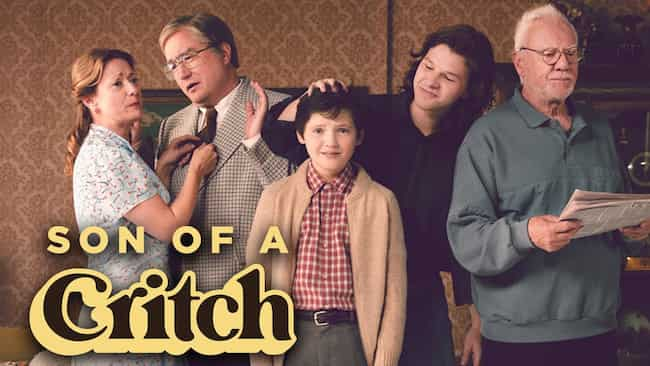 Returning: Son of a Critch (CBC), Workin' Moms (CBC), Beyond Oak Island (History); FBI, FBI International, FBI: Most Wanted (CBS; Global); New Amsterdam (NBC), The Resident (Fox), The Rookie (ABC), The Rookie Feds (ABC: CTV).
WED/JAN 4
Madoff: The Monster of Wall Street (Netflix). A four-part look at the pozi schemer.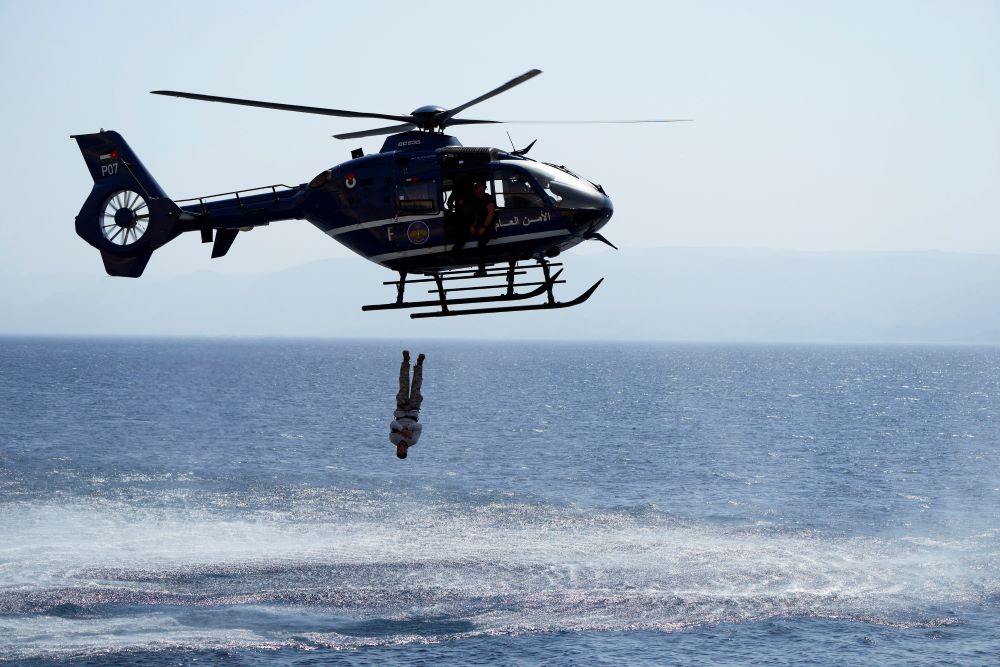 Special Forces: World's Toughest Test (Fox). Soldiers are tasked to do algebra. Actually this is another one of those "celebrity" time wasters none of us have time for anymore. Dr. Drew, Kate Gosselin and others compete in a gruelling series of tests such as picking up cheques, trying to extend careers, etc.
Returning: Still Standing, Run the Burbs, Pretty Hard Cases (CBC); Tough as Nails (CBS)
THURS/JAN 5
Copenhagen Cowboy (Netflix). A six-episode series about a mysterious woman from Copenhagen's criminal underworld. Directed by Nicholas Winding Refn.
January 6 (discovery+). This documentary looks at — what else? — the events at the US Capitol two years ago on January 6, 2021. Survivors and first responders are interviewed.
FRI/JAN 6
The Pale Blue Eye (Netflix). A big name cast (Christian Bale, Gillian Anderson, Toby Jones, Harry Melling) are featured in this murderous tale set at the West Point Military Academy in the 1830s.
The Rig (Prime Video). A six-episode thriller set on a Scottish oil rig.
Returning: The Nature of Things (CBC). With the planet still in need of saving, new hosts take over from Dr.David Suzuki.
SAT/JAN 7
SUN/JAN 8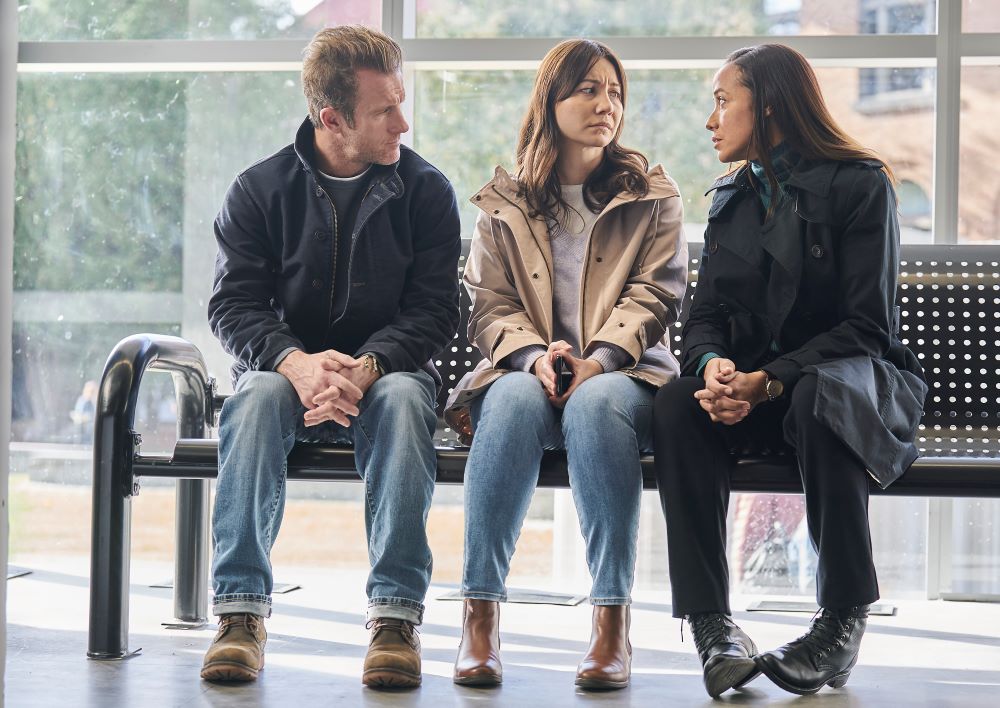 Alert: Missing Persons Unit (Fox; CTV). Another f-ing cop show. This one stars Scott Caan and Dania Ramirez as Philly cops because there are already Chicago, LA, Toronto and East New York cops on network TV. Series heads to Mondays.
Mayfair Witches (AMC+). An eight-episode series about a neurosurgeon who may be a witch hails from, who else, Anne Rice. Alexandra Daddario stars.
TUES/JAN 10
The 80th Golden Globe Awards (NBC; Peacock). After a year in the penalty box the Globes are back for more cash. Jerrod Carmichael hosts.
WED/JAN 11
Celebrity Name That Tune (Fox). I can name that celebrity in 27 notes… Jane Krakowski hosts. Tara Lipinski, Clay Aiken pick up cheques.
THURS/JAN 12
The Last Movie Stars (Hollywood Suite). This remarkable documentary, from director Ethan Hawke, looks at two lifelong members of the cool club: Paul Newman and Joanne Woodward. Married for 50 years, they worked on, then abandoned, plans to leave behind autobiographies. Audio tapes were lost but transcripts survived and Hawke cast Laura Linney and George Clooney to speak for the stars. Many other actors take part in re-creations, including Mark Ruffalo, Karen Allen, Rose Byrne, Bobby Cannavale and Billy Crudup. Originally shown on HBO Max, the six-hour doc enjoys a 100 percent rating on Rotten Tomatoes.
The Climb (HBO Max; Crave). Jason Mamoa and rock climber Chris Sharma host this eight-episode competition where amateur climbers try to scale to new heights. At stake is a US$100,000 cash prize
Vikings Valhalla (Netflix). A new band of viking warriors set out to prove that fortune favours the bold. Also to find a fjord that doesn't rust. Season two.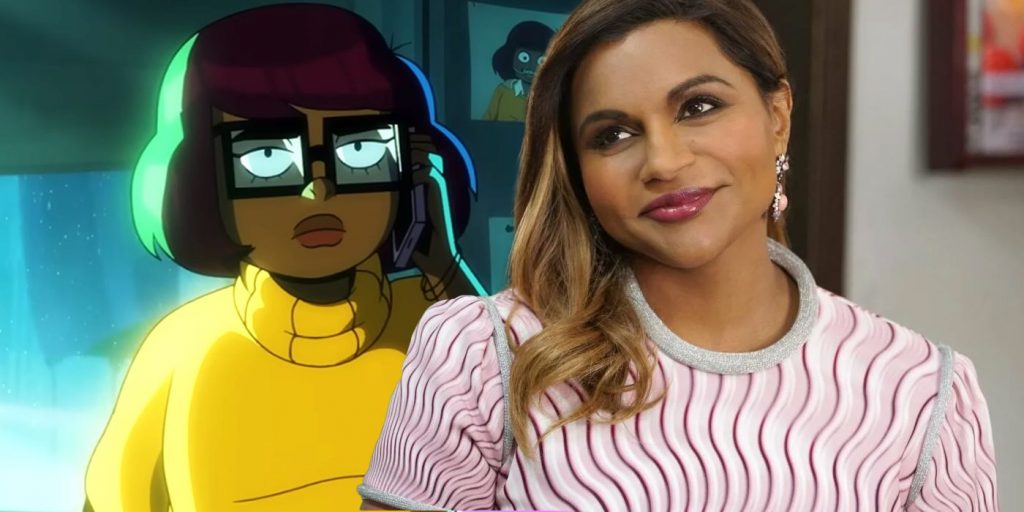 Velma (HBO Max; Crave). Remember Scooby-Doo? In this adult animated series, follow Velma back to high school ,where she solves crimes ands keeps everyone guessing. Mindy Kalling speaks for Velma.
FRI/JAN 13
The Drop (Hulu; Crave). This latest from the busy Duplass brothers is about a destination wedding that gets off on the wrong foot when a baby gets dropped. Anna Konkle, Jermaine Fowler, Aparna Nancherla, Jillian Bell, and Robin Thede are all witnesses.
Returning: Your Honor (Showtime; Crave). Bryan Cranston returns as a benched judge in this drama's second and final season. Rosie Perez, Margo Martindale, and Amy Landecker all guest star.
SUN/JAN 15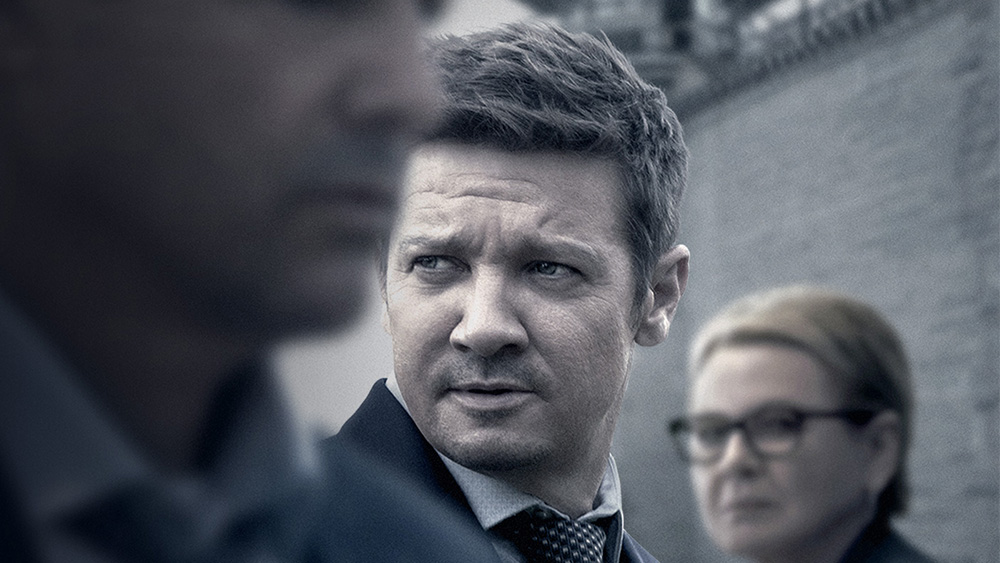 Mayor of Kingstown (Paramount+). This big-budget drama, set in a grim Michigan town where the enormous prison is the biggest industry, returns for a second season. The unfortunate off-screen story is that lead actor Jeremy Renner is in the hospital with serious injuries after a terrible snow plow accident. Kingston, Ont., lad Hugh Dillon (Flashpoint) stars as a seen-it-all cop and is the co-creator of this dark, gritty series. Dianne Wiest plays the one person in town who still believes in prison reform.
The 28th Critics Choice Awards (The WB). Unlike these guys, I'm proud to be a member of the Television Critics Association whose motto is: we will never stoop to putting another stupid celebrity award show on television. Amen.
MON/JAN 16
Hallellujah: Leonard Cohen, A Journey, A Song (Crave) … a great deli sandwich. This documentary about the late, great, Montreal singer-songwriter includes testimonials from major recording stars who all sing his praise.
TUES/JAN 17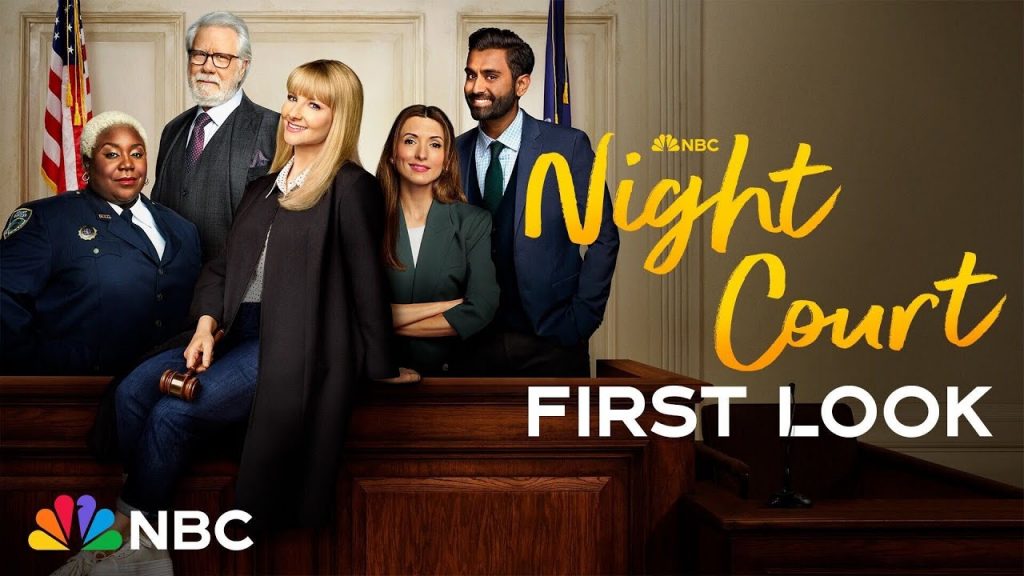 Night Court (NBC/CTV). John Larroquette returns as lecherous prosecutor Dan Fielding in this reboot of the '80s comedy. Melissa Rauch from The Big Bang Theory is supposed to be the daughter of original judge Abby Stone (the late Harry Anderson was the original bench boss). Opens with back-to-back episodes.
WED/JAN 18
Are You the One? (Paramount+). This is a reboot of a format originally shown on MTV. The new angle for this dating competition is that these 22 contestants now hail from all around the world.
THURS/JAN 19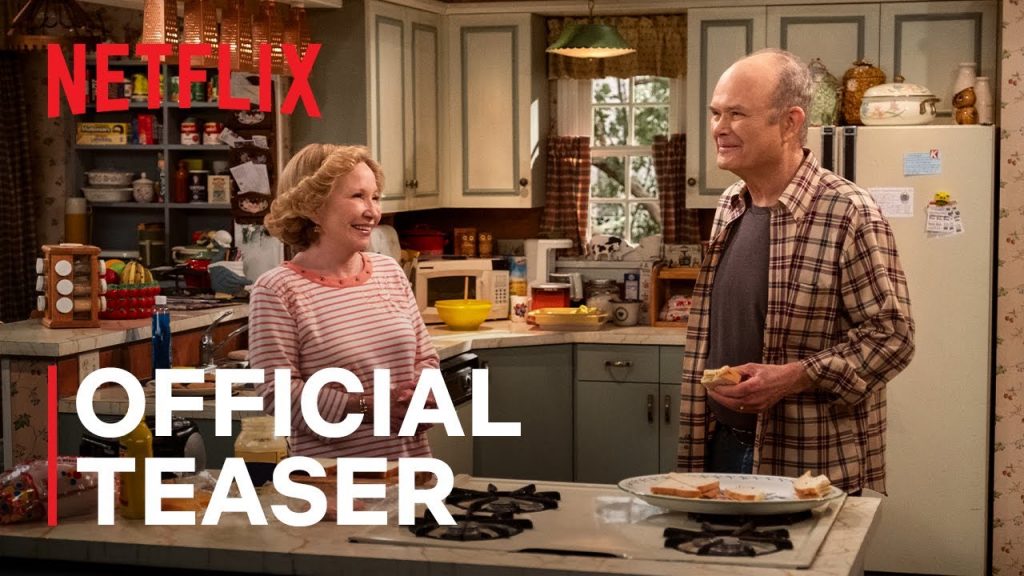 That '90s Show (Fox). Red and Kitty are back (played by Kurtwood Smith and Debra Jo Rupp) and so is the Forman's basement in this extension of That '70s Show. This one focuses on the Forman's granddaughter. Look for several other former cast members to make cameos, including Ashton Kutcher, Mila Kunis and Laura Prepon.
FRI/JAN 20
Returning: Penn & Teller: Fool Us (The CW); Real Time with Bill Maher (HBO). Finally!
SUN/JAN 22
"Offside: The Harold Ballard Story" (CBC). This excellent sports documentary, from executive producers Michael Geddes and Chuck Tatham, tells the true story of the tight-fisted tyrant/owner who ran the Toronto Maple Leafs into the ground and is most responsible the team's 55-year Stanley Cup drought. Features interviews from those who suffered under Ballard's long reign of error: Darryl Sittler, Lanny McDonald, Tiger Williams, Wendel Clarke, Rick Vaive and other players; as well as disgraced player agent Alan Eagleson and surviving sports reporters. Directed and narrated by Jason Priestley. Listen to both Priestley and Geddes now on the making of this documentary by following this link to brioux.tv: the podcast.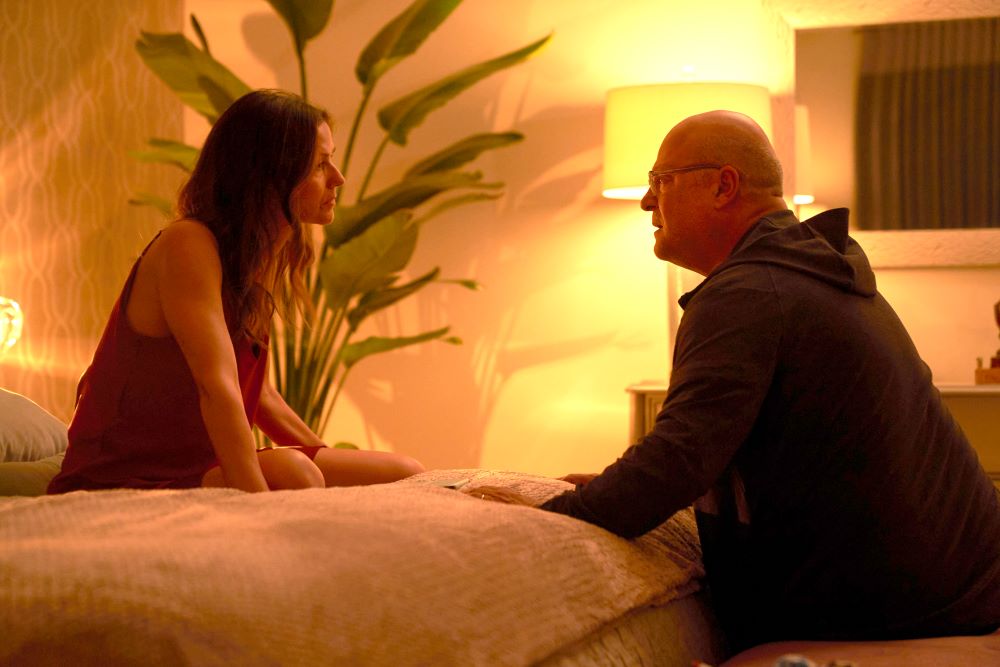 Accused (Fox; CTV). This anthology series of 15 crime thrillers features a different cast every week. Guest stars include Michael Chiklis and Jill Hennessy (above), Margo Martindale, Wendell Pierce, Rachel Bilson, Mary Lynn Rajskub, Baron Vaughn, Rhea Perlman, Jack Davenport, Abigail Breslin, Malcolm-Jamal Warner, and Whitney Cummings. Moves to Tuesdays after the opener.
MON/JAN 23
The Lazarus Project (TNT). This eight episode time travel series from The UK has an interesting premise: a secret organization has the power to send the world back in time whenever an existential threat is looming. Paapa Essiedu, Tom Burke and Anjli Mohindra star.
Returning: The Bachelor (ABC; Citytv).
WED/JAN 25
Extraordinary (Hulu). In this British comedy series, a 25-year-old (Máiréad Tyers) can't figure out, at 25, why she doesn't have any super powers yet.
THURS/JAN 26
Poker Face (Peacock). Natasha Lyonne stars as Charlie, who travels across America solving crimes with her unique ability to tell if somebody is lying. So, yeah, kinda like Columbo. How is this for an assortment of guest stars: Joseph Gordon-Levitt, Nick Nolte, Adrien Brody, Benjamin Bratt, Chloe Sevigny, Lil Rel Howery, Rhea Perlman, Simon Helberg, Tim Blake Nelson, Brandon Micheal Hall, Cherry Jones, Dascha Polanco, Ellen Barkin, and Judith Light—among others. Four episodes are available immediately with one a week after that.
The 1619 Project (Hulu). Marked down from 2195. This six part docuseries traces the history of slavery in America. Narrated by Nikole Hannah-Jones.
Jimmy Kimmel Live! 20th Anniversary Special (ABC). My favourite Late Night talk show host celebrates two decades of full employment for his entire extended family. Look for many, many celebrity guests to salute Jimmy, including, if there's time, Matt Damon.
Teen Wolf: The Movie (Paramount+). A sequel to the MTV Teen Wolf Series set 15 years later.
Wolf Pack (Paramount+). A supernatural force is awakened by a California wildfire. This companion piece to the above series features Sarah Michelle Gellar, Rodrigo Santoro and Armani Jackson.
FRI/JAN 27
Shrinking (AppleTV+). From the folks behind Ted Lasso, this series stars Jason Segel and is about a therapist named Jimmy who tells patients exactly what he thinks. Finally! Harrison Ford stars as a partner in the practice.
Shotgun Wedding (Prime Video). Criminals swarm a destination wedding. Josh Duhamel and Jennifer Lopez star in this rom-com.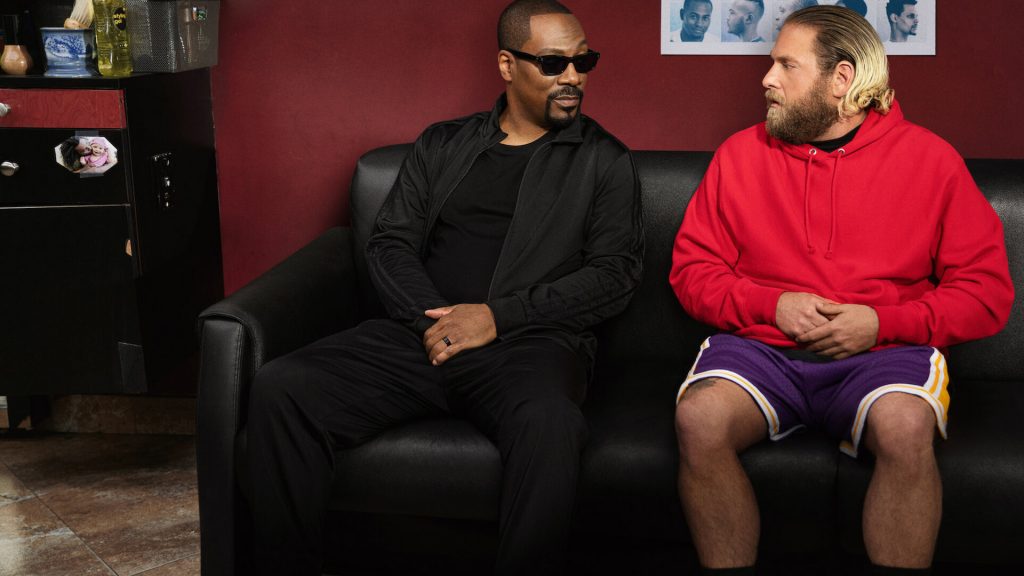 You People (Netflix). Jonah Hill and Lauren London star as a couple in a Guess Who's Coming to Dinner-ish comedy. Julia Louis-Dreyfus and David Duchovny play his parents; Eddie Murphy and Nia Long play her parents.
TUES/JAN 31
Cunk on Earth (Netflix). Investigative reporter Philomena Cunk (DIane Morgan) looks at the greatest inventions in human history in this British mocumentary. Featuring Lisa Kudrow, Kumail Nanjiani, Hugh Grant and Tracey Ullman and a number of actual academics who may not be aware that they are being spoofed.