The CW is at a crossroads. Launched in 2006 by both CBS and Warner Bros, Nexstar Media Group is now the majority owner of America's fifth broadcast network.
A lot of The CW's legacy shows — Supernatural, Batwoman, Charmed, Legends of Tomorrow — have been canceled. Longtime network head Mark Pedowitz has retired. The search was on for a new visionary leader.
Enter Brad Schwartz, the clever Canadian who put the pop in Pop TV with the acquisition of CBC's Schitt's Creek. The Dan and Eugene Levy sitcom won nine Emmys in 2020, leading Pop to more wins that year than any other networks save HBO and Netflix.
On the zoom call for this podcast, Toronto native Schwartz proudly showed his Canadian allegiance by sporting a Tragically Hip hoodie. He talks about interning on Saturday Night Live at 21 and learning from the master: Lorne Michaels. Schwartz later paid his dues as SVP and GM for the Much MTV Canada Group. Mentoring him there were Bell bosses Ivan Fecan and Susanne Boyce, with Boyce urging him to "Take Canada to the world."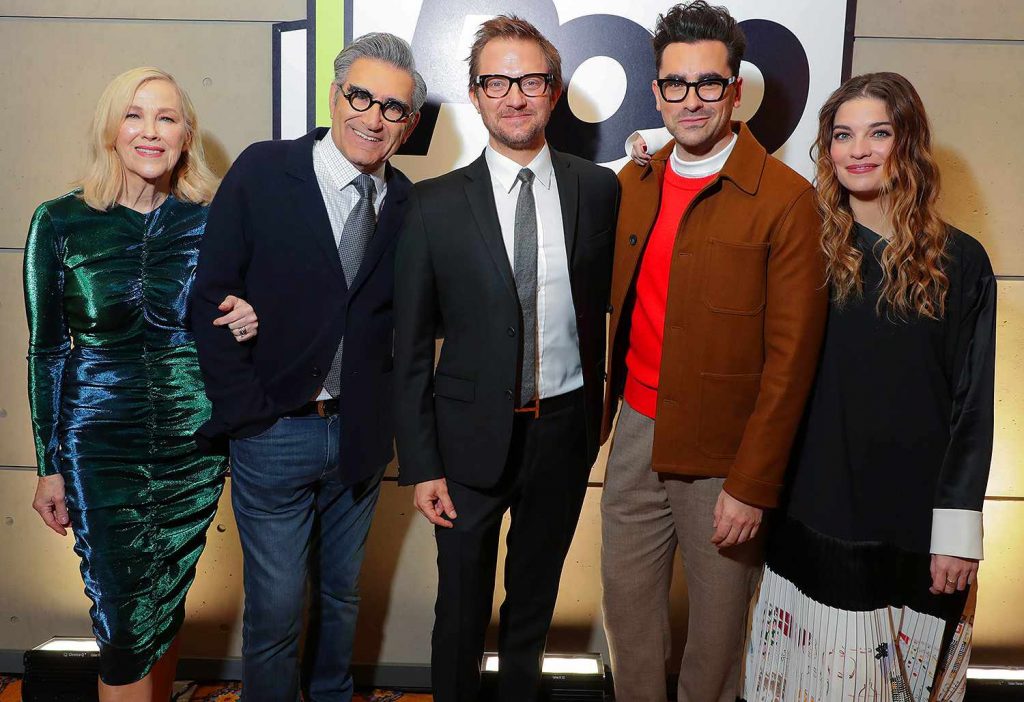 He also talks about the thrill of getting handwritten notes from the great Norman Lear. Schwartz swept in and ordered a third season of Lear's re-boot of One Day at a Time, picking up a few more Emmys for Pop.
He took those lessons back to the States at the TV Guide Channel, helping to turn it into Pop TV. His new challenge: President of Entertainment Division at The CW.
Does this mean more Canadian shows could soon be enjoying some southern exposure? Listen as Schwartz shares his thoughts. Head directly to this episode by clicking on the blue and white arrow above.