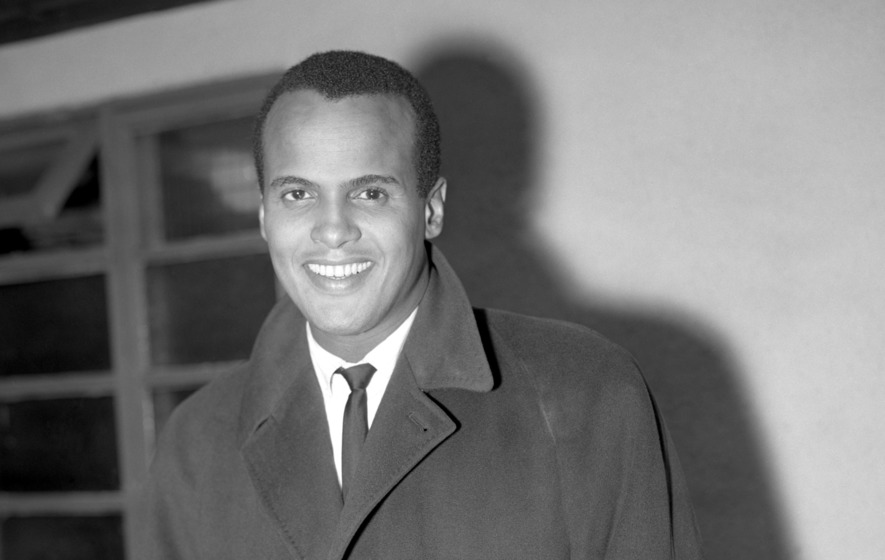 Harry Belafonte made a lasting impression a dozen years ago on a visit before Television Critics Association reporters.
The activist/singer, one of the last Black Civil Rights icons of the 1960s, passed away Tuesday, April 25. He was 96.
Back in July of 2011, he stood out as a towering figure from a golden age of liberal reform. Gloria Steinem address reporters on the same press tour. The living history lessons were a welcome respite from all the Kardashians.
Belafonte was there to promote Sing Your Song, a biographical documentary on HBO. Then 84, he walked with a cane but almost for show, walking with it rather than leaning on it.
That he still walked the walk and talked the talk quickly became evident at the session. Belafonte began with a long answer that at first brought back memories of Oprah's windy filibuster at an earlier press tour. The difference was that Belafonte provided a sizzling sermon. It lasted three-and-a-half, single-spaced, transcript pages but most in the room felt cheated when he was cut off by HBO's Sheila Nevins.
The lifelong activist was asked his take on what was then, as now, a looming US debt ceiling crisis. "My question would be to the Congress and the President and to a lot of institutions in the United States of power, 'What happened to moral truth? What happened to moral courage? Why has it been eliminated from our DNA?'"
Belafonte said he understood the game of politics, having been at it for 70 years. "But politics without moral purpose, really, more often than not, winds up as tyranny."
Keep in mind this was five years before Trump won the presidency.
Then, surprisingly, he took aim at the president of the day: "Barack Obama and his mission has failed because it lacked a certain kind of moral courage, a certain kind of moral vision that we are in need of." He called on artists and the public to stand up and not to capitulate to the status quo. He wondered if ordinary citizens still had the passion and desire to force change.
"When [Obama] said, 'Yes we can,' it may have been politically clever," says Belafonte, "but he never defined for us what he was saying. So those of us who felt we needed change filled in that space with our own images of what we thought he meant only to find out we are all disappointed because none of those things have been satisfied."
In February of the terrible year 1968, in the wake of the My Lai massacre in Vietnam, Belafonte was asked by Johnny Carson to take his place for a week in late night. Much of that footage, like a lot of Carson's NBC work from the '60s, is lost. Enough survived, however, to produce The Sit-In: Harry Belafonte Hosts The Tonight Show, a terrific documentary which originated on Peacock.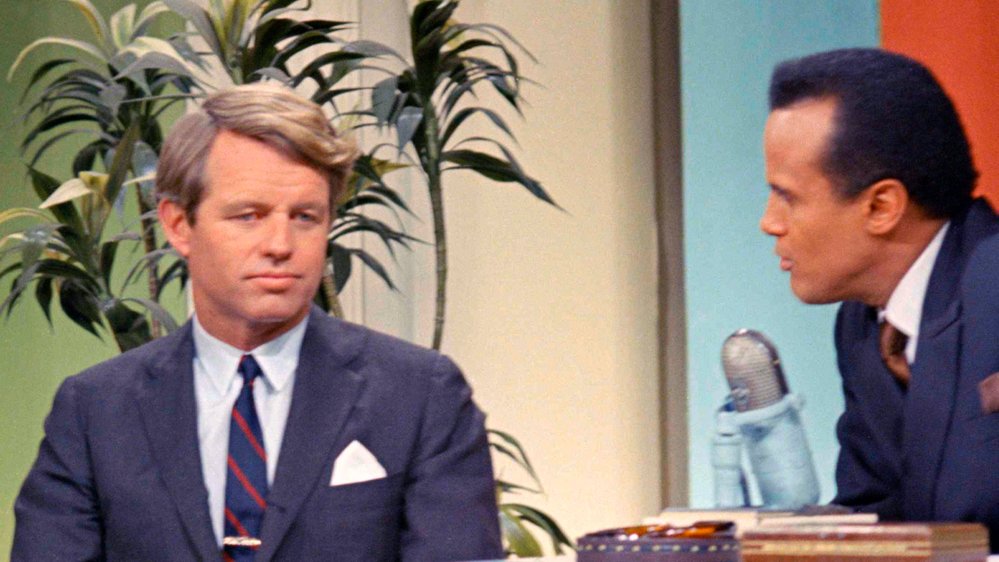 Of the surviving segments, two featuring famous men who would both soon be assassinated: Martin Luther King, Jr., and Robert Kennedy. Both provided a snapshot of calm in the eye of the hurricane that was 1968.
King and Kennedy arrived with jokes and came prepared to entertain. Both also look truly scared or at least overwhelmed. This was a "heavy" time as people said back then. Belafonte asks King if he feared for his life. The sombre answer was not a typical Tonight Show exchange.
As former New York Times columnist Bill Carter noted in the documentary, Johnny Carson was not quite the all-powerful King of Late Night when he generously handed his show over to Belafonte. He was hip to the headlines enough, however, to seize an opportunity. He could see that, rather than simply providing a late-night distraction from all the upheaval in America, he could best address it by handing his NBC showcase over to the popular African American entertainer.
That baton toss represented a tremendous breakthrough at the time for all viewers. The Tonight Show ratings went up that week, as Belafonte later noted.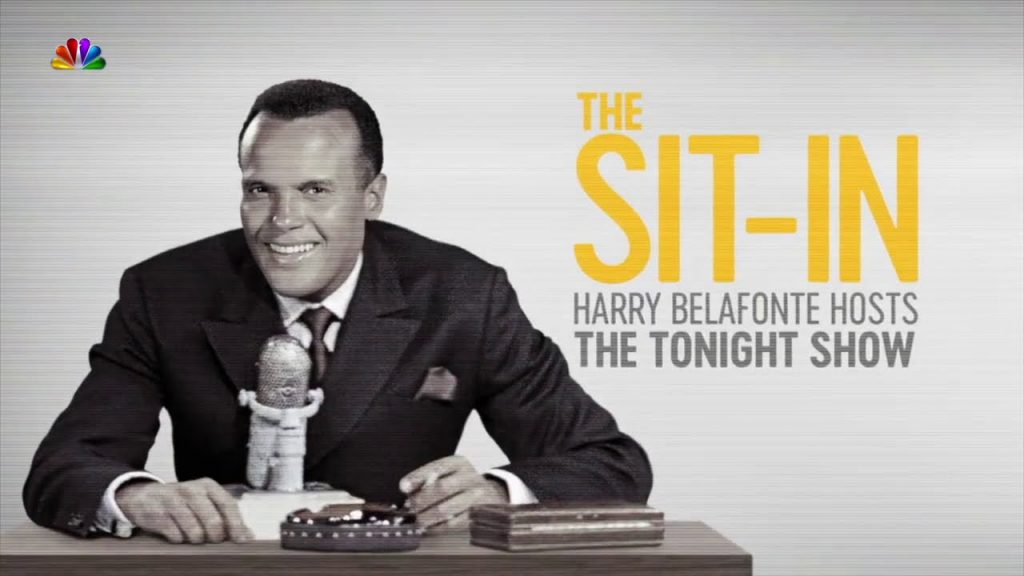 Besides King and Kennedy, Belafonte's Tonight guests included Sidney Poitier, Aretha Franklin, Wilt Chamberlain, Bill Cosby, Lena Horne, Nipsey Russell, Paul Newman, Marlon Brando and the Smothers Brothers.
The documentary benefited greatly from the lucid longevity of Belafonte, who was 93 when the film was released. The Calypso singer-songwriter was popular with all audiences, Black and White, as at home with The Muppets as he was with Civil Rights activists.
His initial albums, steeped in Calypso rhythms, were tremendous best sellers. His recording career cooled, however, post the British invasion of the mid-'60s, but it was revived when Belafonte joined an international choir of pop stars to record the USA For Africa famine relief anthem "We Are the World" in 1985. Check out this spontaneous tribute to Belafonte and his big hit "Day-O (The Banana Boat Song"), led by Al Jarreau.
Belafonte enjoyed a long-lasting career in film and in television, especially early in his career. He starred alongside Dorothy Dandridge in Otto Preminger's hit musical "Carmen" (1954). He turned down the role of Porgy in Preminger's "Porgy & Bess," objecting to racial stereotyping.
In the 1950s, he made two appearances on The Ed Sullivan Show. He was the first Jamaican American to win an Emmy, for Revlon Revue: Tonight with Belafonte (1959). At the invitation of Frank Sinatra, he performed at the 1961 inauguration of US President John F. Kennedy. Throughout the '60s, he headlined TV specials alongside Julie Andrews, Petula Clark, Lena Horne, and Nana Mouskouri..
Belafonte will be greatly missed as a voice of authority and context. He appeared in some important documentaries towards the end of his life, including We Need to Talk About Cosby (2022), Song for Cesar (2022) and Carter's CNN docuseries The Story of Late Night (2021). He was also briefly seen in Spike Jones 2018 feature "BlackkKlansman."
More documentaries about his life will likely follow, but seek out HBO's Sing Your Song and Peacock's The Sit-In: Harry Belafonte Hosts The Tonight Show. Both will provide some understanding and encouragement of what the voice of one man can accomplish.