One of my earliest memories is the time I accompanied my mother, Margaret Brioux, to the then-brand new CFTO Toronto studio in Agincourt for a taping of the Canadian version of the panel show To Tell the Truth.
Mom had enough Lucy Ricardo in her to want to be on game shows. The goal on To Tell the Truth, as it is on the more recent ABC version hosted by Anthony Anderson, was to have three players claim to be one semi-famous person. My mom was one of two fake nutritionists on her appearance. If you tricked one of the judges into believing that you were the real deal, you got $25 bucks. My mom, I think, walked out with $50 — pretty good money in 1963.
I learned a valuable life lesson that day from my mom: Lying pays.
What made her, and years later, me (on shows such as Bumper Stumpers and Guess What?) want to become game show contestants? The answer can be found in this week's brioux.tv: the podcast  conversation with John Ealer, executive producer, and Sarah Gibson, director and showrunner, of The Game Show Show.
The four-part docuseries from Toronto's Cream Productions premieres Wednesday, May 10 on ABC and continues Wednesday nights throughout May.
Episodes look at the evolution of TV game shows from their radio roots to the big money series such as Who Wants to Be a Millionaire and Deal or No Deal. The series also looks at how competition and dating shows have  become more popular in the 21st century.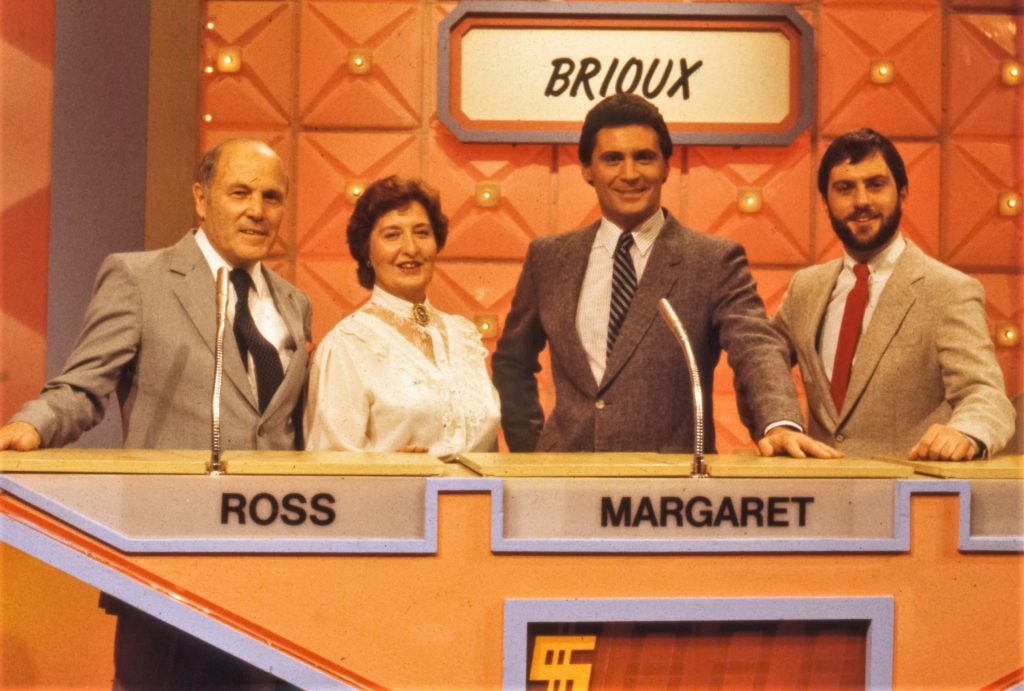 There is also a discussion of the game show scandals of the 1950s. Plus: why is it that Canadians such as Alex Trebek, Howie Mandel, Norm Perry and Monty Hall seem to make great game show hosts? Mr. Ealer has a flattering theory.
All that plus John and Sarah's favourite TV theme songs, including the one used years later by George Costanza for his answering machine on Seinfeld.
To link directly to the episode, simply click on the white arrow in the blue circle above.