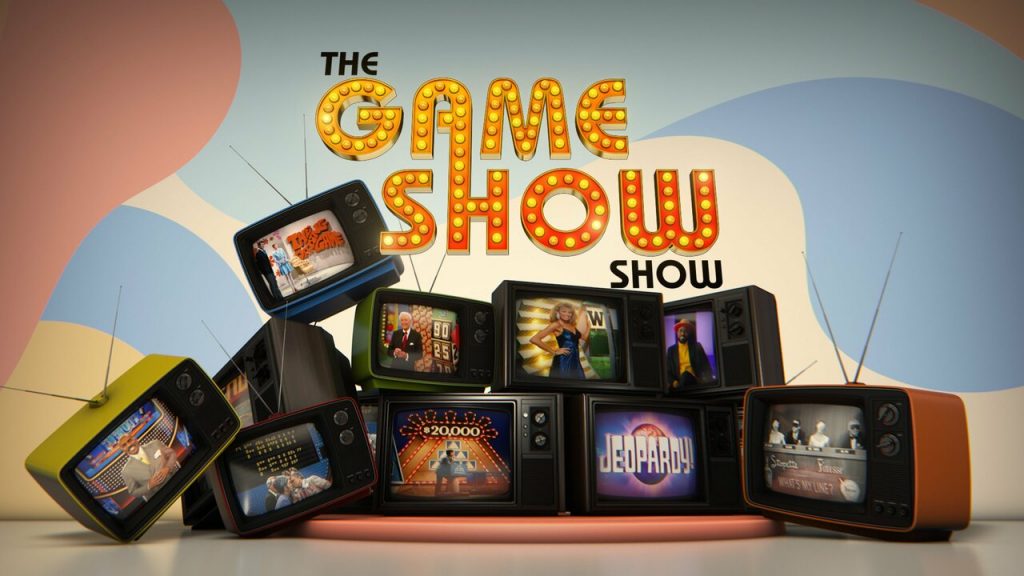 Game Show fans are probably already watching the Jeopardy! Masters tournament, which started Monday on ABC. It features Halifax-native Mattea Roach among the six elite players. She won 23 consecutive games last year — the fifth longest streak in the history of the series.
For the past seven decades, up until recently, women could win TV games shows but they could not host one of the them. That is one of the subjects explored tonight on The Game Show Show, a fun and lively four-part docuseries premiering tonight, May 10, on ABC.
Always a pioneer, TV legend Betty White was a rare exception. White was a top celebrity competitor on shows such as Password (hosted by her husband, Alan Ludden), Match Game and The $25,000 Pyramid). In 1983, she hosted a series called Just Men! On the show, two female contestants were asked to predict how men would respond to a series of questions. White won an Emmy for her work but it only lasted from January to April. Perhaps the title described the audience.
There's a scene in The Game Show Show where White is the only woman on a panel of experts which included producer Mark Goodson. His company, Goodson-Todman Productions, was behind such game show staples as The Price is Right, Family Feud, Match Game and To Tell the Truth. Asked why there weren't more female hosts in the genre, Goodson replied that women were simply too shrill for the average viewer! Watch for the look White shoots him after that doozy.
Sexist remarks, unfortunately, were heard often on TV (and elsewhere) in the '60s and '70s. Another prominent creator-producer, talk show host Merv Griffin (Jeopardy!; Wheel of Fortune), is shown on another clip mansplaining that surveys show the average housewife watching daytime game shows does not want to see women in charge. In Griffin's world, women were to be seen and not heard, with Vanna White on Wheel — featured in the docuseries — the prime example.
The series also explores the "Barker's Beauties" scandal that today would likely have ended host Bob Barker's long run on The Price is Right. Barker at one point faced sexual harassment charges from five of the models who smiled and waved their hands at cars and cans of Rice-a-Roni on Price. The tabloid frenzy would have torpedoed his career in the #metoo era.
Nowadays, their are male and female on models on Drew Carey's version of Price, and all are miked. Female hosts are also much more prevalent, and The Game Show Show interviews several, including Sara Haines, Sherri Shepard, Nikki Glaser, Meredith Vieira, and Claudia Jordan.
The Game Show Show premieres tonight, Wednesday, May 10, at 10 p.m. ET/PT on ABC and can also be streamed on Hulu. Subsequent episodes bow on Wednesdays throughout May. The series is produced by Toronto's Cream Productions, the company responsible for two CNN docuseries about television, The Story of Late Night and History of the Sitcom.
For more on the four-part series, listen to executive producer John Ealer and director-showrunner Sarah Gibson, my guests this week on brioux.tv: the podcast: