At this time of year, Canadian broadcasters have traditionally ramped up the ballyhoo with breathless releases about all the fabulous new shows they're importing for the coming season. The phrases most often used to achieve this are "most talked-about acquisition," and, wait for it, "buzzworthy."
On Wednesday in Toronto at Corus Entertainment's first post-COVID in-person Upfront, both phrases were lumped into their 2023-24 Global TV season announcement.
Make no mistake: there is nothing buzzworthy about the 2023-24 season, unless you are talking about the writer's strike. If anything, the buzz is that the Canadian writer's guild are going to start holding rallies for their American writer's guild.
Still, Corus's Executive Vice-president of Broadcast Networks Troy Reeb remained bullish on the season ahead. He insisted the hype was genuine when it came to one of his big new imports: a re-boot of the mid-'80s, folksy courtroom drama Matlock. The new version stars Kathy Bates, an Oscar-winning actress, in place of the original, TV Hall of Famer Andy Griffith.
Reeb may be on to something. Now more than ever, the hot trend in broadcast network programming is to wrap a familiar brand in a new package. Hence Citytv's announcement earlier this week that they will start airing Law & Order Toronto: Criminal Intent in 2024. All of the American networks have spun off everything from NCIS to CSI to FBI. The objective is to cut through the avalanche of streaming offerings with a brand that is sure to at least be sampled.
Matlock is as comfortable as an old rumpled sweater. Older folks still have a fondness for the original, which, last time I checked, was still drawing viewers on AMI, the channel where shows are described for viewers with impaired vision.
The other "buzzworthy" new imports which may or may not hit Global's sked this fall, a strike resolution permitting:
Elsbeth is billed as a humourous drama, spun off from the character Carrie Preston played on The Good Wife and The Good Fight. Not calling it The Good 'sbeth seems a missed opportunity. There's also a new medical drama titled Doc which is based on a successful Italian format, as well as the new sitcom Poppa's House starring father and son Damon Wayans and Damon Wayans Jr.
Despite a schedule filled with hour-long scripted imports, Reeb is not overly concerned about losing ground if the strike stretches deep into the fall. As he points out, the competition (except for CBC) are all in the same boat.
He's cheered by the fact that Global has the strongest reality show of them all, and one that has been expanded to 90 minutes this fall in its 45th edition: Survivor. Reeb should run out and buy some lottery tickets: he will be able to fill that last half hour with a simulcast of one of the hottest comedies on any traditional broadcast network: Abbott Elementary. As well, his reality inventory includes reliable audience fetchers as Big Brother and I Can See Your Voice. He also has the evergreen newshour 60 Minutes anchoring Sundays.
The network also announced late Wednesday that they've green lit Big Brother Canada for a 12th season.
New reality shows include one called Buddy Games which is based on a decades-long tradition actor Josh Duhamel has had playing games with his buddies. Not exactly buzzworthy, but probably budd-worthy.
In Specialty, Reeb says the emphasis has been on loading up the W Network for the women and Show Case for the men. Coming to Show Case will be the third season of the more dramatic Fresh Prince of Bel AIr reboot Bel Air, a Peacock streaming series starring Jabari Banks and Adrian Holmes.
Reeb added that he is more bullish than ever on Stack TV, the FAST channel where live viewership has reached the level of 60 per cent. Once thought of strictly as a destination for appointment viewing, ad-supported free channels are really the new PVR's, the place to watch and scan live or the day after.
In terms of Canadian originals, Global plays a bold card this fall with the addition of Robyn Hood to its schedule. This stylish, somewhat young adult drama bears the imprint of one so buzzworthy he goes by the name Director X.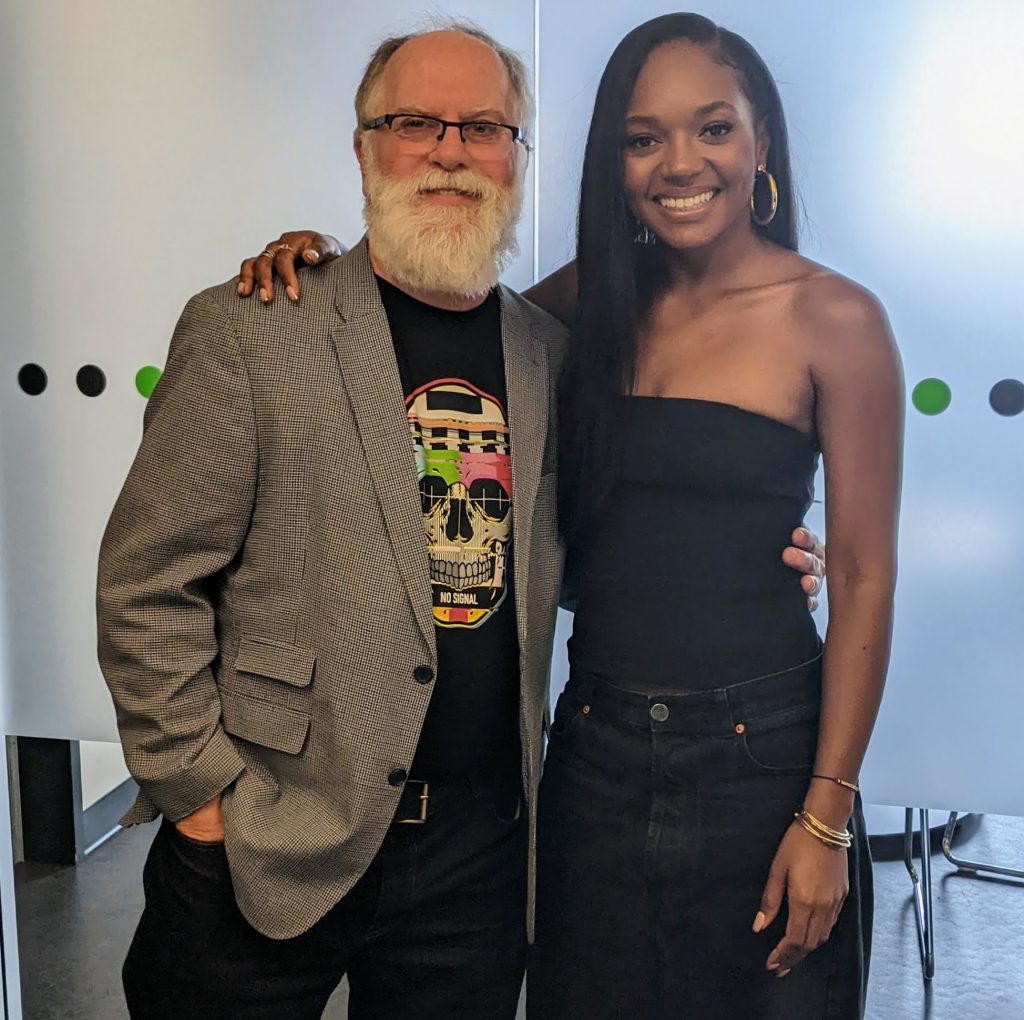 I spoke with lead actress Jessye Romeo Wednesday at the Global launch. Best known for her role in Pennyworth, the London-born and trained actress is compelling as Robyn Loxley, a young woman who fronts a hip-hop, neon mask-wearing band known as The Hood.
The series has an adult comic book quality but the themes are searing and unblinking. The Hood wind up doing battle against murderous cops and an icy, She Wolf-like villainess who is the sheriff of New Nottingham. She takes orders from Enemy No. 1, an evil developer named John Prince who evicts and kills and is very fond of gold coins. This is Black Lives Matter meets The Avengers and while kudos to Global for backing this eye-opening attempt to even 400 years of a tilted playing field, I'm not sure how this will play in Regina or Kamloops.
Romeo had no such qualms about the series' timing.
"About bloody time," she said.
The good news is that all 10 episodes of this Toronto- and Hamilton-lensed scripted series is shot and in the can. Global's got it, and they'll show it, this fall.