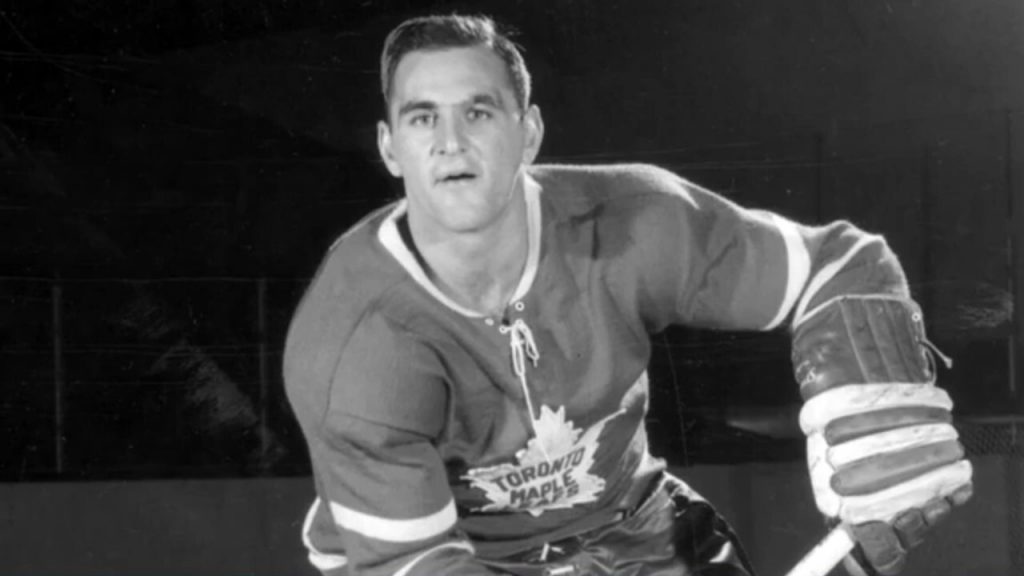 A vital part of four Stanley Cup wins with the Toronto Maple Leafs, defenseman Bobby Baun passed away Monday at the age of 86.
His most fabled contribution was scoring the winning goal, on a broken ankle, in Game Six of the 1963-64 Stanley Cup finals over the Detroit Red Wings. This evened the series at three wins a piece. The next game, The Leafs went on to win their third cup in a row.
Earlier in Game Six, Baun, a rugged, hard-nosed rear guard from Saskatchewan, fractured his fibula after blocking a slap shot from the great Gordie Howe. Baun was carried off the ice, his leg heavily taped and frozen. In one of those crazy hockey stories you would not see happen in any other sport, he returned to the ice later in the game and played in overtime, scoring the winning goal at the one minute and forty-three second mark.
I was six going on seven that spring and, while I remember the Beatles on Ed Sullivan two months earlier, I don't really remember anything about The Goal. Close to 20 years later, however, in the early 1980s, I had a memorable encounter with Baun.
At the time, I was goofing around on a no-budget little comedy show for Maclean-Hunter Community Cable TV. Our show was called Etobichannel and it grew out of the stand up routines I had been doing at the time with high school pal Pat Bullock. Andy Tough produced and directed and B.J. DelConte, Andy Ryan and a few other friends were in on the lark.
We found out that Baun was going to be at the station for some other reason (his cable was out?) and managed to trick him into appearing on our show. As luck would have it, we were doing a sketch about sports announcers doing commentary for a computer hockey game — not those slick, realistic, CGI Playstation NHL games that came years later, but a first-generation, fuzzy, Nintendo game that was just a few extra colours beyond pong.
Pat impersonated a few of the Hockey Night in Canada commentators of the day such as Howie Meeker. I impersonated myself.
We sat Mr. Baun in a chair, crowded around a monitor plugged into the Nintendo system and engaged in some hockey chat. A goal was scored, and we asked Baun what he thought of it.
"That was as smooth," he ad-libbed, "as a stucco bathtub."
Too bad we never asked Baun to head out writing staff. He was a good sport.