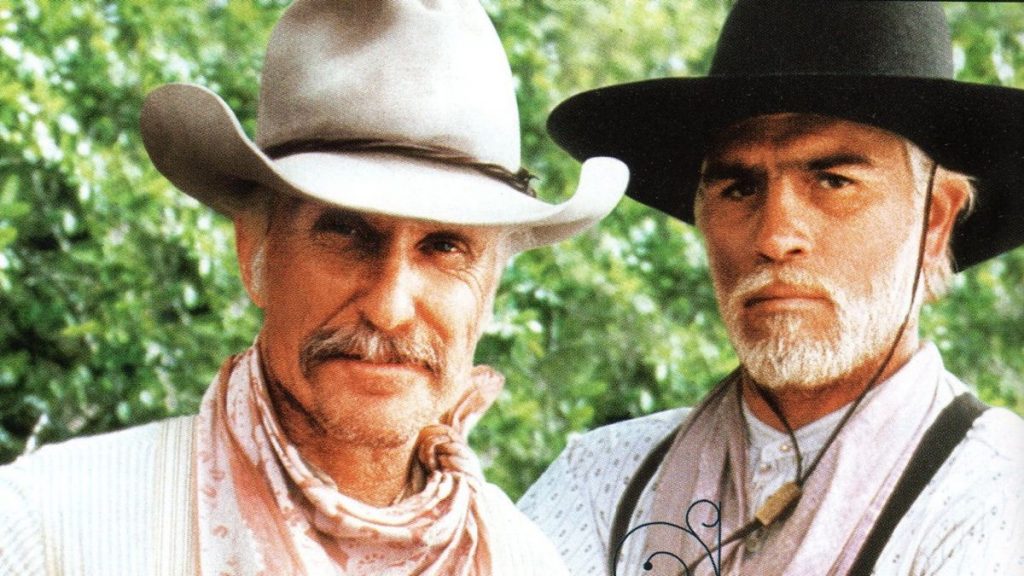 With Hollywood's writers and actors still out on strike, and with no resolution in sight, you may be wondering when you'll be getting new episodes of NCIS: Des Moines or Peoria Fire.
Well, even if these shows existed, who really cares?
As someone who watches exactly zero network drama series, I frankly don't care when the writers get back to work. If you have even one streaming service, like Netflix, you have access to some 1,500 things to watch. You could watch TV for 12 hours a day, seven days a week and never run out of stuff to watch (although your legs would atrophy, so there's that).
But what if you don't want to pay for Netflix (or Prime Video, or Disney+, or Crave)? Never fear, tightwad, there's still plenty available over the free streamers.
In this edition of Under the Radar, let's dip a toe into Tubi, a free streamer which claims to have a library of 30,000 items. Let's just pick two, leaving only 29,998 to go.
First, if you haven't seen it, or haven't seen it in years, you cannot go wrong with Lonesome Dove. And I don't mean Lonesome Dove: The Series from 1994-95 (starring several Canadians, including Scott Bairstow, Eric McCormack and Christianne Hirt), but the epic Lonesome Dove miniseries from 1989. Even with the hundreds of outstanding limited run series that have come after, Lonesome Dove remains among TVs all-time greatest.
Based on the novel by Larry McMurtry, Lonesome Dove follows two aging Texas Rangers, Augustus McCrae (Robert Duvall) and Woodrow F. Call (Tommy Lee Jones) as they embark on an epic cattle drive from Texas to Colorado. Along for the rugged ride are prostitute and McCrae's paramour Lorena (Diane Lane), scoundrel Jake Spoon (Robert Urich), wrangler Josh Deets (Danny Glover), and young Newt (Ricky Shroder) who may, or may not, be Call's son. Elsewhere, July Johnson (Chris Cooper) is searching for his AWOL wife, and McCrae reunites with his ex-love Clara (Angelica Huston). If you're keeping track, that's four future Oscar winners (Duvall, Jones, Cooper, Huston) and a future nominee (Lane).
Duvall has said McCrae is the best character of his career, and it's easy to see why. He is magnificent as a philosophical rascal, and Jones is superb as the taciturn, but wounded, friend. While the first three episodes are Duvall's, the final episode is a tour de force by Jones.
Filmed on location with a budget of $20 million, the action, including huge, pre-CGI cattle drives, is terrific, the musical score appropriately majestic, and its depth of characterization outstanding. There are scenes in the final episode that, I swear, bring me to tears every time. Even if you're not a fan of westerns, Lonesome Dove is, as the saying goes, Must See TV.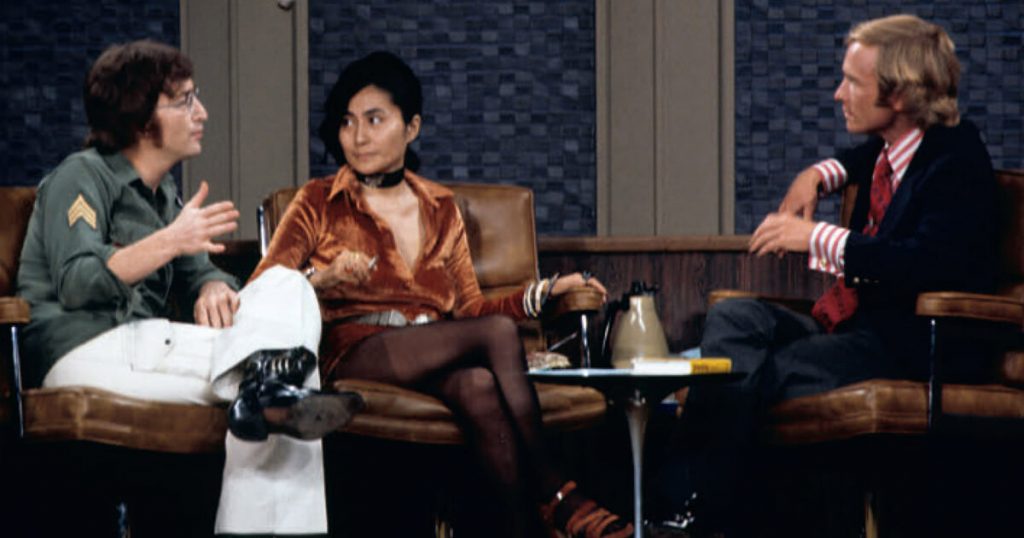 In an episode of The Simpsons where Homer becomes a part-time Krusty the Klown impersonator, he attends the Regional Cable Ace awards. Also spotted at the low-rent awards show is Dick Cavett. After being dismissed by a cranky Homer, Cavett says "Your churlish attitude reminds of a time I was having dinner with Groucho". Homer, clenching his fist, says, "Look, you're going to be having dinner with Groucho tonight if you don't beat it". (Groucho, for those unfamiliar with the man, was dead at the time.)
So, who is Dick Cavett?
Cavett was a talk show host on and off from 1968 right through to the 1990s. While never as popular as Johnny Carson (co-incidentally, both were raised in Nebraska), with whom he went head-to-head in the late 1960s, Cavett was called the thinking man's talk show host. Funny, but in a dry, New Yorker kind of way, Cavett had a unique interview style that he used to draw out his galaxy of guest stars. [Editor's note: listen to Cavett, now a spry 86, in conversation from December of last year on this episode of brioux.tv: the podcast.]
There are about 150 episodes of The Dick Cavett Show on Tubi, and the guest list is astounding.
There are shows with Janis Joplin (including one especially weird show where Joplin and silent screen legend Gloria Swanson engaged in some baffling conversation), Joni Mitchell, Stevie Wonder, John Lennon and Yoko Ono, Billy Joel, David Bowie, Paul Simon, Orson Welles, Woody Allen, Groucho Marx (many times), Marlon Brando, Katherine Hepburn, Alfred Hitchcock, Muhammed Ali, Mel Brooks, Robin Williams, George Burns, Jack Benny, John Candy, Bette Davis, Henry Fonda, Paul Newman, Truman Capote, John Updike, Kurt Vonnegut, Norman Mailer, Ronald Reagan, Ted Kennedy, Ingmar Bergman … the list goes on and on.
Cavett is a bit of an acquired taste. Despite his long career, he was never in the same league with Carson or others in terms of popularity, but he was, and remains, a unique TV presence. And it's always fun to watch TV the way it used to look and sound.
Alberta born-and-raised Maurice Tougas hails from the same province where the original Lonesome Dove miniseries was filmed. The award-winning journalist claims he was his family's "walking TV listing back in the three-channel universe." Look for him to unearth more "Under the Radar" TV gems here at brioux.tv.