Everybody was talkin' 'bout Bagism, Shagisn, Dragism and Toronto-ism-ism-ism 54 years ago this summer when the concert that almost wasn't rocked the rock 'n' roll world.
Back then, in August of 1969, I was gearing up for Grade Seven in the Toronto suburb of Etobicoke at Our Lady of Peace Catholic elementary. In a month I'd be staring at the covers of The Beatles new album, Abbey Road, along with several much cooler classmates. We were searching for clues as to whether or not Paul McCartney was really dead. (Spoiler alert: he wasn't.)
Needless to say I was not cool enough, or really old enough, to go to the "Live Peace in Toronto" concert that August. Who knew a real live Beatle was performing live in my city?
It wasn't promoted on CHUM, as pointed out in the fascinating new documentary Revival69: The Concert that Rocked the World (Crave).
That was not the fault of the show's 22-year-old promoter, John Brower, as we learn in this film. CHUM was the rock station in T.O. at that time and Brower and his partner pleaded with the station manager to spread the word that John Lennon and Yoko Ono and their brand new Plastic Ono Band (which included Eric Clapton, Klaus Voormann and Alan White) would be giving their very first concert performance.
CHUM did not believe them, not even after they brought a cassette tape verifying the last-minute booking. Brower did not give up. He couldn't or the biker gang leader he borrowed 25 grand from to help fund the event would tie him in knots and throw him in Lake Ontario. He managed to convince the top DJ in Detroit that he had pulled off the coup of the year — and that it was all taking place the next day!
These tales are just part of the very '60s story that all started when Brower tried to mount a show headlined by rock pioneers Chuck Berry, Jerry Lee Lewis, Little Richard, Bo Diddley and Gene Vincent. A killer lineup, but one that was ten years past its best before date. There just wasn't a whole lot of shakin' goin' on at the ticket window.
"It was almost a non-event," says Brower, " until all of a sudden it was the biggest thing in the world."
The doc explains the accidents and incredible luck that went into turning this doomed project around. There would be no record of it, film wise, if it wasn't for documentary whiz D.A. Pennebaker ("Don't Look Back"), who took a chance and came to Canada to record whatever might or might not be happening.
There are so many side stories. Start with the fact that 80 motorcycles escorted Lennon and Yoko in from the airport, and that Pennebaker's hand-held 16mm cameras — including one operated by a brave young woman on the back of the lead cyclist's Ed "Edjo" Leslie's Harley — caught the motorcade being escorted by Metro's finest along the Gardiner Expressway.
Also on the bill was an act on the way up — Alice Cooper — one climbing the charts — Chicago — and one then at the top: The Doors. Did Alice really bite the head off a chicken at that concert, turning his career extra crispy? And who gave him the bird?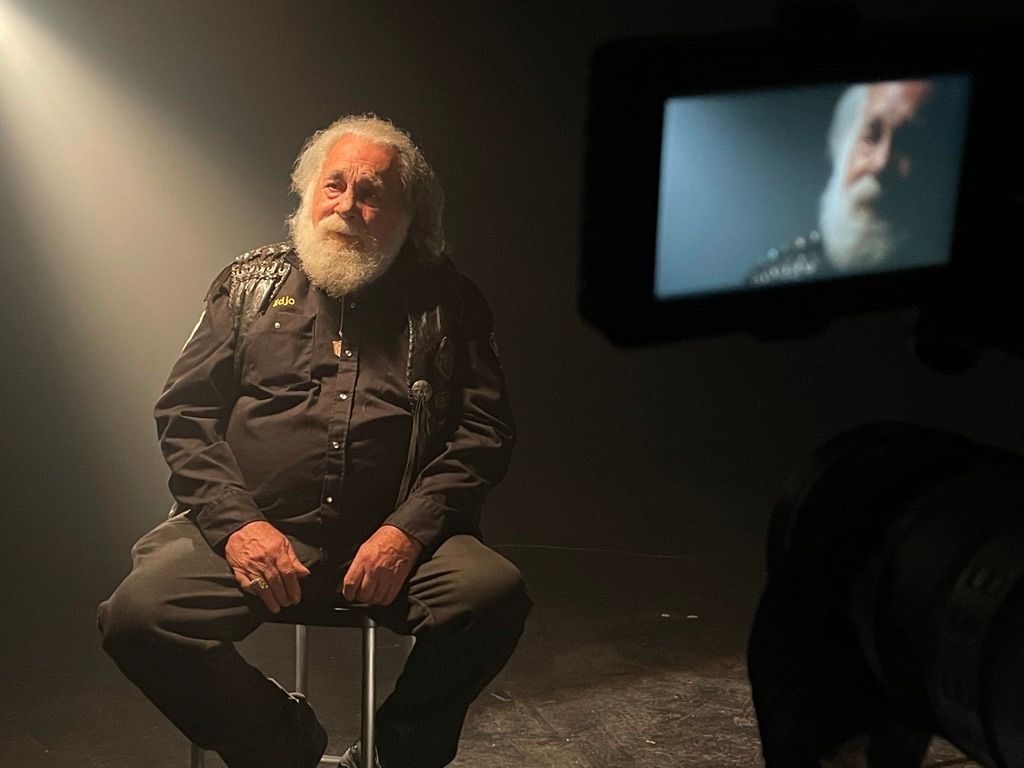 The Doors refused to be filmed on stage, but there are glimpses of Jim Morrison, who was reportedly awed at the site of Berry, Little Richard and other early rock idols. Lennon also was a big fan — one big reason he agreed to the gig — and traded autographs back stage before taking the stage.
As for the performances, Diddley tears it up, as does Richard, Lewis and a re-born Berry, who was accompanied by 18-year-old kids from Toronto who went on to form A Foot in Cold Water and other bands.
Lennon's set is a mixed bag, with Yoko inside a large white bag of her own, caterwauling through her experimental vocals. There are the usual testimonies that this was actually years ahead of its time. Lennon certainly had her back, and that is perhaps more to be admired.
The Plastic Ono Band is pretty ragged given that they never played together before, did not warm up, were pretty high at the time and rehearsed with unplugged instruments on the plane over from London. Lennon introduced a brand new song, "Cold Turkey." The crowd at Varsity sat confused, hoping for "Revolution" or "Help!"
Even though he threw up before the show, the impromptu gig confirmed for Lennon that he could split from the three other Fabs. He returned to London, met with Paul, George and Ringo and broke the news that he was out. The Beatles sat on the news until their final album release, Let it Be, collided with McCartney's first solo album early in 1970.
Kudos to director Ron Chapman ("Shelter", "From Earth to Sky") for stitching the Pennebaker footage together (with help from a few next generation Pennebakers). Voormann (always a joy as a primary Beatles storyteller), Alice Cooper, Robby Krieger from The Doors, Danny Seraphine from Chicago, Geddy Lee, who dropped acid and caught the show live, legendary music agent Shep Gordon, biker Ed "Edjo" Leslie, and soul singer Claudja Berry all share memories from a night none will ever forget.
Revival69: The Concert that Rocked the World is from Screen Siren Pictures and Chapman Productions. Stream it now on Crave.