Emmy and Golden Globe award winning executive producer Andrew Barnsley has his Schitt's Creek trophies on display at his other office. That is where he presides as president of the Toronto Film School. The trophies serve as inspiration for the young TV and film students looking for a leg up in an industry that keeps booming in Canada — even as Canadian broadcasters continue to reel from declining ad revenues.
Barnsley — whose Son of a Critch launches a third season in the New Year on CBC and the CW — remains bullish on the business of Canadian storytelling. He offers encouragement to those entering the field of television and film production. He also talks about that thrilling Emmy sweep a few years ago, seeing Son of a Critch take on the American market and the clever way Eugene Levy convinced nervous network executives to not change the name of Schitt's Creek.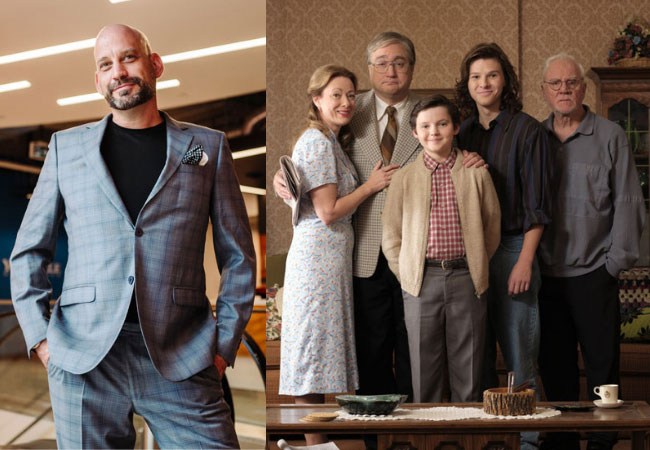 He also talks about producing the Prime Video reboot of The Kids in the Hall and with working with Jann Arden for three seasons and a special on the CTV sitcom JANN. We also talk about his attempt to do the impossible — produce a four-camera, studio audience sitcom in Canada with the 2014-2015 CTV series Spun Out starring Dave Foley and Paul Campbell. Barnsley has a theory as to why that staple of network television just never seems to work north of the border.
Plus he shares what he's watching now, singles out the series that wowed him back in the day and names the TV theme songs that are among his all-time favourites. Simply click on the white arrow in the blue circle above to listen to the entire conversation.