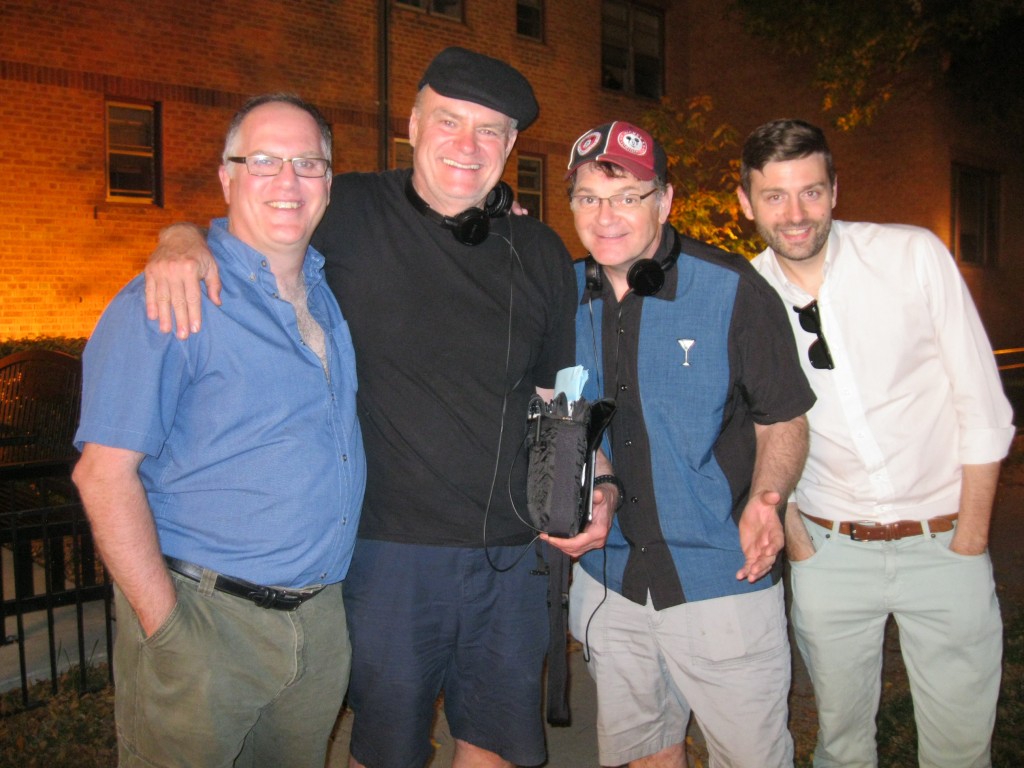 WINNIPEG, Man.–It's been great seeing the Sunnyside on Manitoba.
The weather was spectacular Friday on location with the cast and crew of Sunnyside, a promising new sketch comedy series coming to City early in the new year. My old pal Dan Redican–who had the comedy chops as far back as I can remember when we went to Separate schools together in Etobicoke–has teamed up with Gary "Captain" Pearson on a sketch comedy idea so outrageously original I can't believe somebody in conventional broadcast television gave it the green light.
Sunnyside borrows its name from the fabled lakeside attraction at the foot of Toronto's west end. My parents had such fond memories of walking the boardwalk and hitting the rides in the days before the Gardiner Expressway paved over those gentler times.
The setting is more Parkdale than Sunnyside however, by way of downtown Winnipeg. (Thank you, Manitoba tax credits.) Locals were either pissed or star struck as they stepped over cables and headed out with their empties during production Friday.
Both Dan and Gary know I'm a shameless hambone and, against everybody's better judgement, it was arranged to sneak me into a scene. I put on a suit and became "Man hailing cab" on the call sheet.
My co-star was a little hoarse, or rather a little horse. It all has to do with an infestation of ponies running around Sunnyside, just one of the countless bizarre quirks about this nutty little series. Instead of the Internet, people shout down sewer holes to get answers. Clowns are moving into the neighbourhood, upsetting the locals. Planets are falling out of the skies.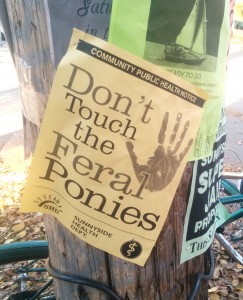 Cast and crew kept shaking their heads and saying they'd read it in the script but never believed it would be shot. Dan and Gary said they'd typed it in the script buy never believed somebody would say yes. Sunnyside is one of those dream passion projects and it won't be like anything else on TV. There's elements of Monty Python, SCTV and, hell, The Twilight Zone, with a dash of Portlandia.
Starring in Sunnyside are several mainly Toronto-based sketch comedy specialists, including Pat Thornton, Kathleen Phillips, Alice Moran, Kevin Vidal and Rob Norman. They all swear this is the craziest-ass TV show they've ever been lucky enough to land.
After a slower-than-average spring and summer, Winnipeg is suddenly a hotbed of Canadian TV production. Several big projects are currently before the cameras, including Hyena Road, an ambitious war drama from Paul Gross, a project from my ol' Best laid Plans pal and Winnipeg native Jonas Chernick titled Borealis and Pinkertons, a hour-long oater set in the Wild West headed for CHCH as well as U.S. syndication.