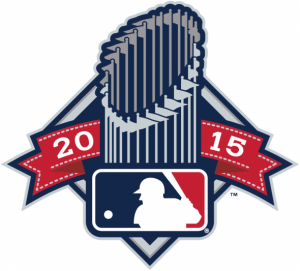 What a difference a week makes. Without the Jays in the World Series, Sportsnet's baseball playoff coverage has fallen well behind the record draws from earlier this month. Tuesday's Game 1 of the World Series between the Kansas City Royals and the New York Mets drew an overnight, estimated 776,000 Sportsnet viewers. Game 2 Wednesday fell to 688,000.
Compare that to the 5.2M who watched the Jays go down swinging in Game 6 of the ALCS and you can see why Rogers had signs up counting down to the Toronto team's much hoped for World Series start inside their corporate offices.
Other numbers this week: post election, CBC's Rick Mercer Report (891,000) was back up over This Hour Has 22 Minutes (755,000) in the Tuesday overnights. Global swept Tuesday with old reliable NCIS (2,177,000) followed by NCIS New Orleans (1,886,000) and rookie Limitless (1,090). CTV had a consistent night with The Flash (1,222,000), SHIELD (1,120,000) and CSI Cyber (1,066,000). CTV Two's Best Time Ever (342,000) and The Voice (581,000) were next highest.
Wednesday saw Global again back on top at 8 with Survivor Cambodia (1,850,000) followed by a two hour Chicago PD (913,000). CTV had a good night with Arrow (1,172,000), Criminal Minds (1,575,000) and the new hospital drama Code Black (1,349,000). Hard to believe 573,000 are still watching The Mysteries of Laura on CTV Two. Dragon's Den pitched to 574,000 on CBC followed by Chris Haddock's new drama The Romeo C-Section (242,000). Modern Family (498,000) and Black-ish (499,000) almost tied each other. Ice Road Truckers still draws 403,000 to History.
With no new Grey's Anatomy, CTV tried setting up the eventual return to Thursdays of The Big Bang Theory with a repeat (1,399,000) followed by The Goldbergs (1,016,000). Saving Hope did 956,000 with HTGAWM at 1,139,000 at 10. Global's night went Heroes Reborn (693,000), The Blacklist (1,169,000), Crazy Ex-girlfriend (197,000). CBC had a typical night with The Nature of Things (509,000) followed by Firsthand (285,000). Sleepy Hollow woke 375,000 on CTV Two. On City, 325,000 watched Thursday Night Football. In NHL hockey, Chicago/Winnipeg scored 303,000 on TSN.