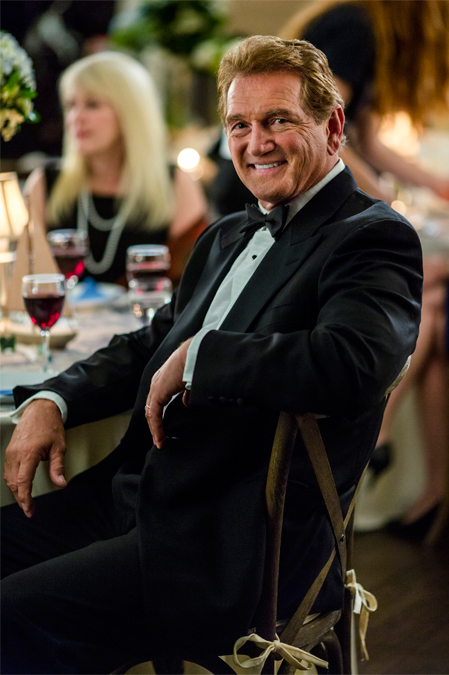 PASADENA, Calif.–You never know who is going to turn up at the Hallmark winter TCA party. The annual dinner event takes place in a giant, elegant white tent on the lush lawns of the Tournament of Roses House. Generally, the room is filled with former broadcast stars looking for a second or third acts. Nicholette Sheridan, Gregory Harrison, Marilu Henner and Andie MacDowell graced tables Friday night.
Hallmark cranks out an incredible 76 TV-movies a year, many shot in Canadian cities such as Vancouver and Hamilton, Ont. One such film is "Love on the Sidelines," shot in Vancouver and premiering Jan. 16 on Hallmark Channel.
The film is a harmless piece of fluff about a fashion designer (Emily Kinney) and a quarterback (John Reardon).  The QB gets injured and former NFL and CFL great Joe Theismann comes off the bench to cheer him up.
Theismann looks a decade younger than his 66 years. He betrays no limp from the devastating leg injury that ended his career over 30 years ago. Surrounded by American journalists, he was delighted to switch gears with a Torontonian and reminisce about the three seasons he spent as the pivot of the Argonauts.
Theismann takes pride in the fact that the '71 Argo team was singled out among the great Boatman teams–even though they lost the championship in a heartbreaker–a few years ago at the 100th Grey Cup. He keeps in touch with several of his former teammates and cherishes the three years he played in the CFL–despite the fact that was where he first broke his leg in a game against the Montreal Alouettes.
"Only broke one bone that time," says Theismann, who snapped his leg in nightmarish fashion, suffering a hideous compound fracture after being tackled by New York Giant linebacker Lawrence Taylor in 1985.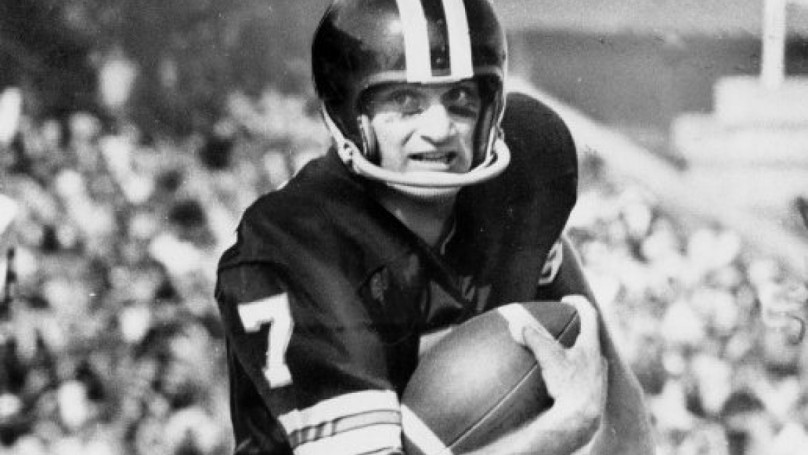 That '71 Argo squad had more characters than any other team he ever played on says Theismann, who won two Super Bowls in a 12-year career with the Washington Redskins. It started with Argo coach Leo Cahill, a character-and-a-half who Theisman says is not in good health. Tight end Mel Profit looked like a rock star. Jim Stillwagon, Jim Corrigall, Bill Symons, Dave Raimey, Dick Thornton, Mike Eben, kicker Zenon "the Big Z" Andrusysyhn and, of course, Leon McQuay, were all superstars on a Toronto sports scene in the days before the Blue Jays stole much of the CFL's thunder.
Theismann showed off his two Superbowl rings and then reminded me the Hallmark movie premieres next Saturday.
"Break a leg!" I almost said.