What would Sal do? He'd start streaming What Would Sal Do, right now, today, at CraveTV, that's what he'd do.
The outrageous comedy is finally up for your approval two years after production on the first 10 episodes wrapped. Super Channel commissioned it and was set to air it last year when they were forced into bankruptcy protection. Bell Media stepped in and bought What Would Sal Do? for CraveTV, where it is a great fit alongside their other sassy comedy original, also from New Metric Media, Letterkenny.
I feel for Super Channel in all of this. They liked it and ordered it and made it happen, after all. They're still around and offering great shows, so keep subscribing or join up so they can order more original content.
The series stars Dylan Taylor as Sal, a Sudbury slacker living in the house of his mother, Maria (Jennifer Dale). When he turns 30, she tells him she's a virgin mother and he was an immaculate conception — making him the second coming of Jesus Christ.
Good Lord!
The rest of the series is Sal stumbling into miracles. It's a very funny premise with enough legs to walk across water.
Taylor sees Sal as "an amalgamation of so many people I knew growing up." The east end Toronto native didn't go to a Catholic high school, but knew a few locals who did and caught all the stories. "I worked with a guy whose room would have been lined with 'Goodfellas' and 'Scarface' posters." Taylor sees Sal as a blue collar, middle class guy. "What he lacks in his head, he more than makes up for in his heart."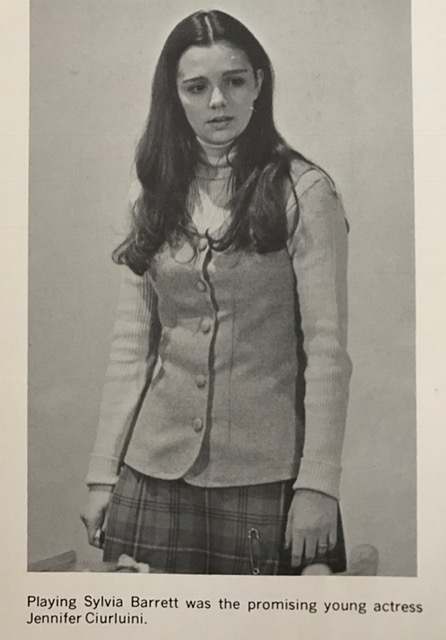 Dale did go to a Catholic high school — the same one I went to, Michael Power/St. Joseph's in Etobicoke. She was one of the wee kiltie lassies scurrying between the side-by-side campuses.
I think I may have thrown her on our phone interview by telling her I saw her in "Up the Down Staircase." Dale played the lead in that Pat Hunt production at Michael Power/St. Joesph's back when I was a Niner and she was a Ciurluini.
Dale says she didn't have a particular image or role model for mother Maria, "I'm just trying to put myself in her shoes." She doesn't look like somebody who has children in real life a bit older than Sal, but she does.
The character was "in love with the man of her dreams" and was "saving herself for marriage" when suddenly she became pregnant, Dale explains. The man leaves her and marries her younger sister. That leaves, as Dale says, "a great deal of weird interplay there between those three characters."
With apologies to the Basilian Father and the Sisters of St. Joeseph, it actually sounds a lot like my high school.
Follow this link for more on What Would Sal Do? in this feature I wrote for The Canadian Press.