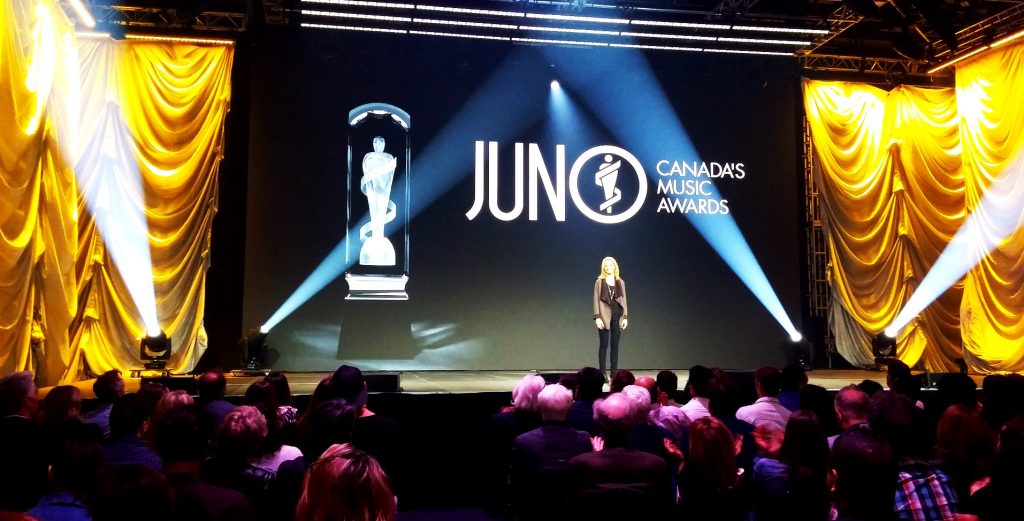 CBC is back in business with The Junos! Much was made of this re-acquisition at CBC's Upfront Wednesday in Toronto. Canada's annual music awards showcase did seem to shed viewers the last few years at CTV, and CBC won praise for that Tragically Hip concert (to be re-broadcast June 24), so why not. Let's bring back the DeFranco Family while we're at it, and sure, Dalbello.
The important thing for CBC is that it has won back a loud promotional platform to help draw attention to the rest of its schedule.
Lost in some of the hoopla at CBC's Fall Preview were a couple of smart scheduling moves by chief programmer Sally Catto. One of the lessons from her first year in the big chair this past season is that scheduling still matters.
She learned that lesson early last season. Moving out of the way of the freight train that was the Toronto Blue Jays Wild Card game last October saved Kim's Convenience from being dead on arrival. The one week delay — at the urging of Kim's savvy executive producer (and former programming boss) Ivan Fecan — gave the new comedy the million-viewer opening it deserved.
Catto has the same impossible job as every other Canadian programmer: as she acknowledged in our conversation Wednesday, there simply is no easy night on network television. Compounding her task is that an all-Canadian schedule means there are no big American draws to anchor a night or help launch a new series.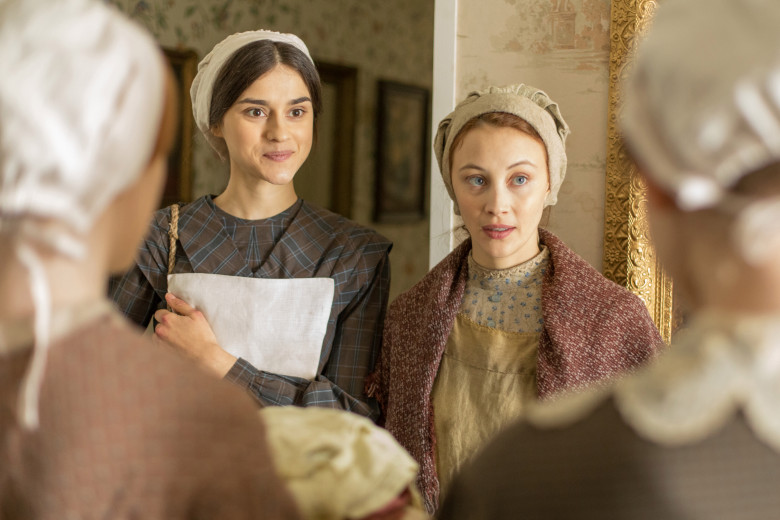 She therefore has to take advantage of her most consistent ratings winner: Murdoch Mysteries.  Catto has smartly scheduled two other period dramas to follow Murdoch on Monday nights: Alias Grace launches first in October. Based on a novel by Margaret Atwood, a passion project of director Sarah Poley, the story of Irish immigrants accused of murder stars Sarah Gadon, Paul Gross and Anna Paquin. Budget enhancer Netflix will air the miniseries outside Canada. In November, Frankie Drake takes the 9 p.m. Monday timeslot. Another female-driven project, from Shaftesbury — the same production company that makes Murdoch — the series stars Lauren Lee Smith (The Listener) as Toronto's only female private detective of the 1920s. Look for CBC to start the week strong on Monday nights.
Tuesdays saw some erosion last season but Catto is sticking with her dependable comedy block: Rick Mercer Report, This Hour Has 22 Minutes, Kim's Convenience and a seventh season of Halifax-based Mr. D.

CBC is gambling that the phenomenally popular UK series The Great British Baking Show will be gobbled up in Canada on Wednesdays. The original Brit hit will hand off to The Great Canadian Baking Show. It's a recipe sure to attract advertisers. The second hour will be filled with a few acquisitions, including Top of the Lake: China Girl starring red hot Handmaid's Tale star Elizabeth Moss.
The other big moves come Thursdays and Sundays this fall on CBC. Faced with the ratings buzz saw that is The Big Bang Theory, CBC has stepped aside on Thursdays and offered a small but loyal audience The Nature of Things and documentaries over the past decade. Catto has decided to get back into Thursdays by moving Dragons' Den and the new series The Detectives into the mix. I'm not sure that Dragons' still has legs, although the return of Arlene Dickinson will give it an opening night boost this fall. The Detectives is a true crimes series based on real Canadian cases. This blend of interviews and re-enactments sounds like a steal, so it shouldn't cost Catto much to see if there's an audience for it.
Where this move gets interesting is on Sundays. CBC will stick with the 11-season pony show Heartland at 7 p.m. and then program The Nature of Things at 8 followed by documentaries. Sunday has become a network no man's land, with HBO blockbusters such as Game of Thrones and a weekend worth of Netflix taking a large share of the audience away from traditional broadcasters. Forget trying to launch Anne or any expensive dramas into such a buzz saw. Give the night to Suzuki and Co. and save your best bullets for when they'll have a better chance of sneaking through.
CBC has ordered plenty in reserve for when the real season in Canada begins: January. Caught is from the same Take the Shot folks who brought you Republic of Doyle. Allan Hawco returns as a prisoner on the lam who seeks out an old pal on the outside, played by Paul Gross. Set in the '70s, shot in St. John's, it's Prison Break meets The Rock. Production begins Monday. I kidded Hawco Monday that maybe his character could steal one of the three 1968 Pontiac GTO's Doyle drove on his last CBC series. Hawco might actually think about it. He personally owns one of the classic muscle cars and thinks if he paints it gold and uses it on the new series he might be able to get the production company to pay for it,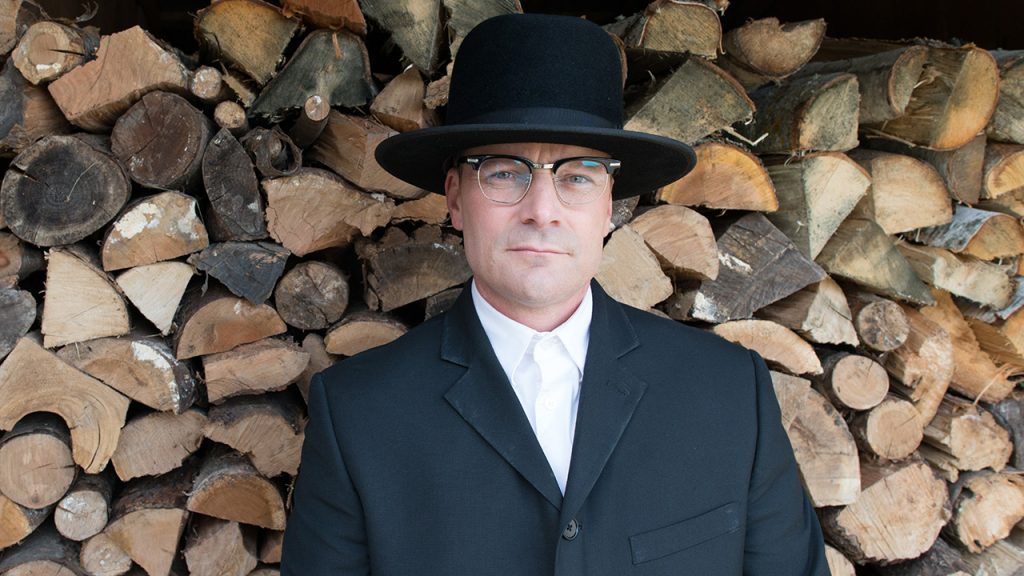 Catto didn't win them all last season. Cut from the CBC lineup is Pure, the well-written and acted Mennonite drug smuggling drama that was shot in Halifax. The six-episode first season just did not hook enough viewers, says Catto.
Also discharged is Michael Tuesdays or any other day. The Bob Martin/Matt Watts comedy has likely run out of lives after a surprise second season drew few viewers five years after the first.
There's also some doubt Anne will be back, despite the fact L.M. Montgomery's spunky redhead was the first image flashed on the screen during Catto's comments on returning hits. The "Anne of Grim Gables" re-boot is still new this month internationally on Netflix, and Catto says CBC must wait and see if the streaming service wants more. If Netflix orphans Anne, CBC may have to walk away from plans to extent the series.
Read more about the new shows CBC has ordered for the 2017-18 season here at this feature filed between sandwiches by The Toronto Star's Tony Wong.