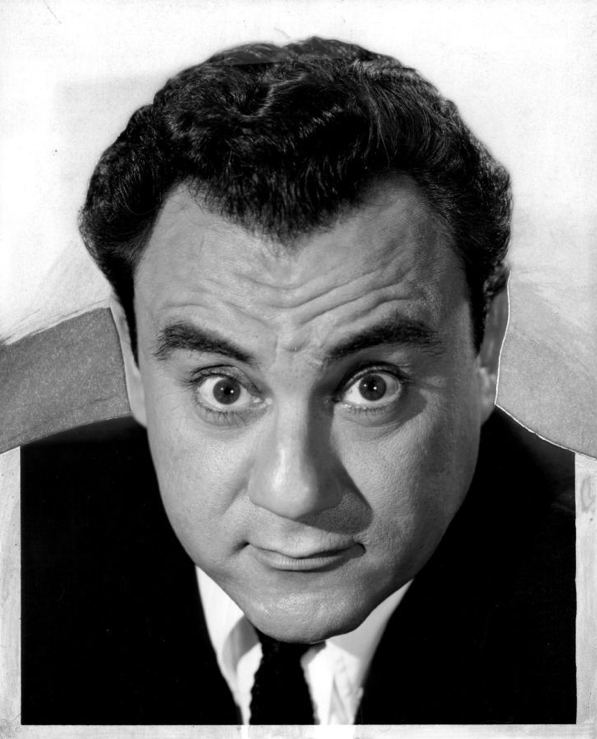 "My name José Jiménez."
With those four words, uttered on The Steve Allen Show on Nov. 23, 1959, Bill Dana built a career.
The comedian passed away last Thursday at his home in Nashville, Tenn. He was 92.
I met him 20 years ago at one of those autograph-signing shows in Hollywood. That's where he explained the origins of his most famous character.
Dana, who was also a writer on Allen's show, used to join Pat Harrington, Jr., in a spoof of the then popular NBC newscast The Huntley-Brinkley Report. Dana and Harrington's version was The Nutley-Hinkley-Butley-Winkley Report. On this particular November night, Harrington asked Dana, dressed as Santa Claus, who he was and what he did. As soon as he said, "My name José Jiménez," the studio audience howled.
He went on to explain he taught store Santas to laugh, using a phrase written on a black board: "Jo Jo Jo."
Dana continued to appear as the character on The Ed Sullivan Show.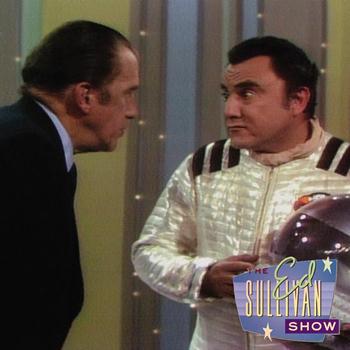 "Ed was a big fan," Dana told me, "and he also loved to be a straight man. I used to come out Friday from the coast and have lunch with Ed at Delmonico's. Then we'd do a run through — they used to tape the dress rehearsal and the air in those days. The show was live when I first started and then they went to tape."
The character really took off after Dana started spoofing the Mercury space program. Jiménez dressed as an astronaut was comedy gold in the early '60s.
NASA loved it and adopted Jiménez as the space program's honorary mascot. As Dana explains, "the first words spoken from the ground to an American entering space was Deke Slayton to Al Shepard. That was May 5 — Cinco de Mayo –1961. Deke said, 'OK Jose, you're on your way.'"
Dana eventually befriended the original "Mercury Seven" astronauts, attending annual meetings and other events at the Johnson Space Centre in Houston. He had just spoken with Wally Schirra when I interviewed him at the autograph show in 1997.
The Sullivan appearances eventually landed Dana his own network sitcom, The Bill Dana Show. He played Jiménez, this time as a bumbling hotel bellhop. Pals Don Adams — pre- Get Smart! — and Jonathan Harris –pre-Lost in Space — joined him on the series.
Unfortunately it aired opposite Sullivan's Sunday night juggernaut and only lasted two seasons.
Born William Szathmary in Quincy, Massachusetts, Dana was of Hungarian-Jewish descent. He bristled at my suggestion that the Hispanic community might have been offended by his portrayal of Jiménez (which was apparently inspired by an encounter with a Puerto Rican gentleman).
"My biggest supporters have always been the Latino community," Dana told me, citing the inaugural Impact award he received from the National Hispanic Media Coalition. "I was part of the movement early on with Anthony Quinn, Vikki Carr, Joe Kapp the football star, Gilbert Rowland, Ricardo Montalban — I got a lot of scar tissue from those times."
Checking my credentials (at the time I worked for TV Guide Canada), he also claimed to have "pulled the plug on all the talent coming out of Canada."
Dana told me he had just been reminiscing with Allan Blye, the Winnipeg-born TV writer/producer best known for The Smothers Brothers Comedy Hour, The Sonny & Cher Comedy Hour and Super Dave.
"My first head writer job and Nicky Vanoff's first producer job was a summer replacement series for The Steve Allen Show which was The Steve Lawrence -Eydie Gorme Show," Dana told me.
The fledgling writer/.producers hired Toronto-born Frank Peppiat, who, with another Canadian, John Aylesworth, enjoyed a busy career pumping out variety shows in US television for everyone from Judy Garland to Frank Sinatra and Perry Como as well as Sonny & Cher. Peppiatt and Aylesworth eventually struck it rich after a lengthy syndication run with Hee-Haw.  Norman Jewison was part of the Canadian "gusher," recalled Dana, with the Canadian proving his worth handling Judy Garland's TV variety show before enjoying a lengthy career as a feature film director. Stan Harris was another Canadian who got his shot directing American variety shows thanks to Dana and Vanhoff's initiative.
"You'd think they'd send us a small cheque, or just say 'Eh' once in a while," Dana joked.
His insight into the Canadian talent scene came after performing as part of a comedy duo in Montreal throughout the '50s, including stops at the legendary El Morocco night club. Dana's comedy partner, Gene Wood, wound up as a sought-after US network announcer on shows such as Family Feud.
Dana never stopped thinking like a writer. As our conversation wound down, he suggested that since baseball legend Willie Mays was the original "Say Hey" guy, "it was time for a Canadian ball player to Say eh."
Say eh, José, and thanks for the laughs.