What?! No love for Love? That was my first reaction upon hearing the list of nominations for the 69th Annual Emmy Awards.
Actually, I would have been surprised to see the Judd Apatow-produced Netflix gem (pictured above with leads Gillian Jacobs and Paul Rust) among the shows listed in the Best Comedy category. It is such a crammed list already, with Atlanta, Black-ish, Master of None, Modern Family, Silicon Valley, Unbreakable Kimmy Schmidt and Veep all in the hunt. No room for the final season of HBO's Girls, either, which was no surprise to me.
Grace & Frankie is not a great show, and didn't get nominated, but the two reasons to watch it both got nominated: Jane Fonda and Lily Tomlin.
Not sure if Modern Family still deserves to be in the mix because I stopped watching when the kids all started shaving. No snub Transparent didn't make the drama or comedy cut (although good to see Kathryn Hahn get some recognition). The Amazon series seemed to meander away it's third season.
The big news was the 90+ nominations for Netflix, including three Best Drama nods for the streaming service — The Crown, House of Cards and Stranger Things. Nice to see a shot-in-Toronto Hulu show such as Handmaid's Tale break through. Kudos, too, to Quebecer Jean-Marc Vallée for scoring a Best Director nomination in the Limited Series category. His two leads on HBO's Big Little Lies, Reese Witherspoon and Nichole Kidman (both nominated) were such fans of his work they insisted he direct every episode.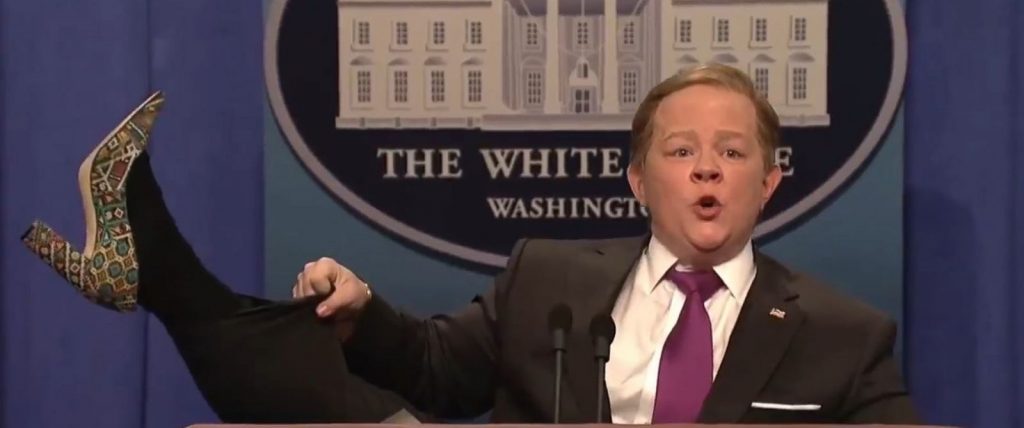 Saturday Night Live's 22 nominations seems about right given the giant jump in ratings as well as media interest in the series, goosed by great performances from Alec Baldwin, Melissa McCarthy and Kate McKinnon. HBO's Westworld also scored 22 noms, and deserves them for style and art direction, as well as special effects. Story? Not so much.
Interesting how Jimmy Fallon dropped out of the Best Late Night running this year, while Stephen Colbert and other less frivolous, more politically engaged late night hosts soared ahead. Samantha Bee, John Oliver and Bill Maher are all in the running, as is Jimmy Kimmel, who would get my vote after a stellar year.
Ryan Murphy's Feud: Bette & Joan was a well-crafted follow-up to last year's outstanding The People v. O.J. Simpson. Glad to see if get Best Limited Series recognition and a total of 18 nominations, including one each for its two leads, Jessica Lange and Susan Sarandon. Judy Davis and Stanley Tucci deserved their Best Supporting nods for the "Baby Jane" biopic, but I was disappointed always dependable Alfred Molina didn't make the Emmy cut.
Colbert hosts the prime time Emmy special Sept. 17 on CBS and CTV.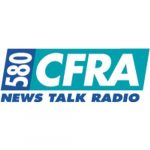 I spoke with CFRA Ottawa News Radio's Evan Solomon about the Emmy nominations last Thursday. Solomon was shocked at the rise of the streamers as Netflix, Hulu and Amazon Prime now dwarf the the traditional network tally. He's also all over the revival of SNL. Listen to the 10 minute radio yak here.
Follow this video link to see my immediate reaction on CTV News Channel to Thursday's Emmy nomination announcement. Morning anchor Marcia MacMillan reached me via the Face Time in once again not Emmy nominated Brampton, Ont.