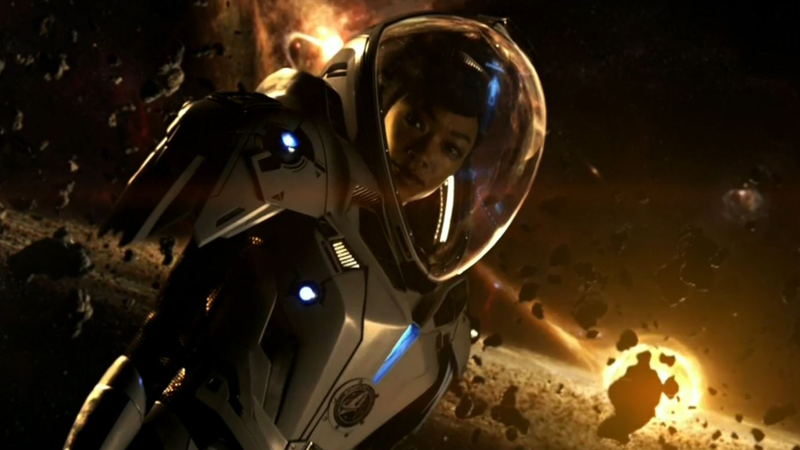 What's the best new show this fall? I get asked that question every year around this time. The person asking early Thursday morning was Annette Hamm, co-host of CHCH's Morning Live.
We cram in as many clips as we can in the seven minute segment, including a look at one of the most anticipated shows of the fall: Star Trek Discovery. I was on the set in Toronto a few weeks ago and can report that the six to seven million they're spending per episode seems to all be on the screen.
Watch my Fall Preview appearance on Morning Live here.
Other new shows previewed with clips include Kyra Sedgwick's intense new drama Ten Days in the Valley, the return of Will & Grace, Ken Burns epic PBS documentary The Vietnam War and the CBS sitcom Young Sheldon, a spin-off of the most popular show in Canada for almost a decade, The Big Bang Theory.
The folks at the station always ask me to mention one or two of their new shows. This has been a grim task in the past — by the time Bell, Rogers and Corus have cherry picked the best the US nets have to offer at the annual Hollywood screenings, there is generally nothing but infomercials left for 'CH.
This year, however, they are promoting nothing but hits — albeit from 50 years ago. Somebody at Channel Zero had the bright idea to schedule classic TV shows in the morning and afternoon dayparts, resulting in a nostalgic broadcast bonanza for boomers.
Check out 'CH's lineup, rolling out over the next two Mondays: 10 AM: The Bob Newhart Show, followed at 10:30 by I Dream of Jeannie. Then the '80s series Newhart at 11.
In the afternoon, See Batman at the bat-time of 4 PM, followed by Bewitched, The Partridge Family and, and, at 5:30, Mary Tyler Moore.
These shows have all been rerun many times but not lately on broadcast TV. Kudos to 'CH for taking them out of the vaults and allowing a new generation a chance to catch up with the classics.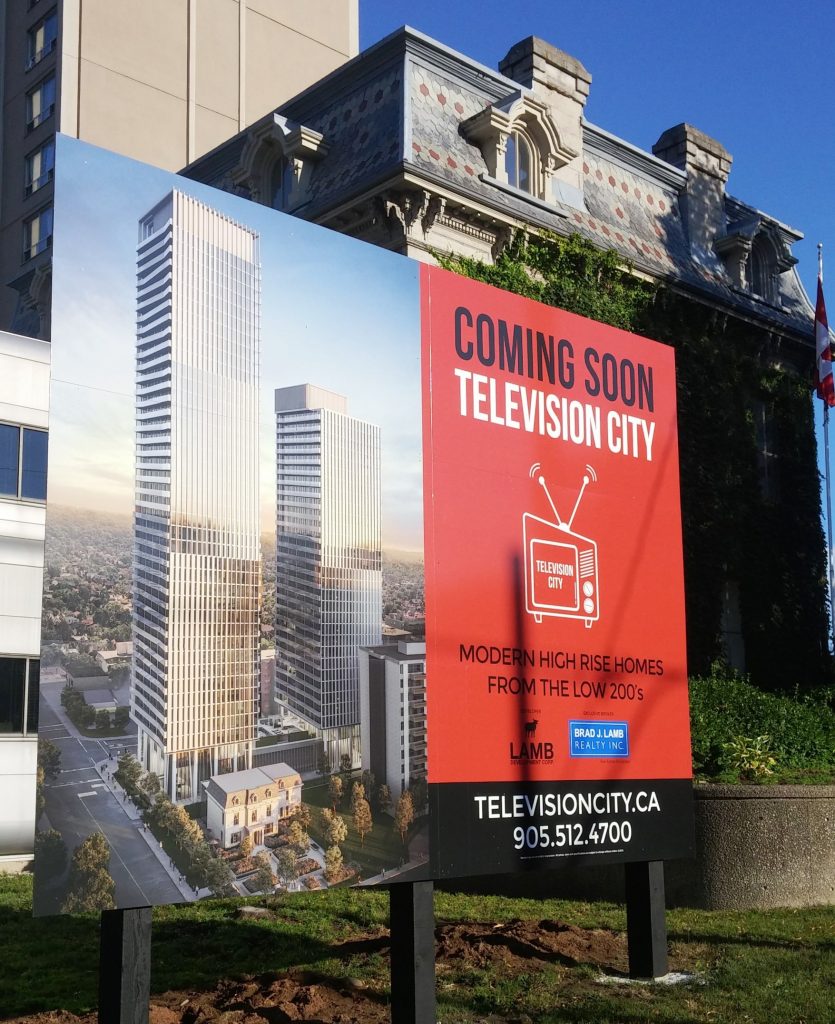 Maybe if this retro trend catches on, station owners Channel Zero won't have to sell 'CH's downtown Hamilton, Ont., broadcast centre — although, by the look of the giant billboards all over the property, that ship may have already sailed. A couple of "Television City" condo towers are being shopped. Folks working at the station don't expect to be packing up anytime soon, but with property values at all-time highs — even with the recent market downturn — it will happen eventually.
One holdup may be figuring out where 'CH will go next, and whether the new digs will offer any studio space. The 700 Club tape some segments at 'CH now, a revenue boost Channel Zero will likely want to retain.