Ran into some characters Tuesday night in Toronto: the Corner Gas cast, to be specific.
Brent Butt, Nancy Robertson, Gabrielle Miller, Eric Peterson, Lorne Cardinal and Tara Spencer-Naim joined animators and producers at the Art Gallery of Ontario's comfy Hugh Jackman theatre to screen an episode of Butt's latest passion project: Corner Gas Animated.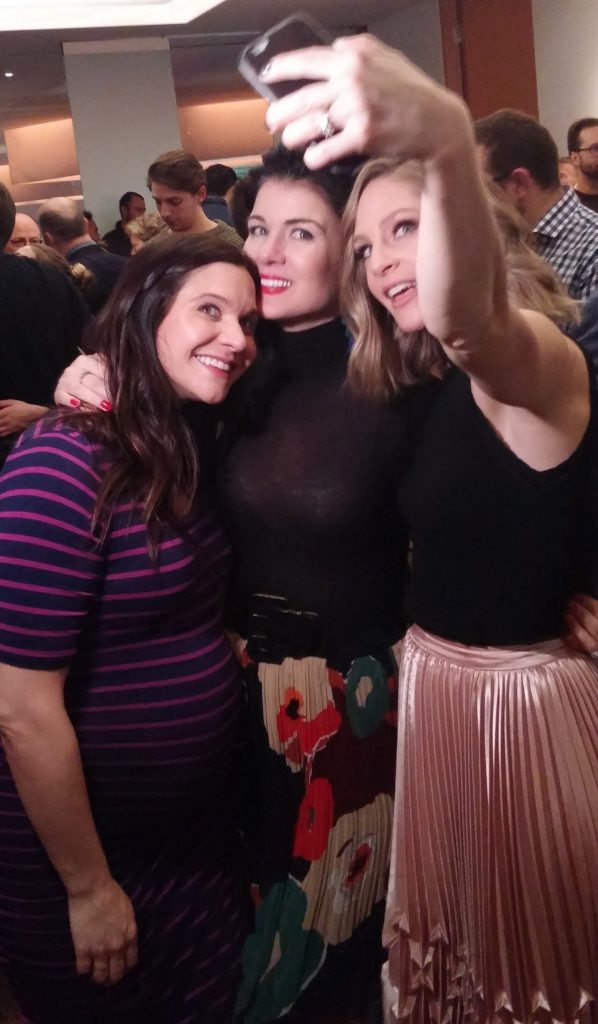 Brent has been working on the 13-episode series the last couple of years, editing scenes man cave of a garage according to his creative and personal partner Nancy Robertson. The rest of the cast recorded their voices in Toronto and Vancouver late last winter and into the early spring.
Missing at the private screening, of course, was the late, great Janet Wright as Emma Leroy. Sound alike Corrine Koslo will voice the character in the animated series. Fred Ewanuick, who played Hank Yarbo, was unfortunately unable to attend the screening.
Smiley Guy is the animation studio, and they did a terrific job capturing the look and personalities of the regulars. Robertson's only note was that they made her look too young — possibly the only time an actress has ever filed that complaint.
Butt made some opening remarks, saying he consulted with one of his writers from the original sitcom, Norm Hiscock, before embarking on the new scripts. Hiscock also wrote for King of the Hill. Butt wanted to know what he should change to adapt Corner Gas to an animated comedy. Hiscock told him to change nothing.
He was right; after seeing the episode which screened Tuesday night, I can report that fans of the original are going to love this version, too.
That's about all I can report. The network and producers have imposed a strict embargo over this series, asking that no images or plot lines from the 'toon transition be leaked before the series starts. I will say that the character renderings remind me of an animated series I wish had lasted longer: The Critic. Wait a few months and see if you don't agree.