This week, NATPE, the annual gathering of the National Association of Television Programming Executives, is taking place in Miami, Florida (Jan. 22-24). Hey, three days away from snow and ice in January; those TV programming executives aren't so dumb.
One of the trades that gets plenty of play this time of year is VideoAge International. The editor, Dom Serafini, asked me to file a report on how and why "ethnic" channels in Canada get short shift when it comes to data gathering in Canada.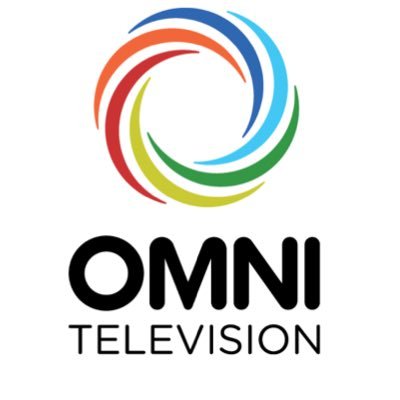 It's a phenomenon I'ed been curious about for a while. Scan Numeris' overnight estimates for all the OMNI channels, any day of the week, and all you get is a sea of blank boxes. The suggestion is that, apart from Punjab-language Hockey Night in Canada broadcasts, less than one thousand Canadians ever watch the Rogers-owned OMNI channels, ever.
In a nation of nearly 37 million people, with approximately one million new Canadians immigrating every three years — settling mainly in Canada's most multicultural cities such as Toronto and Vancouver — the OMNI numbers just do not add up. It's like Trump built a wall around the OMNI viewers when it came time to take a head count.
It's an issue that has come to the fore due to the current bidding war for the OMNI licence in Canada. Rogers now has to scrap for it along with seven other bidders, including Bell and a consortium made up of TLN and the Asian Television Network (ATN) who have created a new entity called Canada World TV. The bidders, including Rogers, clearly believe more people are watching OMNI than is currently being reported.
The problem, says TLN Group president Aldo DiFelice, is that the survey method used to gather and extrapolate audience measurement in Canada simply is not weighted to take into account viewers for whom english and french is not the first language. In plain english: OMNI's most likely viewers are shut out of the Numeris sample.
Numeris General Manger Anita Boyle Evans confirmed with me that Numeris only weighs their national survey linguistically in regions where third language population exceeds 10 percent of total. As of now, according to Numeris (which relies on Stats Canada data), that only occurs in their Vancouver-Victoria region. If that seems odd (as it does from my perspective here in multilingual Brampton, Ontario), keep in mind that the Numeris regions are huge. The GTA for example — Toronto, Mississauga, Brampton, Hamilton, etc. — is one big survey region.
The Numeris survey is filled out by a sample group of around 4500 families coast-to-coast, representing about 11,000 individuals. Every three years or so the participants are "swept" (although some can stay on longer). From that data, gathered through portable meters that can "listen" to what is on view in a household, "overnight estimates" are extrapolated for the entire country.
It's no wonder then that Canadians who speak Mandarin in Scarborough or German in Kitchener are not participating in Numeris' data search. The survey data bias, however, doesn't stop there. Several other Canadian small network owners, including Brad Danks, CEO of OUTtv, have complained for years that the current survey system is tilted towards Canada's big media companies (Bell, CBC, Corus, Rogers and Videotron) and is simply not counting viewers outside a narrow and outdated definition of what constitutes a Numeris family.
The CRTC has heard the complaints, and have set a date for changes to the way rating information is collected and shared. By this October, ratings are supposed to go digital. All that channel changing going on in every household is recorded on every set top box. Rogers now knows exactly how many people are watching OMNI, for example, or Modern Family on City. They can pass real numbers on to their ad sales team. Same with Bell and the others. What they don't exactly have yet are the other's guys digital data books in order to put together a complete national competitive picture. The CRTC has basically said to all participants, including Numeris (owned by the big media companies): figure it out and share nicely. Now.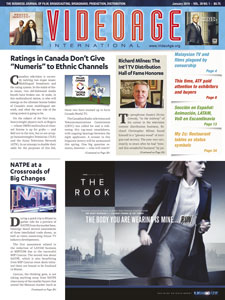 Will the industry meet the October deadline? How do you say, "Don't hold your breath" in Italian? Read more about the OMNI disadvantage and the on-going challenge to bridge the numbers gap here at my report in the current January issue of VideoAge International.