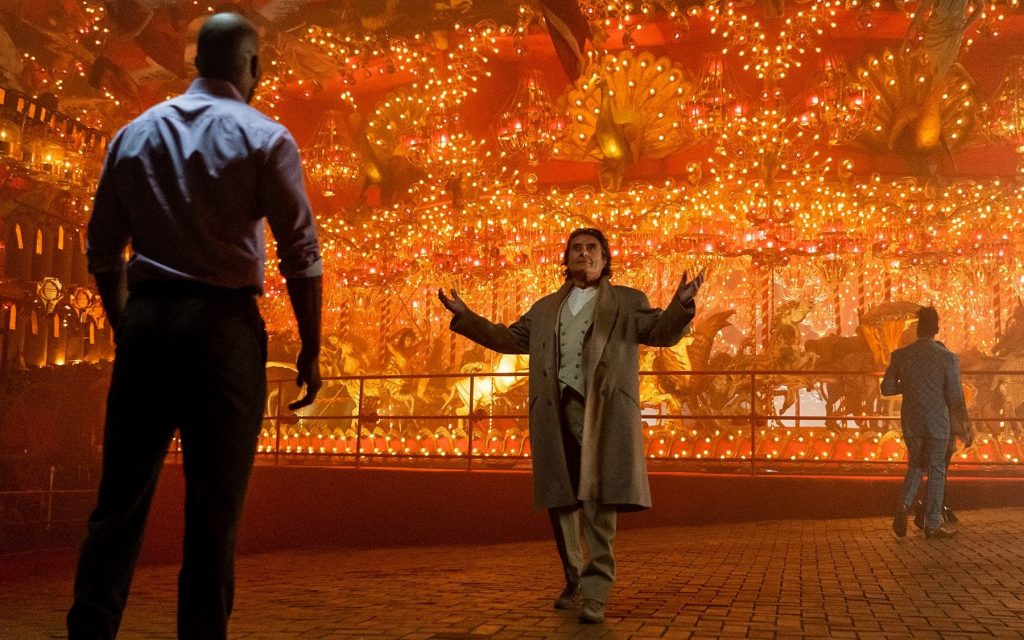 Where is the home of American Gods?
Why, in and around Toronto, of course. Not talking about Toronto Maple Leafs' American born star Austin Matthews, or the Raptors' Kawhi Leonard. No, the subject here is American Gods, the epic fantasy fable adapted by Neil Gaiman's best-selling novel. It returns for a second season Sunday night on Starz in the U.S. and on Amazon Prime Video in Canada.
The series was mainly shot not only in Toronto, according to lead actor Ricky Whittle, but also Pickering, Hamilton, Cambridge and other surrounding GTA communities. "It's a road show," agrees Pablo Schreiber.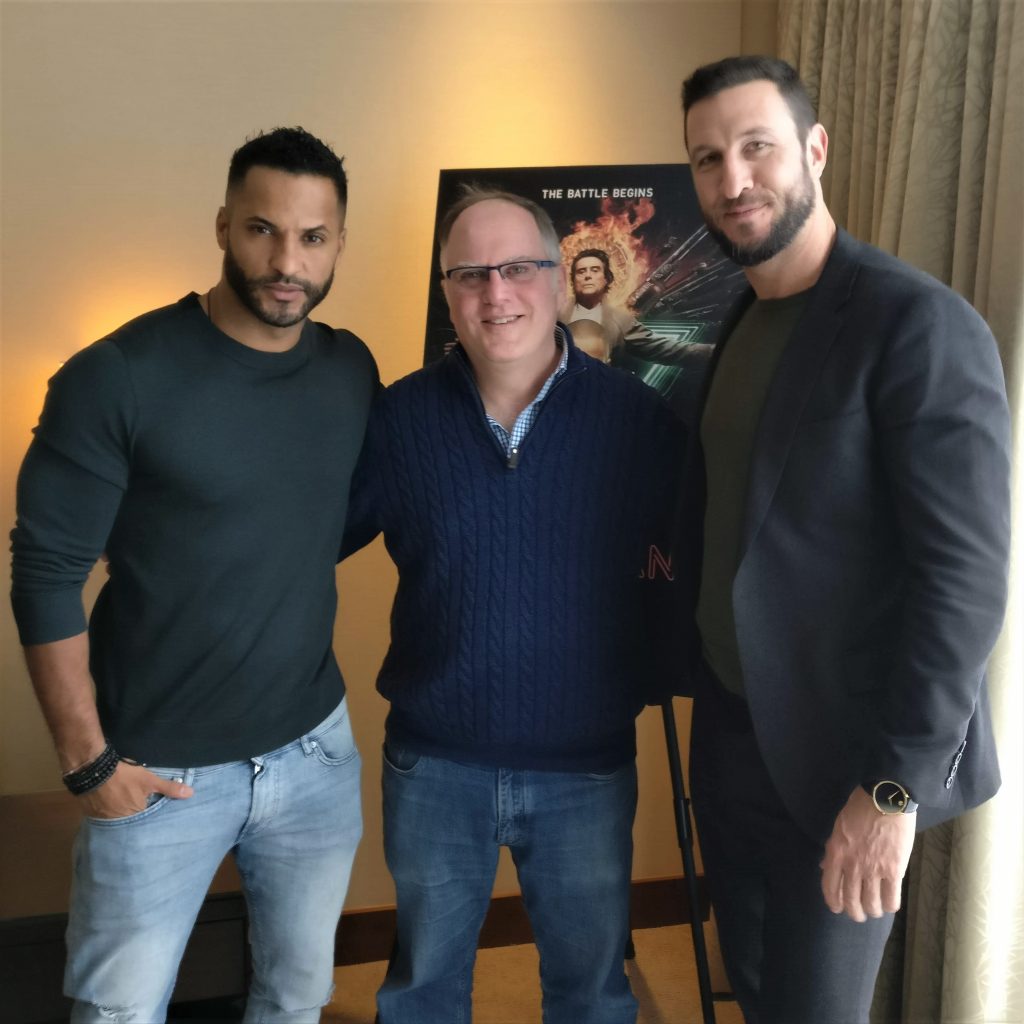 Whittle, from Manchester, England, and Schreiber, originally from B.C., are two of the non-American American Gods. Both were in Toronto last week promoting the series. They were also in Pasadena in February along with Gaiman and other actors from the series.
Whittle's countryman Ian McShane (Mr. Wednesday) and Australian singer-actress Emily Browning (Laura Moon) are two of the other non-American American Gods in this very internationally-cast series. When Gods began two years ago, Whittle's character Shadow was fresh out of prison when he got caught between the Old Gods, including McShane's Mr. Wednesday, and the New Gods, including Mr. World (Crispin Glover) and Technical Boy (Bruce Langley). Schreiber plays the world's tallest leprechaun, Mad Sweeney (a part expanded beyond the book), who has lost his lucky coin; Browning plays Laura Moon, Shadow's animated corpse of a wife. Orlando Jones (MADtv) plays Mr. Nancy, a trickster God.
The series is sorta like "The Wizard of Oz" meets The Sopranos. If it all sounds mad, it is. Much of the first season was a road trip, with McShane at the wheel and Whittle and Schreiber along for the ride. The series bounces from rural back road scenes (hence, Pickering, Cambridge, etc.) to a wildly imaginative world of colour and magic.
Canada, however, is not the only production centre for the series. The cast and crew did cross the border to visit one incredibly unique location.
In the first episode of the new season, they arrive, along with new passenger Laura Moon, at this bizarre carnival museum where one of those mechanical fortune tellers starts dealing out cards of fate. An enormous, brightly-lit carousel later spins out of control. I asked Whittle and Schreiber if that was all done in front of some giant green screen as a computer-generated effect. "That's actually one of the only parts of the show that's so magical we didn't have to touch it with special effects," says Whittle.
The two actors then told me about "The House on the Rock," a famous Wisconsin landmark that began in the 1940s as a one-man retreat built by a man named Alex Jordan. As of March 14, the place will be open to the public for another season. (Follow this link for more information.)
Teetering high up on a giant rock "chimney," the eccentric house, as Schreiber sees it, is "built on a rock on a hill in the middle of nowhere."
"When I wrote the book, I actually had to un-weird it to make it credible," says Gaiman, who had previously scouted the one-of-a-kind location. According to Whittle, among the exhibits is "a full size blue whale being attacked by a giant squid in this giant warehouse. Insane and magical all at the same time."
There's also the world's largest indoor carousel, featuring 269 animals, 20,000 lights and 183 chandeliers. Watch for it in the second season's first episode, with McShane and the others taking a high speed ride.
"The strangest thing about the House on the Rock," says Jones, who was in Pasadena in February, "is that when you read Neil's description of it in the book, you think it can't possibly be weirder than it is. Then when you see it in person, it far surpasses your description. That's insane because I didn't think that was possible."
Whittle enjoyed the House on the Rock but had an even better time in Toronto, praising the cast, crew and multi-cultural vibe. "I would seriously consider moving here if it wasn't so damn cold," he says. Among the Canadian actors in supporting parts this season is Eric Peterson, who squeezed his role as a caretaker in between working on both the new Street Legal and Corner Gas: Animated.
"A lovely fella," says Whittle, going on to talk about one of those cool coincidences you hear every now and then on a set. Turns out that the costume department was fitting Langley out in his Tech Boy suit. "When he looked inside the jacket pocket, it had Eric's name," says Whittle. "It was actually a suit he wore years ago in a play."
While in Toronto, the Manchester United fan did take in a couple of Toronto FC games. He has no time, however, for Canadian soccer. "It's literally like watching ice hockey in England. It's terrible. It's where soccer players go to die."