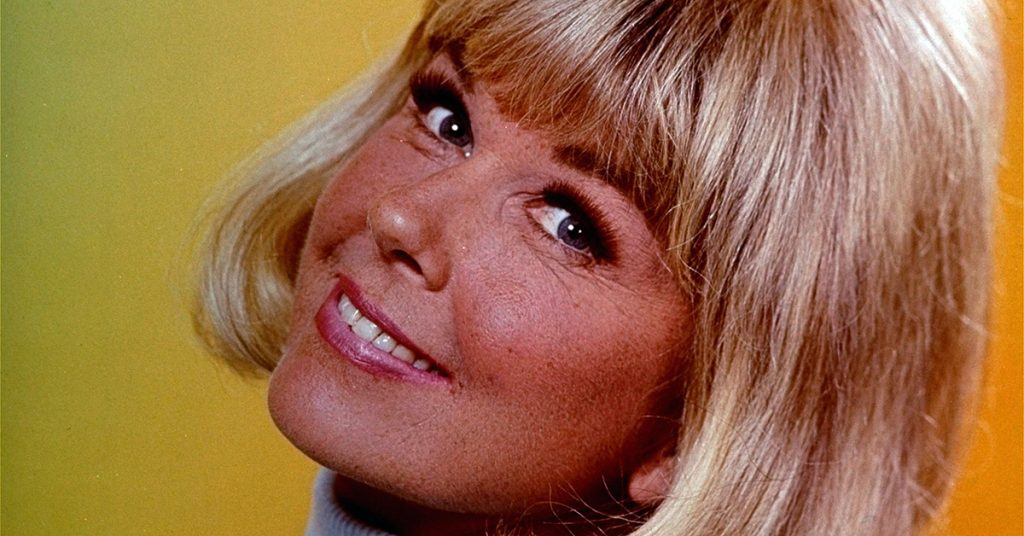 Normally I don't post obits unless I have my own story to tell about an encounter with the deceased, be it through a one-on-one interview or press tour appearance. Unfortunately, I never met Doris Day, but always appreciated her triple-threat talent, especially as a singer and actress. The award-winning star and long time animal rights activist died early Monday at 97 after what is reported as a severe case of pneumonia.
She worked opposite all the top leading men of her day, including Rock Hudson, James Garner, Jack Lemon, Cary Grant, Jimmy Stewart, Gordon MacRae, Clark Gable and Frank Sinatra. Look up what they all had to say about Day as a person and an actress and it is nothing but the highest praise.
Her on-screen persona was that of the ever-chaste professional woman — leading Groucho Marx (or Oscar Levant? Both are credited) to quip, "I've been around so long I knew Doris Day before she was a virgin."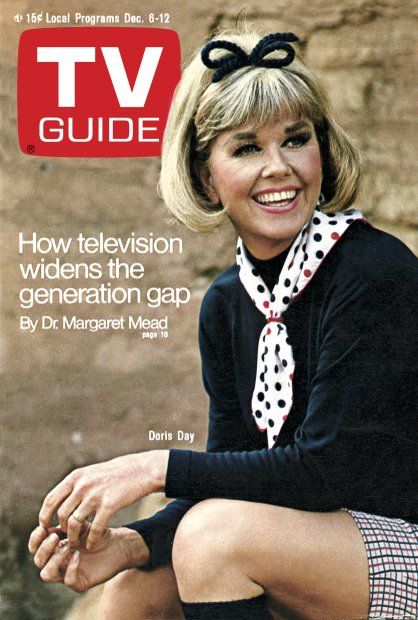 Her TV series, The Doris Day Show, ran from 1968 to 1973. That it was a hit was all due to Day's star power, charm and personality; the series never really ever found its footing. It is probably best remembered for Day's rendition of that soaring "Que Sera, Sera (Whatever Will Be Will Be)" theme song. The titles also featured a close up of Day's pumps hopping across a San Francisco street. Another season opener saw her winding down a spiral staircase.
The sitcom is also remembered for having more format changes than almost any other popular series. Some of the changes, and perhaps the more fatal, were inflicted by the network. The series started out as the story of a single mom moving with her two boys back to a farm. CBS went through a rural purge in 1970-71 and most of the series' country connections were cut (along with co-star Denver Dyle, who remained as a director).
The series became more urban as San Francisco became a major character, but even then the tinkering never stopped. There were more big name co-stars in and out of The Doris Day Show than on The Love Boat. McLean Stephenson was briefly Day's editor/boss at Today's World magazine (before he moved on to M*A*S*H). Her friends bounced from former Dick Van Dyke Show player Rose Marie to her landlords played by Kaye Ballard and Bernie Kopell. Her love interests in the later seasons included Peter Lawford and Patrick O'Neal. Fussy Billy De Wolfe was brought in during Season 3 as a neighbour nemesis and later became the landlord/owner.
None of the regulars, except for Day, lasted into Season 5. Even Day's two young sons on the series completely disappeared in the show's final season, never to be heard from again. No wonder she kept singing "Whatever will be, will be…"
CBS was clearly trying to take their ever-popular star and turn her more into a working woman kind of character such as Mary Tyler Moore's Mary Richards. This, to me as a young viewer back then, just seemed to emphasize that Day was more your mom and dad's Mary Richards. Not helping was the hazy filter often used on the show for Day's close-ups. Some scenes, as my old friend, TV Guide photographer Gene Trindl used to say, made it look like she was shot through a nylon stocking with a leg still in it.
Not just Mary Richards but also Archie Bunker made Day's show seem out of step. The Doris Day Show could not keep up with where Norman Lear was taking TV comedies in the '70s.
Day never wanted to keep up or even be a TV star in the first place. With the death of her third husband in 1968, Martin Melcher, she was shocked to discover she was bankrupt and now needed the TV money.
It's unfortunate she was never paired with a visionary showrunner such as James L. Brooks. Somebody who could transform the warmth she projected on the Big Screen into people's living rooms. There probably could have been a veterinary-based series inspired by her own animal rescue work, interests she regularly touched on in her Tonight Show and other appearances.
Her movie star status through the '50s and '60s also likely worked against her in an era when other big name movie stars, including Henry Fonda, Jimmy Stewart and Shirley MacLaine, were flopping as TV series' leads. Que sera, Day must have thought; her show, imperfections and all, lasted longer than all of theirs combined.