We all knew Valerie Harper was dying. We knew it when she made her final Television Critics Association press tour appearance over five years ago on January 11, 2014. She was promoting a TV-movie she had shot in Langley, BC, called, "The Town That Came a Courtin'."
News that she was suffering from a form of cancer, one that effects the lining of the brain, had already become public knowledge. Even though she only had a supporting role in the film (Canadian Cameron Bancroft and Lauren Holly were the leads), Harper — who, despite the circumstances, seemed to relish being back in the spotlight — took most of the questions.
"Yes, I'm feeling very good," she said at the time. "I have no side effects, very few, and my brain scans keep improving. I was supposed to be dead by Easter, and here it is 2014. So I'm pleased."
Then she added, "Of course, it's incurable and it's terminal, but aren't we all?"
The response was so Rhoda, Harper's character from the '70s: street level wise, and unfiltered. And delivered by a lady who knew how to wear a scarf for a hat.
It was a loss shared by millions, therefore, when Valerie Harper died Friday — eight days after her 80th birthday.
She was full of life on that bittersweet TCA appearance at the Langham hotel in Pasadena. On her way to the banquet room where the press conferences took place, many at the hotel approached to wish her well. Chipper and defiant, she told people, "Don't be afraid of death. Live your life. Because if you are sitting in fear of death, you will miss the moment, this here right now."
Harper said her husband, Tony Carriotti, who was at the session, urged her to do the movie. It was set in the south but shot in Langley, B.C. She was game, but happy it was just a supporting role.
"At 74, my God, what are you expecting to be — what's her name? One of those twerking people?"
Harper had recently been on Dancing with the Stars. "I told them, 'No sequins and no twerking.'"
The actress told critics that she was blessed with very positive parents. She grew up believing that "life is here to have fun.
"I've been always kind of on the positive side of things. But this really brings you up short, when you hear that you have limited time, because then you don't want to waste it. And I would say — that's my message to everybody. Don't waste the time, because you don't know when you're going to get either a diagnosis like this, or some other challenge in your life."
In the small world department, the book that the TV-movie was based on was written by Ronda Rich, the daughter of the man who produced Rhoda and The Mary Tyler Moore Show (and Moore's former husband), Grant Tinker.
Rich's husband John Tinker, who produced on St. Elsewhere and Chicago Fire and does projects now for Hallmark, was standing at the back of the hotel banquet room as Harper spoke.
"When he was 15 he was on the set at MTM all the time," said Harper. "This gorgeous little beautiful kind of junior-GQ kind of style, like beautiful."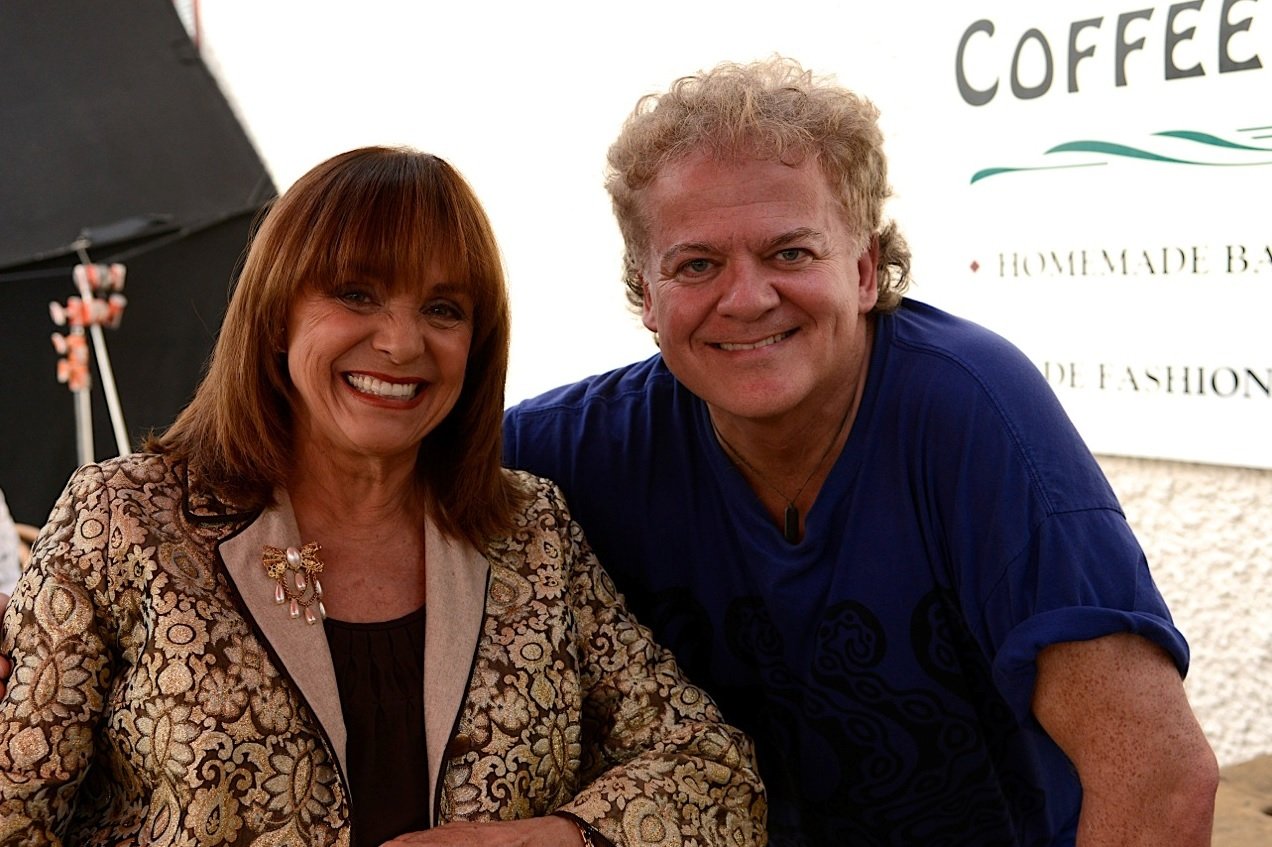 Calgary-born "The Town That Came a Courtin'" director David Winning tweeted Friday that he was honoured to work with the Emmy-winning actress. "There's a reason she's in my reel twice. She lit up our set for a short time, was so kind to absolutely everyone, and then she was gone too soon."
After the press conference, Harper and her husband Tony Cacciotti lingered on stage. A couple of us engaged them in conversation. It was warm and memorable and you could clearly see that these two were in this adventure together till the end.
Born just north of New York City and raised in both California and New Jersey, Harper drew us in, giving details about her illness and what she was up against. She had dealt with lung cancer before, in 2009, around the time she re-emerged on Broadway in a one woman show about hard-drinking diva Tallulah Bankhead.
I've always felt that, while The Mary Tyler Moore show had the best ensemble, Rhoda was a funnier and even a braver series. The character of Rhoda Morgenstern should have been off-putting — she started off hating Mary — but all those scenes with Harper lifted that first series. Harper won three straight Best Supporting Actress Emmys before winning a Lead Actress statue the next year on her spinoff as Rhoda.
That series was all about marriage and divorce and, in some ways, shattered dreams. In an era when CBS didn't want viewers to think Moore's Mary Richards had been married and divorced (her character arrives in Minneapolis 30 and single after breaking off an engagement), Rhoda gets married and pretty soon after splits with her husband and then struggles to get on with her life.
Viewers weren't happy. The series was punished in the ratings and never really recovered. Looking back today those later episodes are all over the place, but Rhoda was always somebody you cared about and hoped would, like Mary, make it after all.
The two-part wedding episode was a must-see TV event, with over 52 million Americans tuning in. The series later lurched from situation to situation, with different supporting players brought in each year. The core of Julie Kavner as Rhoda's low self esteem sister, Nancy Walker as their ever-meddling Jewish mother and Harold Gould as their father was strong in support with David Groh a convincing hotheaded hubby. Carlton the doorman, heard but never seen (and voiced by co-showrunner Lorenzo Music), was one of those '70s distractions that seems a little goofy today.
The uneven sitcom's legacy is that life is messy and not always about happy endings. That's a lot to ask of a series and a TV star in the '70s, but it wasn't that far off the "Long way to Tipperary" ending of the Mary Tyler Moore Show.
It was also the message brave Valerie Harper just bestowed. "Live your life. Because if you are sitting in fear of death, you will miss the moment, this here right now."