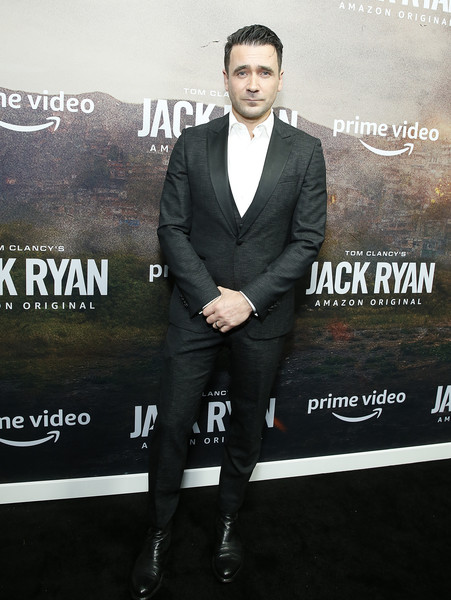 There's a new recruit joining John Krasinski as Jack Ryan sets out for a second tour of duty — and he's from Canada.
Allan Hawco, the former Republic of Doyle star last seen on Caught and Frontier, plays an elite forces team member code-named "Coyote." And, yes, that's a damn cool character name, agrees Hawco. I caught up with him on the phone Wednesday just prior to the grand opening of Tom Clancy's Jack Ryan Season Two in New York.
"Ha ha, that is something, the fella is badass," he says. Hawco's character is one of four elite special forces members on a deadly mission in Venezuela.
Hawco's character works side by side with Ryan (Krisinski), Ryan's CIA boss Greer (Wendell Pierce), and this season Mike, another CIA operative played by Michael Kelly (House of Cards). While Season One was largely shot in Montreal, much of Season Two was shot in Columbia.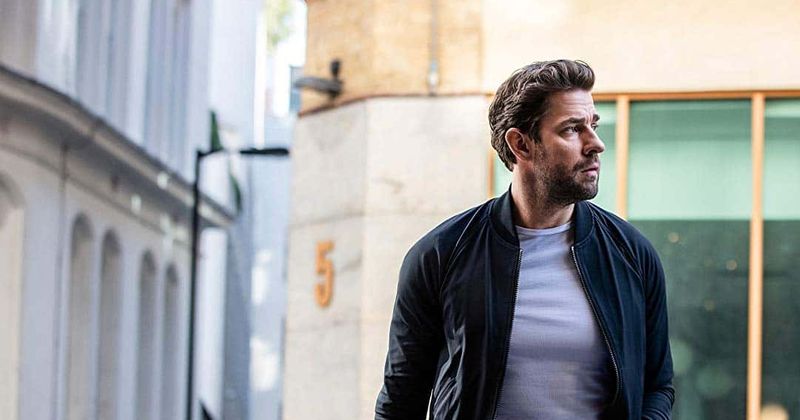 Hawco says he almost landed on the Amazon series in Season One, having, at the urging of his agent, sent several audition tapes to executive producer Carlton Cuse (Lost, The Strain) and casting head April Webster. A conflict with the short-lived CBC series Caught kept him out of the initial season of Jack Ryan. Webster was determined, however, and grabbed the actor when he became available for Season Two. "This is one that just wouldn't go away," said Hawco.
Once he flew down to Bogota and made his way to the location, Hawco was able to thank Cuse for inspiring his TV career.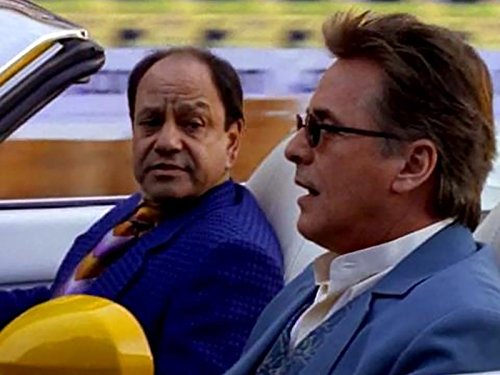 "I'm sure not a lot of people are going to talk to you about Nash Bridges," he began. That series was an action-packed police drama starring Don Johnson and co-starring comedian Cheech Marin that ran on CBS from 1996 to 2001. Hawco says the cheeky cop show "heavily influenced" the creation of his own series, Republic of Doyle.
The St. John's native has played a soldier before. "Pretending to be one of these guys is so much fun because you're not really getting shot at," he says.
That wasn't the case the first time Hawco donned military duds. That was for "ZOS: Zone of Separation," a 2009 miniseries co-starring Enrico Colantoni, Rick Roberts and Peter Mooney. Part of that project was shot in war torn Bosnia-Herzegovina.
Hawco was playing a UN observer alongside Colantoni. "Rico had an AK-47 and shot it in the air," says Hawco. "We started getting return fire from all over the place."
In the "small world" department, Colantoni happened to also be in Bogota working on a movie with Nick Cage at the same time the Jack Ryan shoot was taking place. The two Canadians were able to laugh about their near miss war experience over dinner.
Jack Ryan is a big, expensive series, with feature-film level special effects. Working on such a set," Hawco was asked, must be a far cry from making action-adventure hours on a Canadian dime.
"Yeah," he said, adding the stage direction, "single tear falling from face."
Fans have asked the actor for years why there aren't more explosive effects or high powered car chases on Canadian dramas. "My answer has been the same for years," says Hawco. "Because we can't afford it."
It was really evident on the set of Jack Ryan, says Hawco, that "Amazon and the studio were putting a lot of resources into the success of this show and what they were able to do was to execute, extremely accurately, what was written on the page. That is the biggest challenge for us in Canada — to be able to have the idea and then to be able to afford to execute it."
That challenge will not get any easier for Canadian producers with powerful streamers such as Disney, Warners and Apple premiering many more big-budget offerings in the coming days and months.
Hawco had plenty of praise for his co-stars on Jack Ryan, calling Krasinski, Pierce and Kelly, "all extremely welcoming and supportive." He went further with Pierce (The Wire, "Selma"), singling him out as, "one of the most supportive actors I've ever worked with. He talked shop in the most generous of ways."
Attention subscribers: Amazon Prime Video started streaming Tom Clancy's Jack Ryan a day early with a surprise Thursday release. The entire second season is now there for the bingeing.