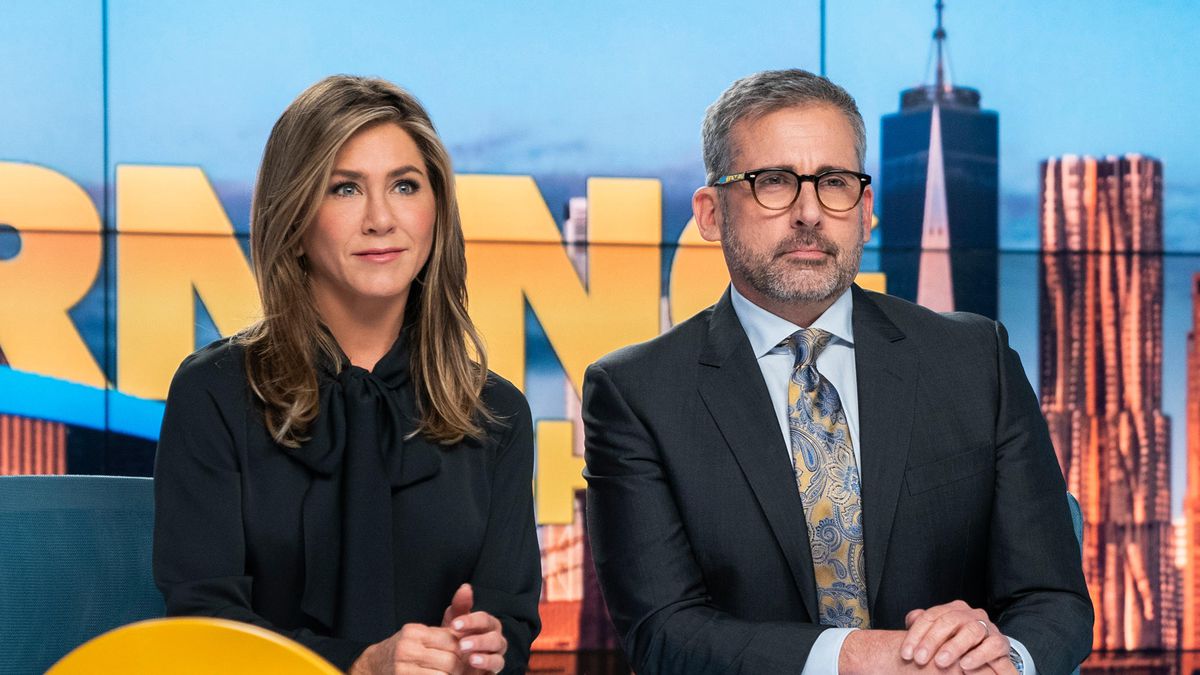 You've been reading about it for weeks and months: Disney and Apple are going to change television forever with big money streaming services bent on curbing Netflix's grip on world markets. Still, it all comes down to the shows. Do these new services have the content goods? Look for the new titles among the many November starts listed below.
FRI., NOV. 1
Be Afraid: The Science of Fear (CBC). Part of The Nature of Things, this hour-long documentary, written and directed by Roberto Verdecchia, explores what makes many of us so deadly afraid of spiders and snakes or even, in the case of one woman who is profiled, live chickens! The documentary also features a tour of several haunted houses gathered together in a "scream park" in Pennsylvania as part of Shocktoberfest. Produced by Rita Kotzia and executive producers is Gordon Henderson.
Dickinson (Apple TV+). Four original shows from this new streaming service begin on this night, starting with this comedy starring Hailee Steinfeld as 19th century writer Emily Dickinson. Jane Krakowski, Toby Huss and John Mulaney are in on the fun, with a second season already ordered.
For All Mankind (Apple TV+). Imagine if the Soviet Union beat America in putting a man on the moon. That's the premise behind this sci-fi series from genre master Ronald D. Moore (Battlestar Galactica, Outlander). Joel Kiman, Michael Dorman and Sarah Jones all star.
The Morning Show (Apple TV+). The upstart Apple streaming service outbid many others, to the tune of nearly $300 million, in order to bring this dark look at morning TV shows to the screen. A big name cast, including Jennifer Aniston and Reese Witherspoon (both also executive producers) as well as Steve Carell, Mark Duplass and Billy Crudup, will help draw viewers. The show is clearly inspired by the #metoo reckoning that upended several real network morning shows in the past year or so. Look for my "Ride Along Review" coming later today.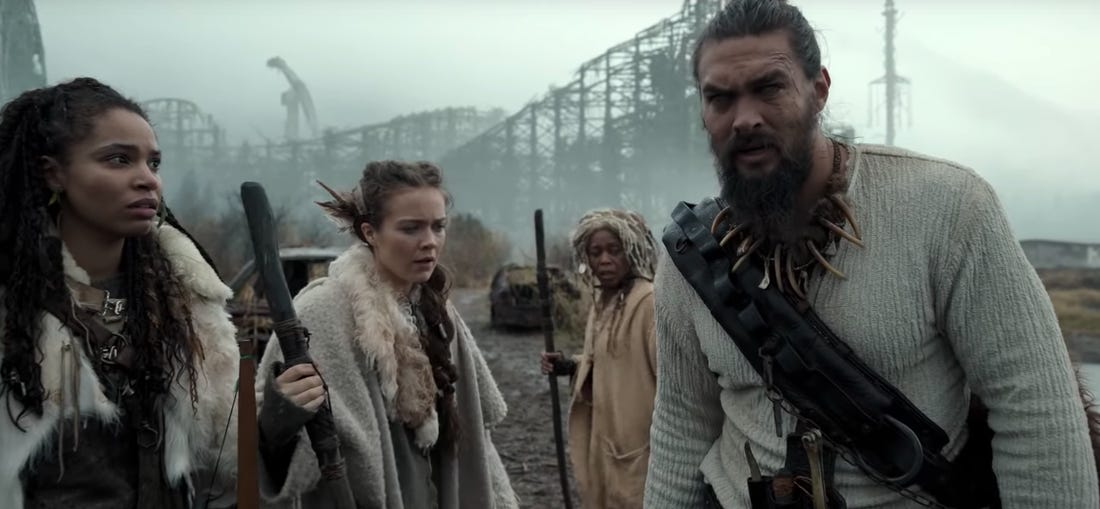 See (Apple TV+). Jason Momoa and Alfre Woodard were on stage last winter at the Apple TV launch and asked those of us in the giant press theatre to close our eyes and imagine a world without sight. The sci-fi opus is from the creator of Peaky Blinders and costs a reported $15 million per episode. It shows how this dark world changes when twins are born with the ability to see.
MON., NOV. 4
His Dark Materials (HBO). This ambitious, eight-episode sci-fi co-production with the BBC is based on Phillip Pullman's fantasy book trilogy. Dafne Keen, Ruth Wilson, James McAvoy and Lin-Manuel Miranda head the cast.
TUES., NOV. 5
The Little Mermaid Live! (ABC). A mix of live stage performance and clips from the 1989 animated classic, with performances from Queen Latifah, Shaggy and Auli'i Cravalho.
FRI., NOV. 8
High School Musical: The Musical: The Series (ABC). A re-boot of the successful tween franchise showcasing a group of high school students. The grandkids will love it, but keep in mind this is really a big infomercial for the new Disney+ streaming service; ABC will show this special premiere and then, starting Nov. 12, families will have to subscribe to watch the rest of the series.
SAT., NOV. 9
Sesame Street's 50th Anniversary Celebration (HBO). The PBS children's show that taught at least two generations how to count is now brought to you by the letters H-B-O.
SUN., NOV. 10
Dublin Murders (Starz). Two detectives (played by Killian Scott and Sarah Greene) investigate two seemingly unrelated murders in this dark and compelling Irish crime drama. Based on the Dublin Murder Squad series of books by Tana French.
"The Mistletoe Secret" (Hallmark, W). There are several Hallmark Christmas movies heading to TV every weekend this month and next. Like most of them, this one was shot in Canada, so look for your neighbourhoods in the background, B.C., Ontario, Manitoba, etc.
Rick and Morty (Adult Swim, Comedy Network). Five new episodes from the twisted mind behind one of TV's top animated comedies.
TUES., NOV. 12
"Lady and the Tramp" (Disney+). That other new streaming service launches on this day, with a ton of Disney goodies comin' atcha. This is the latest live action treatment of a Disney animated classic, so if you ever wanted to see real dogs eat spaghetti, now is your chance. Justin Theroux and Janelle Monae are among the stars lending voice.
The Mandalorian (Disney+). No, not a Spanish version of a time travel car. Jon Favreau is behind this first-ever live action series spun off from the Star Wars universe. It features a lone gunfighter in the outer reaches of the galaxy, far, far away. Nick Nolte, Giancarlo Esposito, Carl Weathers are among the stars. New episodes debut weekly.
Marvel's Hero Project (Disney+). Another attempt to sway viewers over to the new Disney streaming service. This one will eventually salute Marvel action heroes; the opening episode looks at real people who have had a positive impact on their communities.
"Noelle" (Disney+). Still another Disney+ original, this one a Christmas movie starring Anna Kendrick, Bill Hader, Billy Eichner, Shirley MacLaine and Julie Hagerty. You'd have to be a Grinch to reject the two leads. Directed by veteran TV creator Marc Lawrence (Scrubs).
WED., NOV. 13
The 53rd Annual CMA Awards (ABC). Carrie Underwood hosts this annual salute to the best in Country Music.
FRI., NOV. 15
"Klaus" (Netflix). A traditionally-animated holiday film about the world's worst postman, Jesper (voiced by Jason Schwartzman). Features a great voice cast, including J.K. Simmons (as mysterious carpenter Klaus), Rashida Jones, Jason Schwartzman, Joan Cusack, Norm Macdonald and Will Sasso.
SUN., NOV. 17
The Crown (Netflix). Season 3 covers the years 1964 – '77, with several cast changes to keep up with an aging monarchy: Oscar winner Olivia Colman takes over the role of Queen Elizabeth II from Claire Foy. Tobias Menzies similarly assumes the role of Prince Philip from Matt Smith, while Princess Margaret is now played by Helena Bonham Carter.
Ray Donovan (Showtime). Returns for a sixth and final season.
WED., NOV. 20
Mad About You (Spectrum). A limited series revival of the horrible '90s sitcom starring Paul Reiser and Helen Hunt. Spectrum is a US cable provider so Canadians should likely be spared.
THURS., NOV. 21
"The Knight Before Christmas" (Netflix). This is US Thanksgiving, so the Christmas movie floodgates have opened wide. This one is about a time travel knight who falls for a modern high school teacher. Hoo boy.
Rust Valley Restorers (History). Returns for another season, because, well, rust never sleeps.
FRI., NOV 22
Dolly Parton's Heartstrings (Netflix). An eight-part anthology series were every episode takes its story from a different Dolly Parton song. Yes, Jolene is one of them. Parton introduces them all and has a small part in some. Melissa Leo, Kathleen Turner, Ginnifer Goodwin, Gerald McRaney, Delta Burke and others star.
SUN., NOV. 24
2019 American Music Awards (ABC and CTV). Tracee Ellis Ross from Black-ish will host for the third year in a row.
Garth Brooks: The Road I'm On (A&E). Documentary.
TUES., NOV. 26
Dolly Parton: 50 Years at the Grand Ole Opry (NBC).