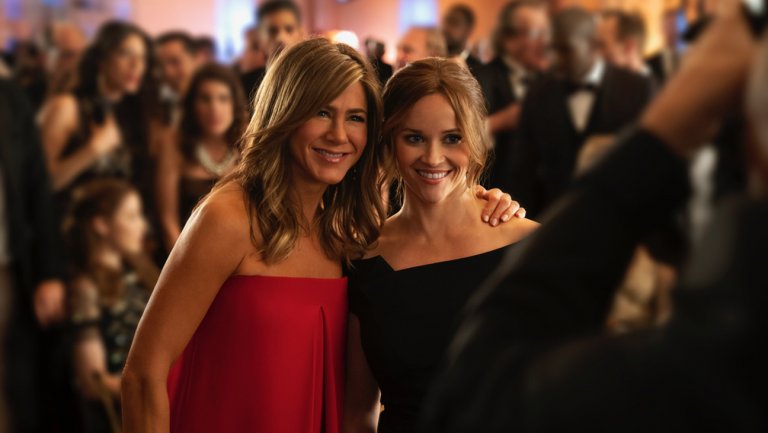 If you have read any reviews of The Morning Show that slams it as the next Studio 60 on the Sunset Strip, ignore them. The $300 million (over two seasons), flagship drama of the new Apple TV+ streaming service is frothy good drama that gets better and better with every episode.
This is not to say it doesn't start shaky. The pilot for this hour-long drama about the back stage, back-stabbing going ons at a Today Show-like morning program takes a while to warm up. There is altogether too much exposition, too many characters to introduce and too much groundwork to be laid about the #metoo movement. It also seems a bit anachronistic — does the fate of a network morning show really mean that much anymore? After all, we're watching this series on a streaming service.
The answer is yes. If you stay with this series — and I watched all ten episodes — you'll see a rare gem that gets smarter, juicier and more sure-footed by the hour.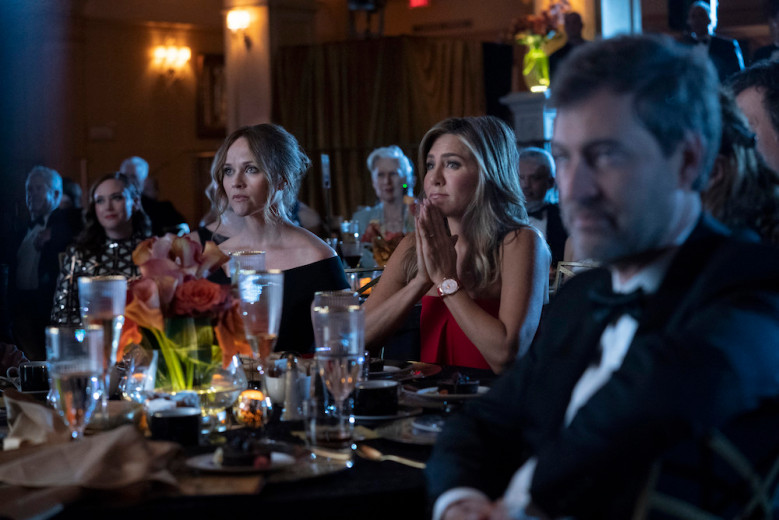 Jennifer Aniston stars as Morning Show co-anchor Alex Levy. Given a complex, mature role, she's never been better. Reese Witherspoon plays Bradley Jackson, a small-market reporter plucked from the south who is suddenly and unexpectedly thrust into the co-anchor chair. She's good too, but her character is not as nuanced. Witherspoon plays much of the series being angry, bewildered or self-destructive.
Steve Carell's character, Mitch Kessler, is cast out of the anchor chair when a network whistle blower exposes him as a sexual predator. He's the Matt Lauer of The Morning Show. The challenge for Carell is playing a villain who was also, for many years, a charming TV icon of the early hours. Carell manages to strike exactly the right balance.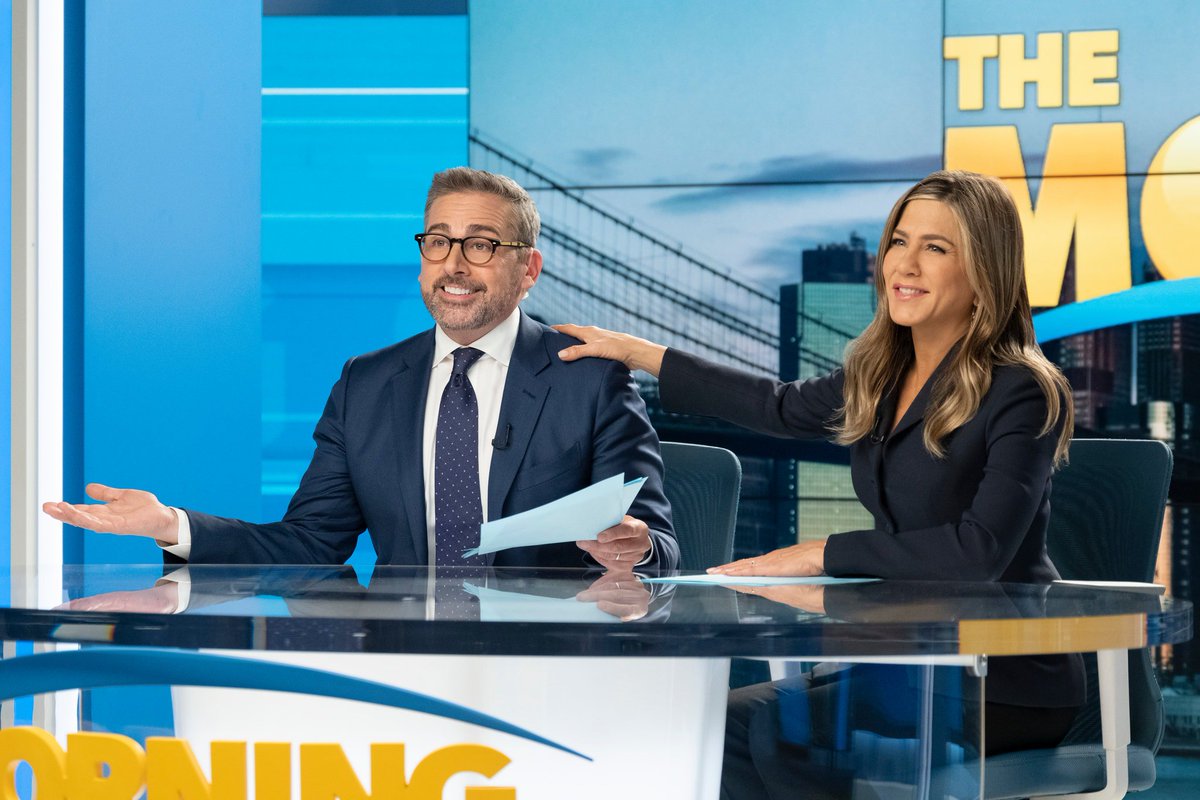 None of these three central characters, however, are especially sympathetic, especially in the first few episodes. Same goes for two other major characters: Billy Crudup plays network news and entertainment boss Cory Ellison and Mark Duplass plays morning show executive producer Chip Black. These two bring a lot of momentum to this series. Crudup steals every scene he's in as the coolest smartass in the room and Duplass is the exact opposite — a weary worker bee tasked with holding together a crew lurching from disaster to disaster.
The rest of the cast also step up. Nestor Carbonell — who will forever for me be Batmanuel from The Tick — brings heart to what could easily have been a cliched weatherman role. Gugu Mbatha-Raw impresses early as a dedicated staff booker.
There are too many recurring characters to list and the guest stars are either very A-List or just simply surprisingly apt. That is definitely the case with the former '90s sitcom star who makes the most of her scenes as Witherspoon's character's unstable mother.
Make no mistake — this is a very expensive, extremely well-cast soap opera. Not all of the dialogue soars, especially in the pilot episode. Some scenes are predictable and cliched. There is, for example, the typical, off-campus episode where some big truths are revealed, as well as a flashback episode. Damned if they're not both very effective in advancing the story.
Apple originally only provided the first three episodes for critics to screen. A few early, so-so reviews must have compelled then to re-think their strategy and over the weekend all 10 episodes were made available for review. (Details, however, are still strictly embargoed. Episodes premiere every week and are not available to binge all at once.)
Sharing more episodes was a smart move, Apple. This series is being judged on an HBO level due to its high budget and Apple's cocky, corporate reputation. The good news with this Morning Show is that it is damn entertaining. It even boasts — seamlessly — a couple of very winning song and dance numbers.
Just commit to looking past the pilot and sticking with the series. The Morning Show really hits its stride in episodes four and five and never looks back.