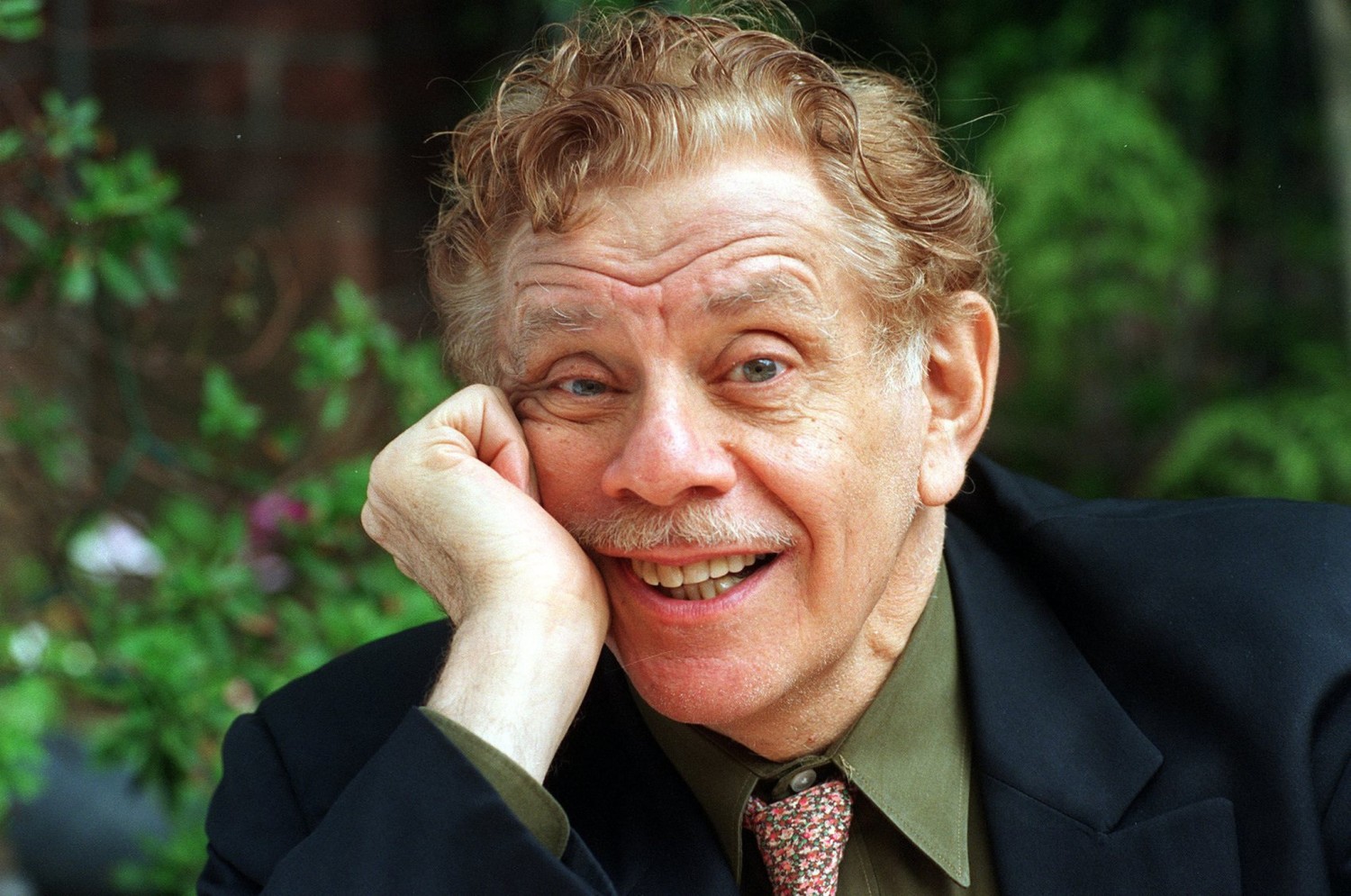 It's sad nowadays when you wake up and see a favourite actor or comedian trending — and you can guess why.
Jerry Stiller died Sunday at 92. (Read his obit in The New York Times.) The father of Ben Stiller, he was a Second City Chicago pioneer and, together with his wife Anne Meara, the greatest of the husband-and-wife comedy teams showcased throughout the '60s on The Ed Sullivan Show. Later in life, he stole every scene he was in on Seinfeld and The King of Queens.
I'll never forget the time I got to hang out with Stiller & Meara.
It was in January of 2004 at a CBS press tour party in Los Angeles. Stiller was there promoting The King of Queens. Meara was sneaking onto the Kevin James sitcom around then too. Married for over 60 years until Meara's death in 2015, they took their Jewish-Catholic love story and milked it for laughs like nobody since Burns & Allen.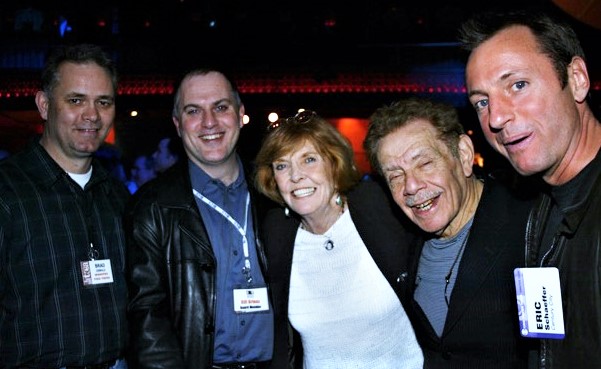 Stiller & Meara made their religious differences part of their comedy mix. Their act was always very real; you felt these two had lived most of their material.
Meeting them together was a kick for this TV critic. You tend to get jaded after so many years on TV press tours. CBS was promoting many of the stars in the hotel banquet room that night. I recall catching a few minutes with Angela Lansbury and Tom Selleck, but when I spotted Stiller & Meara I hurried right over to them. When you run into people you watched on TV in your childhood, even for reporters, it is a bit like seeing family members from years past.
The couple were so animated, charming and interesting. Me and Winnipeg Free Press colleague and comedy buff Brad Oswald had a great time asking about Sullivan, their son Ben, Seinfeld, the old Second City days.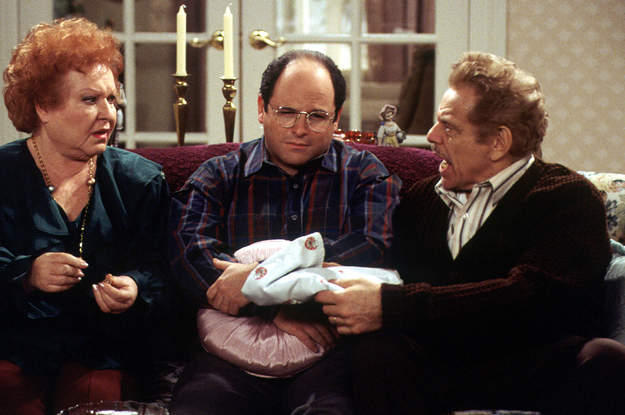 They spoke quite frankly, especially Anne, about how up and down and challenging the marriage had been. Who knew Frank Costanza could be such a pain in the ass?
They were both proud of their individual careers–well, most of what they did, anyway. Meara had once headlined a forgotten CBS law drama in the mid-'70s–Kate McShane–that miscast her as a non-nonsense, crusading defender. I have a clip from it on an old, 16mm CBS Fall Preview reel and Meara quietly asked me to burn it. She could play anything, comedy or drama, but also seemed oddly cast on Rhoda as that series did back flips trying to find its feet. A small, defiant role on "Fame" seemed a better fit.
We talked a lot about comedy in general. Both were big SCTV fans and they made sure young Ben went to school on that series.
When I got back home after that press tour there was a package in the mail. It was Jerry's book, "Married to Laughter: A Love Story Featuring Anne Meara." It was signed by them both, and tucked inside were also two signed notes on their personal stationery addressed to me at The Toronto Sun. The short messages were typed, probably on an IBM Selecta.
"Dear Bill," wrote Jerry, "A copy of my book. Read at your leisure. Eighteen years of just putting down what I remembered. No ghostwriter involved." Anne sent "Regards to Sarah Waxman," wife of the late great Canadian actor Al Waxman. The two were acquainted.
About two years ago, I was one of ten foreign journalists interviewing Ben Stiller at Cannes during the annual international TV marketplace MIPCOM. Stiller was there promoting his series directorial debut in Escape at Dannemore.
The meeting was very strictly governed but I did manage to sneak in a quick, "How's your dad?" as things were breaking up. Stiller smiled, said, "Good," and added, "Thanks for asking."
He wasn't entirely convincing, and it struck me that Jerry had to be approaching 90. The last of his many film and TV credits was for Ben's 2016 comedy "Zoolander 2." Jerry had played such a peppery guy for so long it hadn't dawned on me till then that he might not live forever. He would have been an amazing guest next to that other Jerry — Seinfeld — on Comedians in Cars Getting Coffee.
Meara signed off her note inside their book with this message: "It was good talking to you at the CBS affair last week. All good thoughts."
All good thoughts now to them both, and condolences to Ben, daughter Amy Stiller and their families.