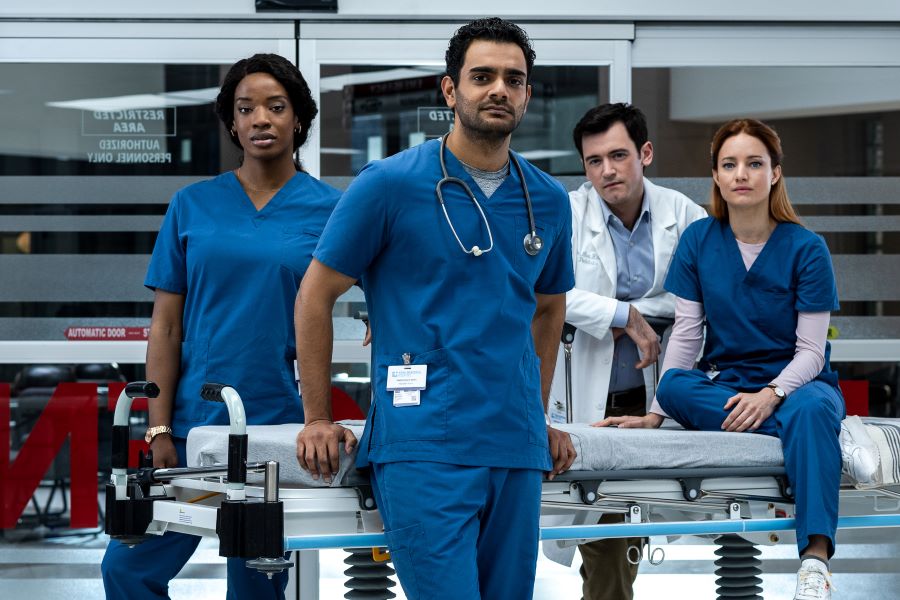 Transplant hit it's highest overnight number yet on Wednesday with an estimated 1,291,000 CTV viewers.
Look for that season finale number to soar close to two million in a week-and-a-half when the Live+7 totals are calculated.
The first year medical drama, recently acquired by NBC in the US, has finished the season strong. It ranked No. 6 against all shows, domestic and imported, in the most recent Numeris listings of the most watched shows in English Canada.
It was by far Wednesday night's No 1 show in Canada, more than doubling the overnight audience for the premiere of its stunt-sport lead-in, Ultimate Tag (629,000) and boosting the return of its imported lead out, Marvel's Agents of S.H.I.E.L.D. (719,000).
Global squeaked past CTV Wednesday in the 8 o'clock hour with the sweaty gymnasium epic Game On drawing an estimated 686,000. The Corus network, however, was crushed after that with a pair of imported reruns — Seal Team (189,000) and S.W.A.T. (241,000) — getting swatted.
CBC kept the lights on with The ABC Murders (250,000) and Ordeal by Innocence (166,000). The National rebounded at 10 p.m. with an estimated 512,000 viewers. The CTV National News at 11 drew an estimated 1,281,000.
CTV2 made do Wednesday with a movie (183,000); Citytv failed to crack 100,000 in prime over three hours of overnight estimates.