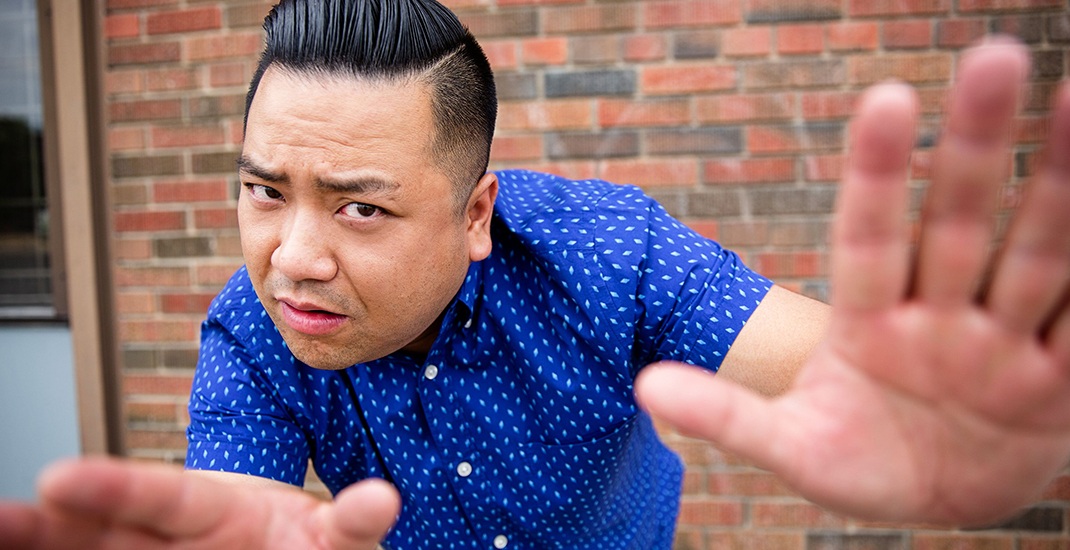 Andrew Phung says he is "chompin' at the bit" to get back to work on a fifth season of Kim's Convenience.
The actor/comedian, who has won three Canadian Screen Awards for his portrayal of Kimchee on the CBC comedy, told me that the cast has already taken part in some virtual table reads of scripts from upcoming episodes. He's hoping there will be a back-to-work production green light soon.
It was all part of our conversation on the sixth episode of brioux.tv: the podcast, which premieres Monday, June 8 at 8 a.m. ET on SoundCloud, Apple and Google podcast platforms. Follow this link to listen.
Phung also talks about his his Calgary roots, his three Best Supporting Actor Canadian Screen Award wins, the recent table read for charity event he took part in along with the cast of Fresh Off the Boat and his work on CBC Radio's hilarious comedy quiz show, Because News.
Which reminds me: dammit, CBC, why isn't Because News a TV show? Fast, funny and inexpensive to produce and Gavin Crawford's a terrific host. It could even work shot in isolation in an "at home" edition. #BecauseContent!
I ask Phung if his Kim's co-star Simu Liu has demanded a super-sized trailer now that he's about to become a big shot Marvel movie star. Liu has been cast as superhero Shang-Chi in the upcoming film Shang-Chi and the Legend of the Ten Rings. Phung, a big genre fan, also tells me what role he'd most like to ply in a superhero movie.
Hear it all at BriouxTV: The Podcast.