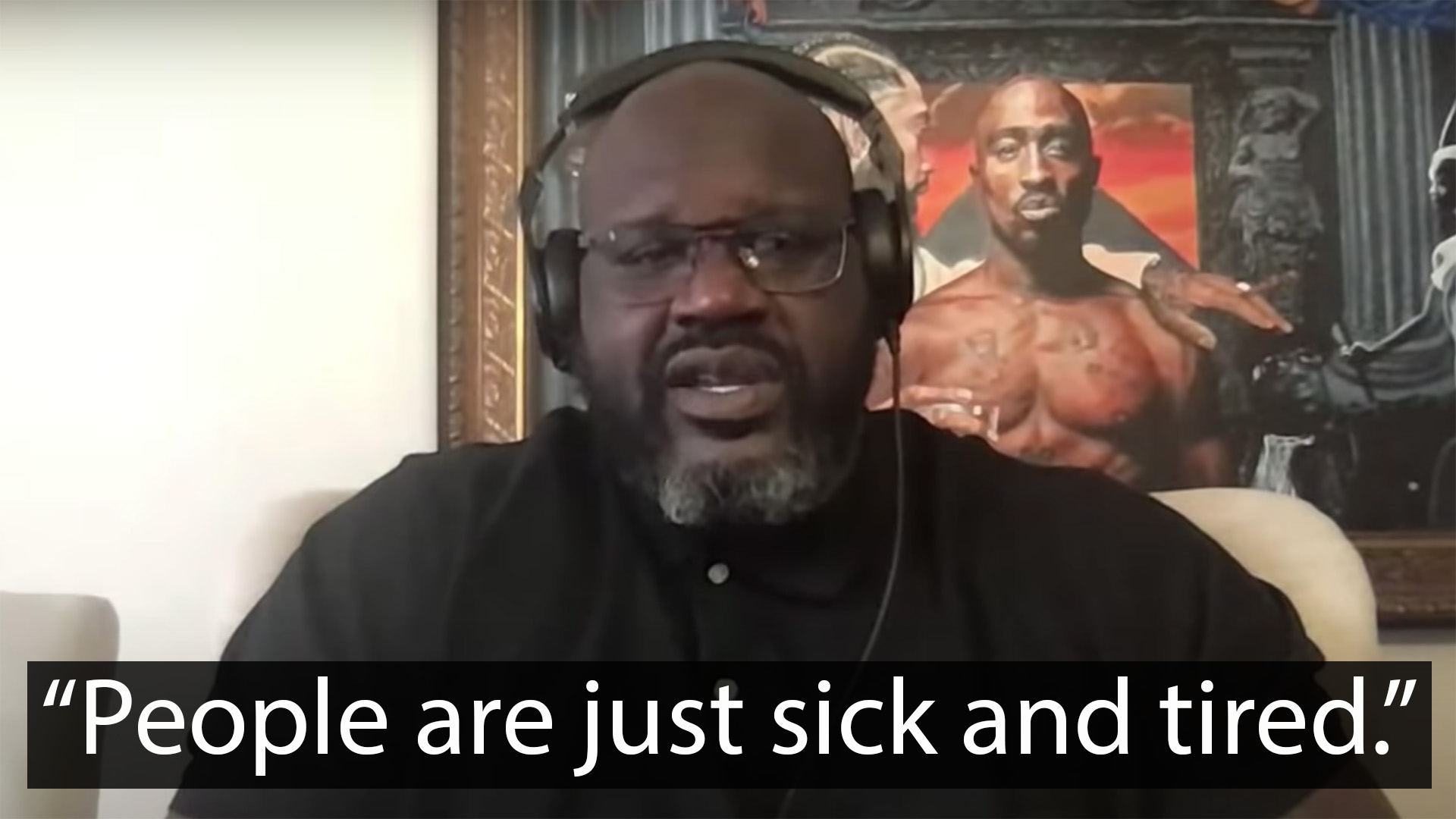 In the mid-'50s, Nat King Cole was the first black entertainer to host a US variety series — at 15 minutes an episode. While top entertainers such as Tony Bennett, Ella Fitzgerald and Peggy Lee lined up to be on his show, no national sponsor was ever found, and the NBC series ended after a little over a year. Said Cole at the time, "Madison Avenue is afraid of the dark."
Here we are, 64 years later, and despite some best intentions undone by prejudice and political division, white North America is still afraid of the dark.
Still, in the explosive week since the George Floyd killing, there has been enlightenment in unexpected places. Jimmy Kimmel Live from His House turned to Shaquille O'Neal to calm everybody down. Shaq has law enforcement training and once considered running for sheriff. He made a plea for leadership. Another former NBA star and my favourite TV critic (look up his early review of Girls for The Huffington Post), Kareen Abdul-Jabbar, penned a very wise treatis on racism in America in the age of COVID-19 for the Los Angeles Times.
All of us of conscience, who have witnessed the inequalities and watched the protests and demonstrations, want to know how to help. The first step is education. Showtime has addressed that this week by making two award-winning documentaries available, free of charge:
Peabody Award-nominated "16 Shots" looks at the 2014 shooting of 17-year-old Laquan McDonald. The documentary, directed by Oscar-nominated Richard Rowley, examines how the Chicago police department initially declared the shooting as justified. The community, however, sensed a cover-up, demanded justice and a police officer was eventually convicted.
"Burn, Motherf*cker, Burn!" from director Sacha Jenkins, takes a critical look at the complicated relationship between the Los Angeles Police Department and that city's minority communities. The history lesson includes a look at the 1962 ransacking of a Los Angeles Nation of Islam mosque, the 1965 Watts riots and right on up to the Rodney King beating of 1991– and the subsequent acquittal of four LAPD officers.
Both documentaries are now streaming on YouTube and SHO.com, and are available to Showtime subscribers on demand.
Meanwhile, on Netflix, check out 13th, director Ava DuVernay's searing look at the criminalization of African Americans and the parallel boom in the growth of the U.S. prison system. The 13th Amendment abolished slavery — but there was a loophole. As Senator Corey Booker says in the doc, "We now have more African Americans under criminal supervision than all the slaves back in the 1850s."
From a Canadian standpoint, CTV has scheduled "Change & Action: Racism in Canada," a 90-minutes special to air next Saturday, June 14. Tyrone Edwards, Marci Ien, Lainey Lui, and Anne-Marie Mediwake will host a conversation with activists, athletes, artists and business leaders addressing systematic racism in Canada.