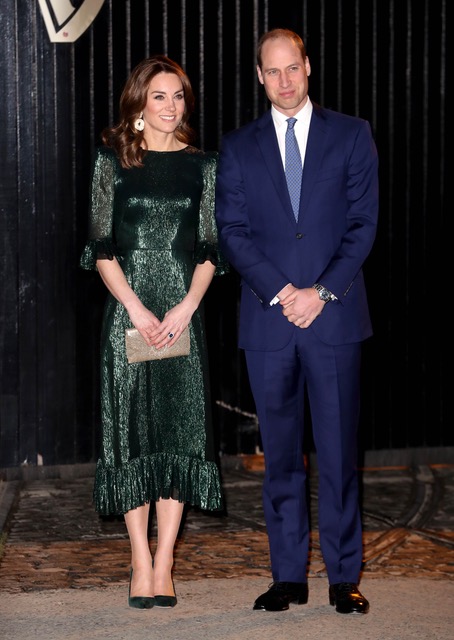 Even though Harry and Meghan quickly came and went, there's always been strong interest in Canada when it comes to the royal family.
In recent years, dramas such as The Crown and Downton Abbey have drawn large, mainstream audiences. PBS counts many fans of Queen and country among viewers like you. Subscription services such as BBC Canada, Acorn TV and Britbox have also provided a wide open window on the Windsors.
Now there's a new VSOD service in Canada that specifically caters to fans of the monarchy, and not just in The UK but all around the world. True Royalty TV bills itself as the world's first TV channel dedicated to all things royal. It's currently available on Apple TV, Roku, Amazon Fire TV and several other streaming platforms for a low monthly rate in Canada of $6.99. Six and twelve month rates are also available at a considerable discount; follow this link for more information.
Now: when does all this aristocratic blue blood coverage just become a royal pain? The answer is not yet if you are, say, a subscriber to Hello! Canada. The key, as always, is content and marketing. Two years in, True Royalty TV already boasts a strong library of docs and specials. The channel is now focused on raising funds to ramp up original content, doubling a recent goal through a crowd sourcing campaign. That effort is already seeing returns with "Prince William: A Monarch in the Making," set to debut Wednesday, July 1.
Presented by Roya Nikkah, royal correspondent for the Sunday Times, the documentary follows William and Kate on their recent tour of Ireland. That occurred last March, snuck in just before the brakes were put on all royal touring due to the outbreak of COVID-19.
Prince Charles, some will recall, survived a bout with the coronavirus earlier this year. With the Queen going into lock down and the British prime minister hospitalized, William and Kate have been thrust into the lead role of royal ambassadors — especially now that Meghan and Harry have fled for California.
Other original offerings on the service include The Royal Beat, a biweekly talk show providing viewers with the latest royal chatter. The lockdown at the palace and engagement in the Black Lives Matter movement are two recent hot topics.
There's another documentary with an intriguing title: "Heir We Go Again." This is a look at the Duchess of Cambridge and her journey from the middle-class to the mother of the future king of England. Also examined is how William and Catherine parent their three privileged offspring. It's got to be pretty hard to tell a tyke to stop being such a princess when they really are a princess.
True Royalty TV has a direct Canadian connection: CEO and co-founder Gregor Angus is originally from Montreal. The University of Western Ontario grad is a former EDC Europe president and before that a Cossette advertising executive. In this venture, he's teamed with co-founder and editor-in-chief Nick Bullen, a BAFTA-winning Royal filmmaker, as well as strategic head Edward Mason. So far, besides Canada, The UK and the US, the service is available in Australia, New Zealand and Ireland.
Despite the current, crowded field of SVOD services, Angus sees True Royal TV as an opportunity to deliver a higher and more specific level of content to a targeted, very dedicated fan base. "There's a lot of media coverage of the Royals that is very surface level," he pointed out recently, "but there's an unmet need, a deep curiosity around how things really work behind the Palace gates."