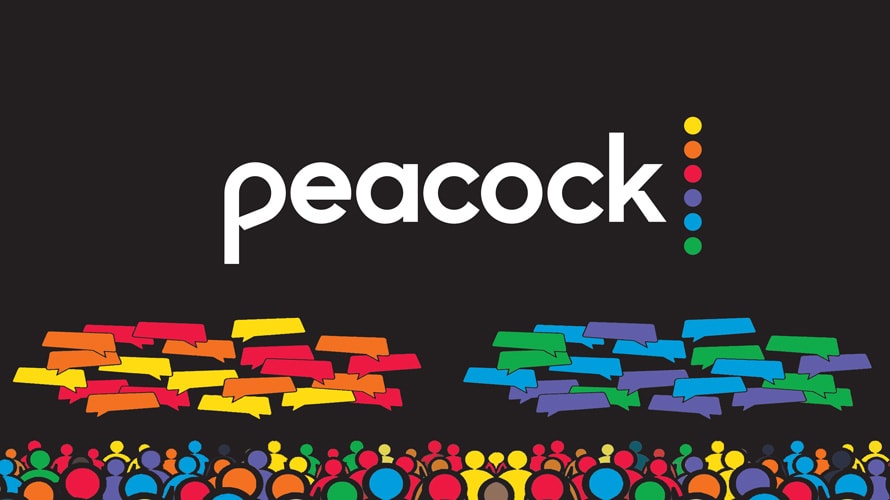 Trying to look ahead to the end of the month in television? The Brioux.TV July calendar has now been updated through to the 31st. There are plenty of offerings from streaming services such as Netflix, Disney+, Amazon Prime Video, Crave and CBC Gem. Trying to crack an already crowded field is new entry Peacock, launching July 15 in the U.S.
The brand new Comcast service, boosted with heritage programming such as Cheers, Saved by the Bell and Will & Grace reruns from NBC Universal, is set to premiere several originals. They include an international blockbuster miniseries based on Aldous Huxley's sci-fi classic Brave New World. The British thriller The Capture stars Callum Turner, Holliday Grainger, Ron Perlman, and Famke Janssen. David Schwimmer returns from the witness protection program to headline the workplace comedy Intelligence.
In Canada, Corus has reached a deal to be the exclusive home of Peacock programming. Brave New World, for example, will be on Showcase (not July 15 as in the States, but in the fall). How and where Canadians can see other Peacock shows will be announced in the coming weeks and months. It does look like the deal will allow Corus to spread things around on their various network (Global), specialty (History and W Network) and streaming (Stack TV) platforms.
Beyond the Peacock news, check out other July premieres featuring Jim Gaffigan, Beyonce and The Muppets. There's also a COVID-19-impacted, at home reunion starring Tina Fey, Alec Baldwin and everybody from 30 Rock. Follow this link to all the July 2020 calendar details.