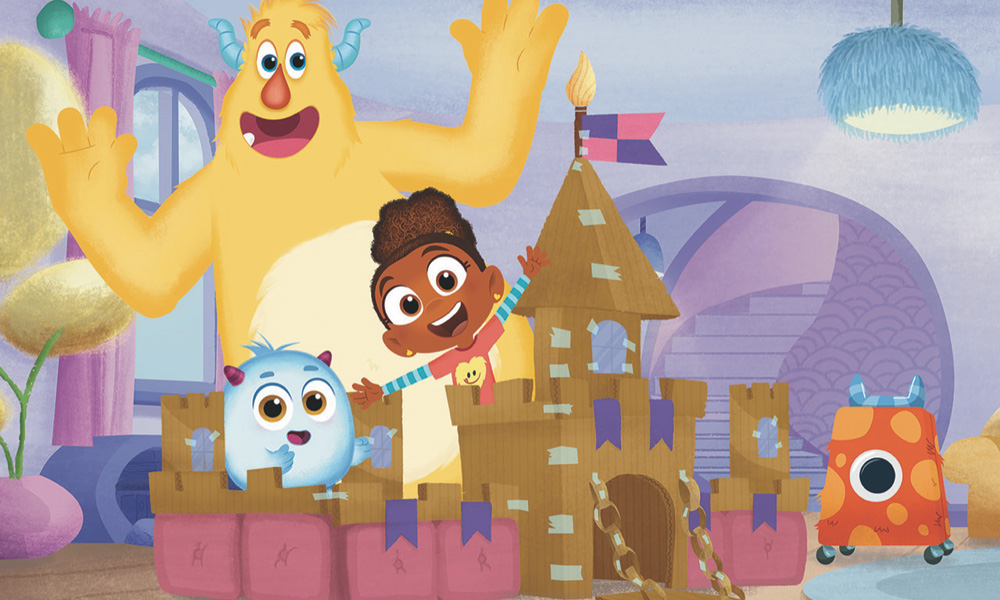 A reminder for those registered for the Banff World Media Festival, on-going this month on a remote basis: There's a virtual session this afternoon at 1 p.m. ET. It's hosted by Nelvana and is titled, "Redefining the new animated partnership model."
As in pretty much all TV ventures these days, international production deals are as vital as international sales. This animation panel features Pam Westman, the president of Nelvana, plus Head of Development Athena Georgaklis in conversation with business partners Melanie Grisanti, SVP Sesame Workshop and Chris Rose, VP Animation at Nickelodeon.
One interesting outcome of the COVID-19 pandemic is that animation production has been able to march steadily on in terms of production. Shows such as The Simpsons and Bob's Burgers will return to network schedules right on time in the fall as animators work in isolation at computer stations. About to launch is the new animated comedy series Star Trek: Lower Decks.
Even voice-over actors are recorded individually, sometimes from their own homes. Unlike with live action shows, executive producers do not have to go to the trouble and expense of setting up new safety measures. Nobody has to pad any makeup on Homer or Marge Simpson, for example, or clean and replenish snacks at craft services stations for Moe or Barney.
As a result, there' been growing demand, globally, for animated content. Canada has long been a leader in the field thanks the National Film Board of Canada as well as top animation schools such as Sheridan College. The world wide industry has taken note: Netflix, for example, is now the leading employer of Canadian animators.
Sit in on the Banff panel to find out exactly where the industry is headed and how global partnerships are enhancing production. For more information on this and other remaining virtual Banff Xchange sessions, follow this link.