Tom Snyder, the oft-parodied late night talk show host who died in 2007, used to have a saying: "Fire up a colortini, sit back, relax, and watch the pictures, now, as they fly through the air."
I thought of that saying last weekend as I enjoyed a few channels up at the cottage, courtesy of the Flash Gordon ray gun-like antenna bolted high up on the peak of my roof. It points west across Lake Huron, second-largest of The Great Lakes.
Trying to get cable at a cottage is a spotty and an expensive proposition, at least where I'm at. Plus I really don't want 50 channels; the TV is more for rainy days. That's why I took a chance on an Amplified Digital Outdoor Antenna, which picks up uncompressed HD digital signals and is advertised as having a 150 mile/241 km range. For CAN $69.00, I thought I'd give it a try.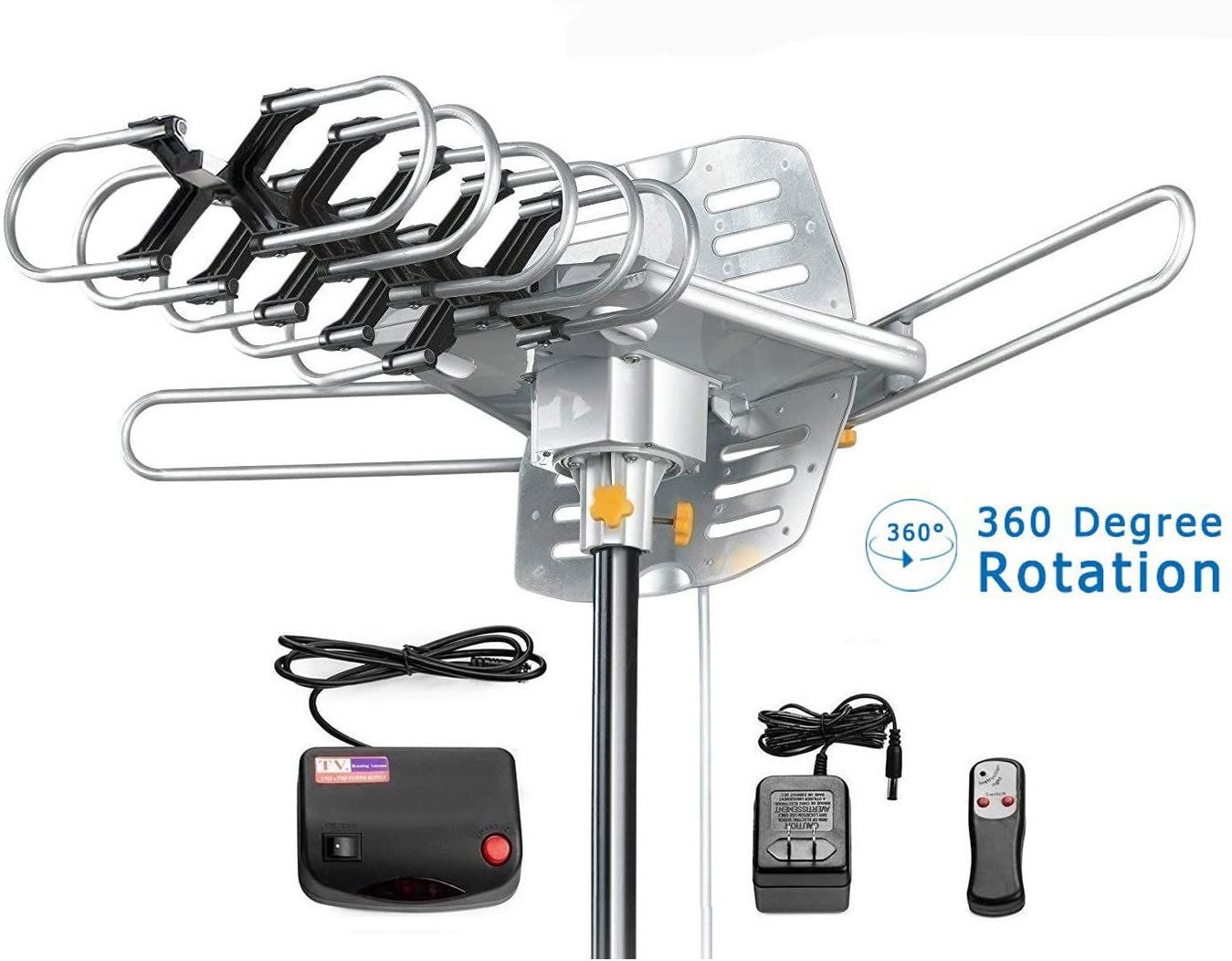 Now, it doesn't always work. To be fair, it is still not properly installed; it pretty much points down at my deck. I need to have it mounted a little higher to give the remote motor a little more room to maneuver and tilt. Yet last weekend, I was able to receive astoundingly clear, HD video from all three of the WCMU (Central Michigan University) Public Media PBS stations. They are located pretty much directly across the lake in Mt. Pleasant, Michigan.
Mt. Pleasant, as the crow flies straight across the lake, should normally be outside the antenna's limit at close to 300 kms. On a clear day, however, the pictures fly through the air like they were coming from nearby Sauble Beach.
What WCMU has to offer is a suite of three channels. There's the main PBS service where I watched an episode or two of Ken Burns' 2009 documentary series The National Parks: America's Best Idea. If you haven't already seen it, it is perfect pandemic viewing; ideal for anyone cooped up inside since March. It brings the great outdoors to your screen and spins a fascinating tale of how these parks all dodged bulldozers and developers. Peter Coyote's crisp and unmistakable narration carries you right through it, and you'll recognize Tom Hanks' voice among the actors speaking for historical figures.
There's also the more educational WCMU Create channel where cooking and how-to shows abound. Some of it is a tad tired — hadn't seen Bob Ross paint a landscape in a while — but a few of the cooking shows looked, well, delicious. The antenna also picked up a third spoke on the PBS wheel, their children's channel. Except for a lack of sports content (hard to come by right now anyway), it is a neat little 3-in-1 for families at a cottage — all pulled in for free off a goofy little antenna.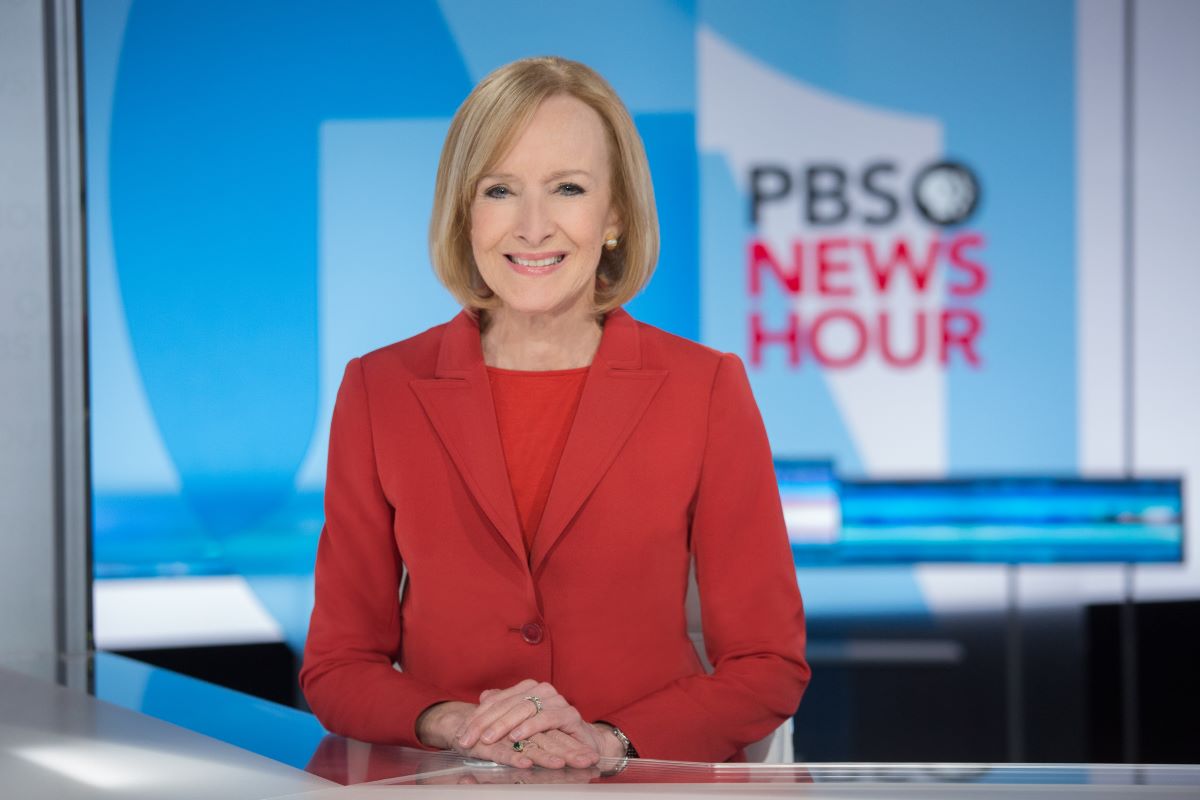 The PBS Newshour, it must be said, is the sanest way to look across the border. If you're seeking to catch up on American news while maintaining a balanced blood pressure, rely on anchor Judy Woodruff and a team of seasoned correspondents. An extra half hour of context and insight makes it all seem so much more civilized. Plus there are none of the frightening pharmacutical commerials that litter the other broadcast network supper hour newscasts.
I also enjoyed some of the local, original programming on WCMU. Making Waves: Battle For the Great Lakes, detailed the invasive Zebra mussel plague changing the very eco-system in Lake Huron. Another show highlighted small town Ontario, with stops at flea markets, old mills and restaurants on the Canadian side of the border. Even better was a documentary — albeit from about a dozen years ago — on America's vintage amusement parks. It was all very nostalgic, watching people crowd onto roller coasters and hand-painted merry-go-rounds with narry a mask in sight.
I started to wonder if this antenna was not pulling in a slice of America from the past, a kinder, gentler time. It's not a very diverse picture, at least on the nights I was watching. To some viewers, it may represent the "Make America Great Again" ideal currently being exploited politically. If so, PBS counters that with a schedule full of conciousness-raising programming, including China: Power and Prosperity -, a collection of films on Race and Racism in America and the pioneering women behind Unladylike2020: American Masters (airing this Friday).
Bottom line: antennas still work, folks. They can sometimes even improve the view.