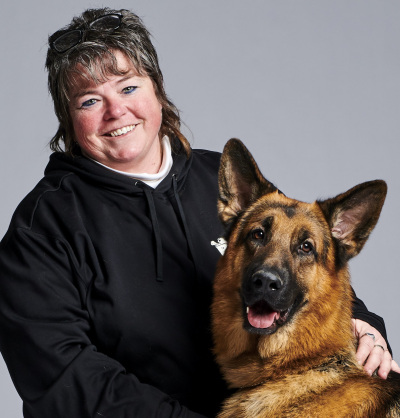 It took Sherri Davis just three days to become the biggest draw ever at BriouxTV: The Podcast.
Hudson & Rex's dog master shared some terrific stories about grooming her handsome canine charge, Diesel vom Burginwald, for stardom on the Citytv police procedural now shooting its third season in St. John's Newfoundland. The Shaftesbury series, which also features two-legged stars John Reardon, Mayko Nguyen, Justin Kelly and Kevin Hanchard, was the first scripted show back in production this year in wake of the first wave of COVID-19 production shut downs.
Davis also shares news that Diesel is now a dad (six puppies, all girls!) and talks about coaching a canine through a pandemic; you try telling a dog to sit, stay and beg while wearing a mask.
Sherri's BriouxTV: The Podcast episode rocketed ahead of others from earlier this year featuring Cardinal's Billy Campbell, Coroner's Roger Cross, Veronic Mars' Enrico Colantoni and Air Farce founder Don Ferguson, among others. The numbers keep rising; find out what all the fuss is about now by following this link.
Happy to announce, as well, some exciting guests that are coming soon with one premiering this Thursday morning: movie critic and respected film histortian Leonard Maltin. Back when I was a writer for TV Guide Canada and also at The Toronto Sun I would reach out to Maltin every year at Oscar time to get his perspective on the Best Picture races for the magazine. Not only is he an expert, he expresses his insights with such wit and ease he has always been a great interview, delivering smart, original nuggets that practically write themselves.
You probably have, like most people, three or four copies of Leonard Maltin's Movie Guide at home — an annual resource re-issued every year for 40-plus years. The University of Southern California film professor also enjoyed a decades-long run at resident film critic at Entertainment Tonight, and still appears as a Disney and short subject specialist on Turner Classic Movies.
Me and Leonard talk movies but mainly talk television; as he says, growing up as part of the first TV generation, television was always his portal into movies That's where he first fell in love with the classic animated cartoons he chronicled in his 1980 book "Of Mice and Magic" — a tome still in print as a valuable resource for anyone studying animation.
We also chat about a rare, forgotten theatrical series: Joe McDoakes. I'd never heard of the Warner Bros. one-reelers until I read Maltin's "The Great Movie Shorts." His descriptions were so vivid and enthusiastic I felt like I'd seen them long before I started collecting them on 16mm film. Thanks to Maltin's curating efforts, they occasionally pop up now on TCM.
Please give Leonard a listen starting Thursday at BriouxTV: The Podcast, and then check out his up-to-date film reviews, including one now for "The personal History of David Copperfield," at leonardmaltin.com. He also co-hosts his own wonderful podcast, along with his colourful and equally encyclopedic daughter Jesse Maltin, at Maltin on Movies. The latest chapter has the pair speaking with Canadian actor/filmmaker Jay Baruchel, and you just want to hug them all by the end of it.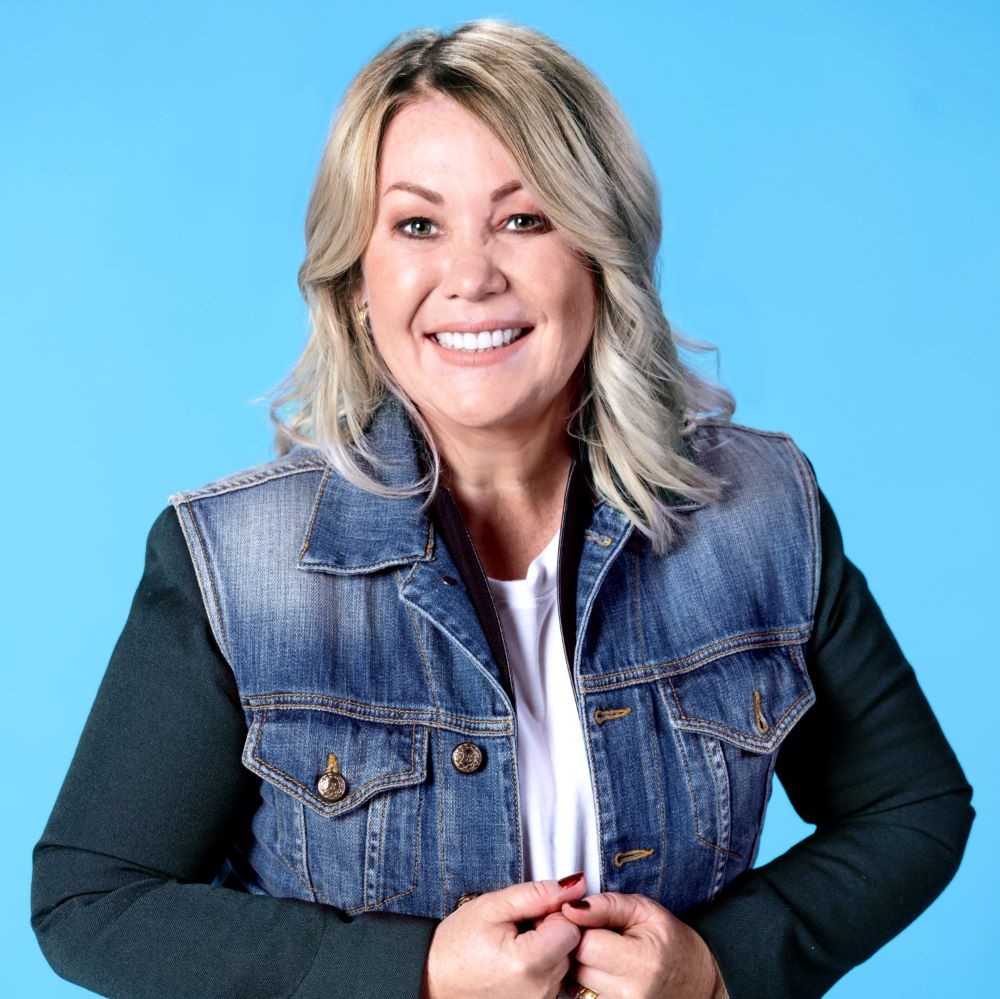 Coming up in subsequent weeks is the star of Canada's most popular sitcom, singer/songwriter/actress Jann Arden. Arden's a very generous, no holds barred interview as I found out a year ago in a Zoomer magazine feature. On the podcast, she'll tell all about her sitcom JANN, which returns to CTV on Monday, Sept. 21. The recording artist astounded audiences in Season One by demonstrating she could do slapstick and play sensitive in equal measure on the Calgary-based series. Her season-opener features Sarah McLachlan.
Then there's the man who I saw as the biggest TV star in all the world when I was five years old: Kiddo the Clown. His real name is Trevor Evans, and he went on to direct everyone from Wayne & Shuster to Dan Ayrkoyd, John Candy, Gilda Radner and Catherine O'Hara in their first TV endeavour, plus the Royal Canadian Air Farce, Rich Little and even Red Skelton. Think of that podcast as a time machine, and travel back to when local kiddie shows were the wild west of a black and white world.
Please listen to all and any of these great guests and if you like what you hear, make sure to like and subscribe on Soundcloud, Google Podcasts, Apple Podcasts and Spotify — it helps the series grow and pave the way for more podcasts to come.