Why is sitcom star Jann Arden talking to me at BriouxTV: The Podcast?
"Because you swiped right, Bill," she teases.
Arden's back with a second season of her CTV comedy JANN (airing Monday nights at 8/7c on CTV).
The eight new episodes were shot nearly a year ago, well before the coronavirus shut down TV and movie sets. That's fortunate for a lot of reasons, not the least of which being that her show gets very physical.
Arden picks up where she left off, playing a messed-up version of herself. In the opener, she's joined by fellow Canadian songbird Sarah McLachlan. The dueling divas, fresh from their "Burning Woman" tour, get into a knock 'em down, drag 'em out fight before the episode ends.
"Sarah is willing to poke fun at herself, which is why the whole things works," says Arden — who fearlessly shows the way on that count.
"You have to be able to look at yourself with tongue-in-cheek in order for this kind of humour to come across."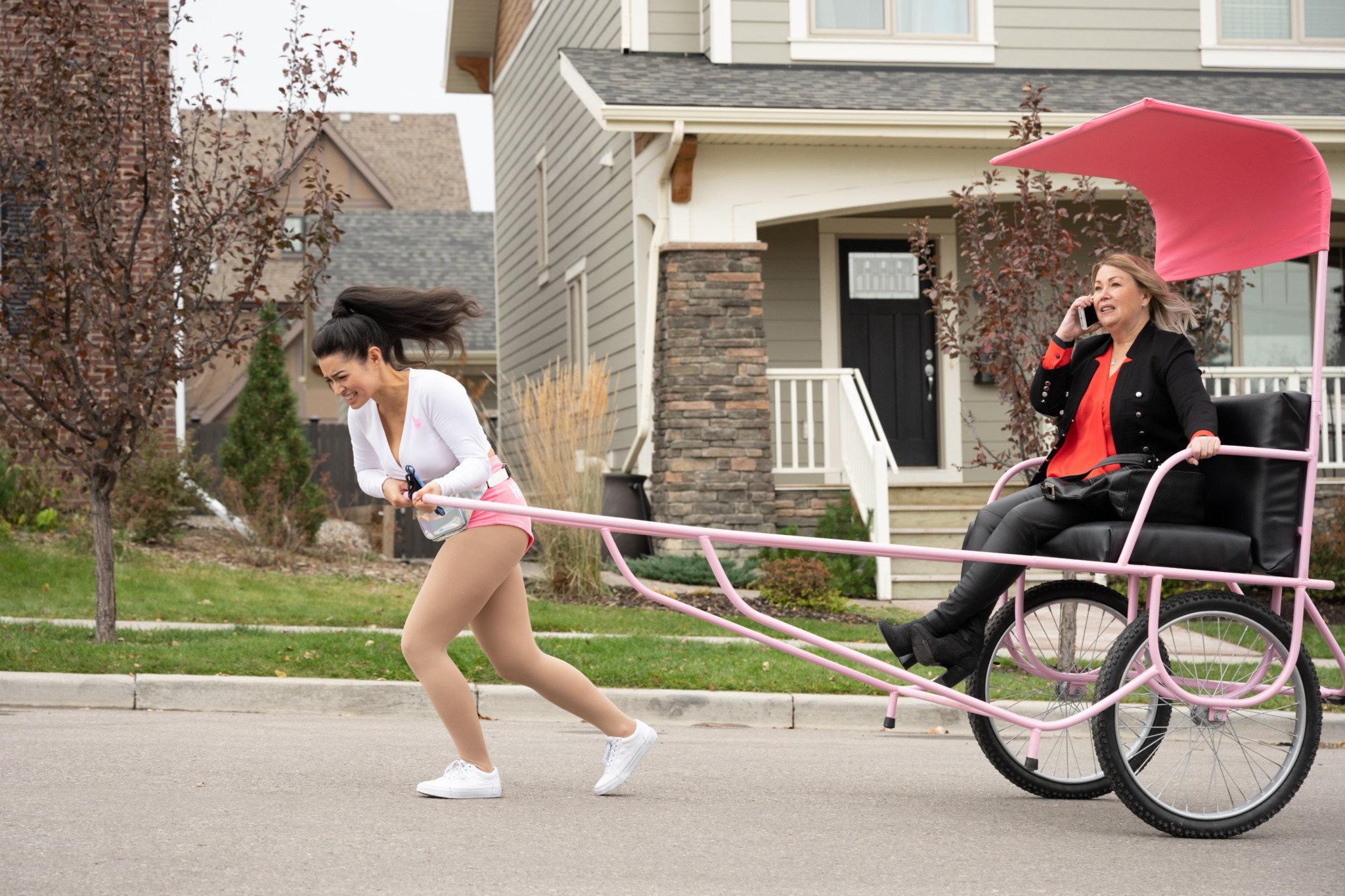 Arden also talks about surviving COVID times and how it has sidelined so many entertainers who otherwise would be on the road performing in concert. For her it has meant heading to bed early "with a good book and an old dog."
Still, she's willing to be patient and sees good times ahead, eventually.
"Human beings have been through a lot worse," says Arden.
Listen to her on these subjects and more — including her favourte TV shows as a lass and favourite all-time TV theme song — on this week's edition of BriouxTV: The Podcast. If you like what you hear, please "like" us on Soundcloud, Apple and Google podcasts and Spotify. If you really like us, write a review — it helps get the word out to others that Jann is in the house.