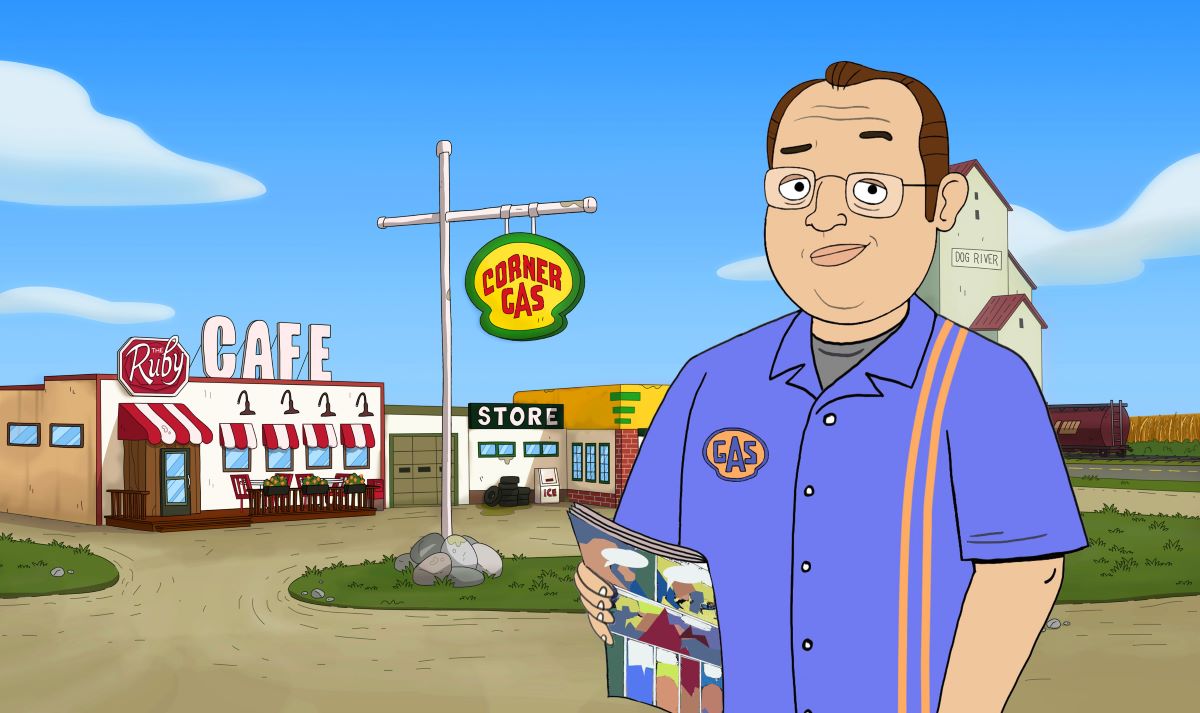 Tonight, Thanksgiving Monday in Canada, turkey and stuffing aren't the only things on the agenda. There's also a third season of Corner Gas Animated.
As fans know by now, the original cast members — except for Janet Wright (Emma, who passed away in 2016), all returned to reprise their live action roles on the series. Even though it's animated, it still sounds like Lacey, Hank and Oscar because Gabrielle Miller, Fred Ewanuick and Eric Peterson are back doing the voices.
That was important to series creator, star and executive producer Brent Butt. "We wanted to make the transition from live action to animation easier for people," says Butt, who will be the next guest heard this coming Thursday on a lively episode of brioux.tv the podcast. "I didn't want it to not feel like Corner Gas. For me it was important that this show just felt like more episodes of the original series."
That Butt and the others made the switch to animation is one reason this series is returning at all this fall. The worldwide COVID-19 pandemic shut down live action series and has delayed the return of many network favourites while producers and broadcasters figure out ways to be safely before the cameras. Animated comedies, such as Bob's Burgers and The Simpsons, have carried right on and emerged more-or-less COVID-proof with writers, voice actors, animators and other able to carry on, in most cases, in isolation.
This new season, which starts tonight with back-to-back episodes, will include the show's first-ever Christmas special. One seasonal story has Wanda (Nancy Robertson) stealing electricity fro the town of Dog River in order to power her mammoth Christmas lights display. The episode, says Butt, "warms the cockles of your heart but also has that Corner Gas snide bent to it."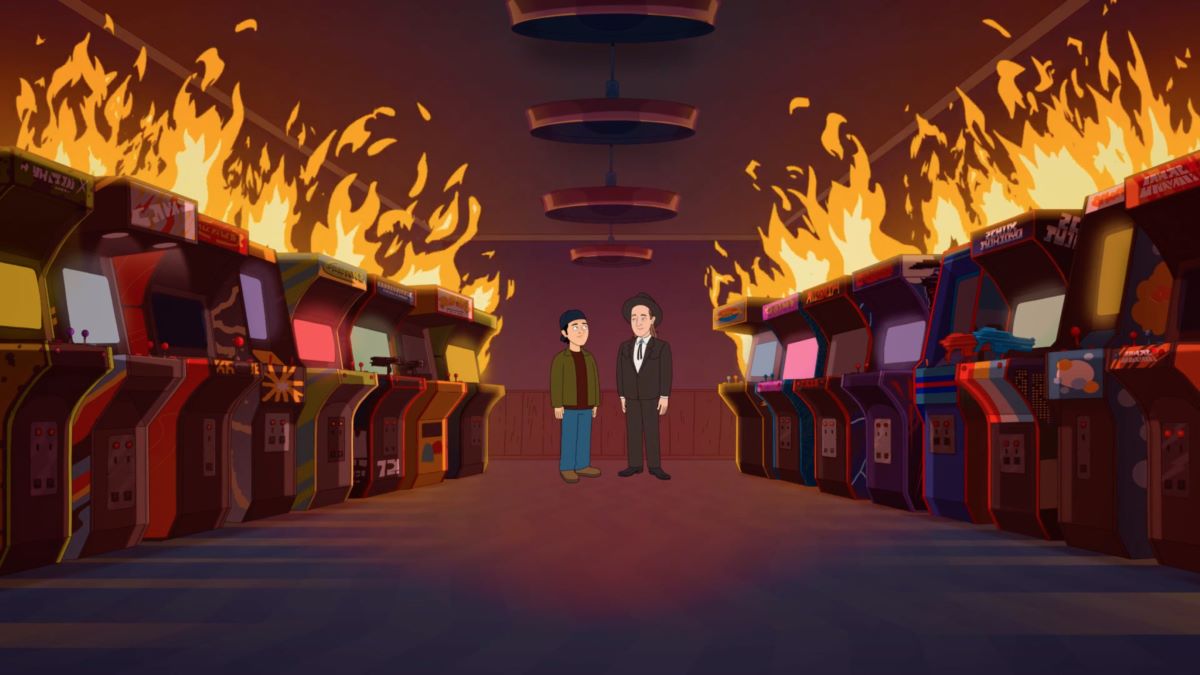 Several guest stars give voice to characters this season, including band members from Arcade Fire, Jason Priestley, Jay Onrait and Dan O'Toole from TSN, wrestlers Lance Storm, Bret "The Hitman" Hart and Trish Status and one of Butt's comedy idols, SCTV legend Andrea Martin.
"For a teenage kid from Tisdale, Saskatchewan, who wanted to get into Canadian comedy and loved SCTV, to be in the studio in Toronto giving Andrea Martin direction as she sings a song that I wrote—it's going to be pretty hard to top that."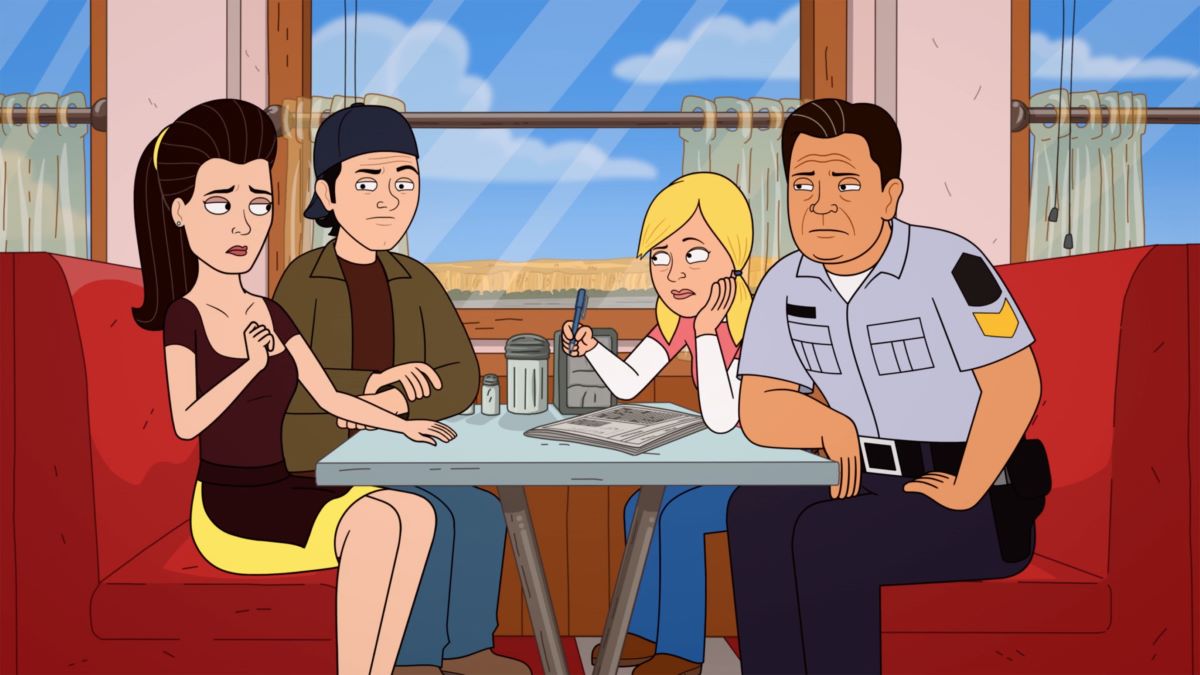 While it is hard to imagine anybody other than the actors from the live action version of the series providing the voices for these characters, things might have sounded very different.
Way back when the original, live-action Corner Gas was barely more than an idea in his head, Butt had Canadian comedy great Billy Van (The Hilarious House of Frightenstein) in mind for Oscar; CBC veteran Paul Soles' name also sprang to mind. Soles did voice work for the mid-'60s holiday evergreen Rudolph the Red-nosed Reindeer as well as on the animated Spider-Man series. The part, of course, went to Order of Canada winner Peterson, who's been yelling, "Jackass!" ever since. The rest of what Butt calls "a dream cast" fell into place after CTV patiently allowed Butt and the other producers plenty of time to get everything just right.
Corner Gas Animated premieres Monday, October 12 at 9 p.m. ET/PT on CTV Comedy Channel. Fans can catch up with the series with a marathon showing of Season one and two episodes before tonight's premieres.