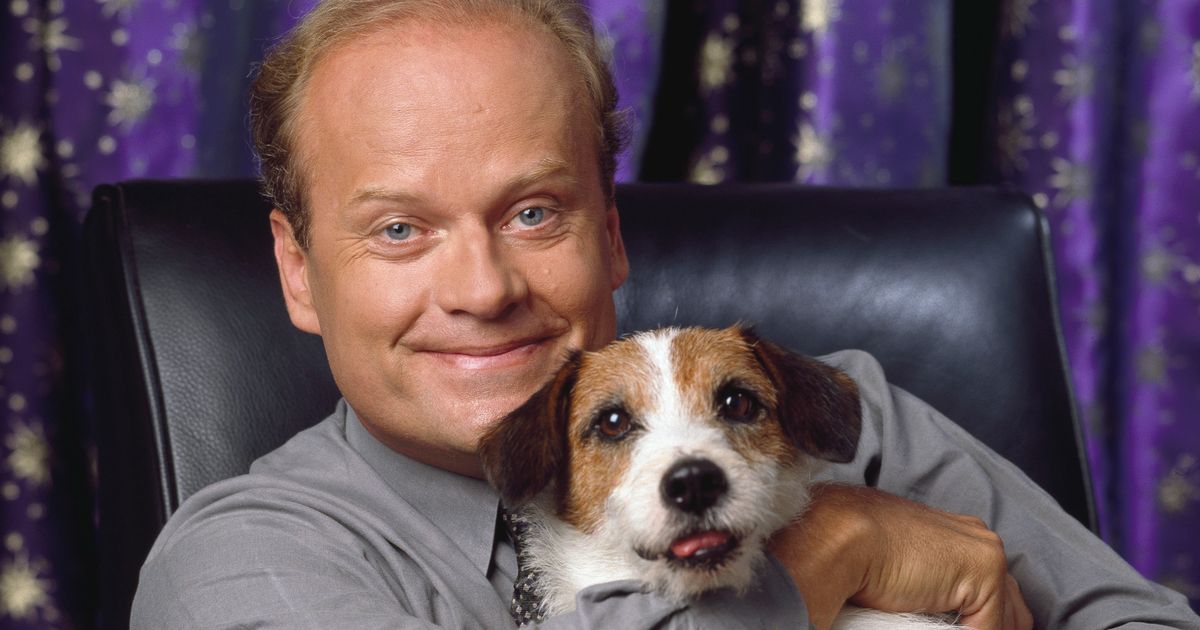 "Imitation is the sincerest form of television."
Fred Allen said it back in the 1950s. The great radio wit was already fed up with remakes. For every I Love Lucy there were already a dozen imitations.
Now we are well into another re-booting revival. Just this week it was confirmed by the new streaming service Paramount + (formerly CBS AllAccess) that Frasier will be back in the building with Kelsey Grammer returning as Dr. Fraser Crane. We don't know when, and we don't know if Niles (David Hyde Pierce) or Daphne (Jane Leeves) will be back. We do know the father character, Martin, will not. Actor John Mahoney passed away in 2018.
Other re-boots are coming. The Mighty Ducks: Second Chances, based on the three Mighty Ducks movies from 25 years ago, premieres next month on Disney+. There's already a spin-off of sorts of Home Improvment on History, with Tim Allen and Richard Karn reprising their roles as "Tool Time" hosts in a new competitive building series called Assembly Required. With Disney owning rights to everything from Marvel to Star Wars to The Muppets, you can bet more remakes and re-boots are on their way.
There are limits of course. The only way to do a revival of The Golden Girls now without re-casting it is with Betty White holding a seance.
This subject was batted around Thursday as I took part in a cross country series of CBC Radio interviews. We talked about movie remakes, as well, with news of another attempt to come close to the 1939 MGM fantasy "The Wizard of Oz." Apparently a non-musical adaptation is in the works.
May a house land on the writers. Why remake something that still stands up? The answer of course is money, as I explained Thursday to Dave White, host of "Airplay" in Whitehorse. Here are the two main reasons for re-bootapalooza:
It is cheaper for a studio to launch a show where they already own the intellectual property rights. Paramount the studio produced Frasier for NBC back in the '90s and into this century. Viacom controls Paramount+ the streaming service. They need exclusive content to lure subcribers in a crowded and highly competitive market. The solution? Go back into the vault and haul out some ideas that worked in the past.
There are still around 500 scripted TV series premiering every calendar year. They are coming at consumers from broadcast, cable, specialty, and now all these streaming services. How do you best cut through the clutter and get your new series sampled? One way is to re-boot a known brand. Viewers have heard of Frasier or Sex and the City (a re-boot, without Kim Cattrall, is coming to HBO Max) or The Mighty Ducks (coming to Disney+). Many will at least sample the new effort once, if even just to look and see how everybody has aged. That's all a studio can ask for these days.
This same strategy has seen The Equalizer and Clarice (based on "The Silence of the Lambs") premiere recently on CBS. HBO has re-booted In Treatment, a psychiatrist series that just packed it in six years ago. Showtime has just announced a TV-movie spinoff of Ray Donovan bringing Liev Schreiber and Jon Voight back to their roles. Netflix has even announced plans to re-saddle My Little Pony.
How many of these will fail? Probably about 80 per cent, which is as many as the non-re-booted efforts. For every The Conners, a solid ratings winner after three post-Roseanne seasons, there are four or more reboots of Murphy Brown, Beverly Hills, 90210, Mad About You or Saved by the Bell.
The Conners remains the blueprint for how to do it right. It even survived the ignominious exit of the title character — Roseanne — leaving behind one of the best sitcom ensembles ever led by John Goodman and Laurie Metcalf. While Sara Gilbert went from a child actor to executive producer, others, such as Lecy Goranson, grew some serious comedy chops. Enough of the original core production team returned to maintain continuity (including showrunner Bruce Helford and EP Tom Werner) and the right fresh writers were brought into the tent.
The key though was timing and relevance. Just as the world went cockeyed under Trump, here comes a familiar blue collar family still reeling and dealing with each other, with job losses, with COVID, with trying to hold onto their house. Viewers care about the Conners, now more than ever.
The other example of how to do a re-boot right was One Day at a Time. Legendary Norman Lear, stillin the game at 98, returned with the series but it was a whole new cast and a very today spin: a blended, multi-gender Hispanic family taking the single mom premise into the next century. That it lasted three years spread over two platforms (including Pop-TV) shows how even smart ideas can get lost in a crowded field. Still, if fought through, gained some Emmy attention and did everyone involved proud. All re-boots should be so lucky.
There is room, as well, for partial re-boots. A re-slipper? The West Wing reunited cast members for a re-staged performance of an old script, seen last fall on HBO Max and later Crave. It was re-staged in an imaginative, behind-the-scenes way and also raised awarness for voter registration in the States,
In 2019, HGTV had fun with the original six Brady kids. A Very Brady Renovation, which saw them restore the orginial Brady house, delivered the right amount of nostalgia and catch-up for fans without subjecting viewers to an umpteenth attempt to revive it as a scripted series. Allen and Karn are doing likewise with their current Tool Time spin off the old Home Improvement formula.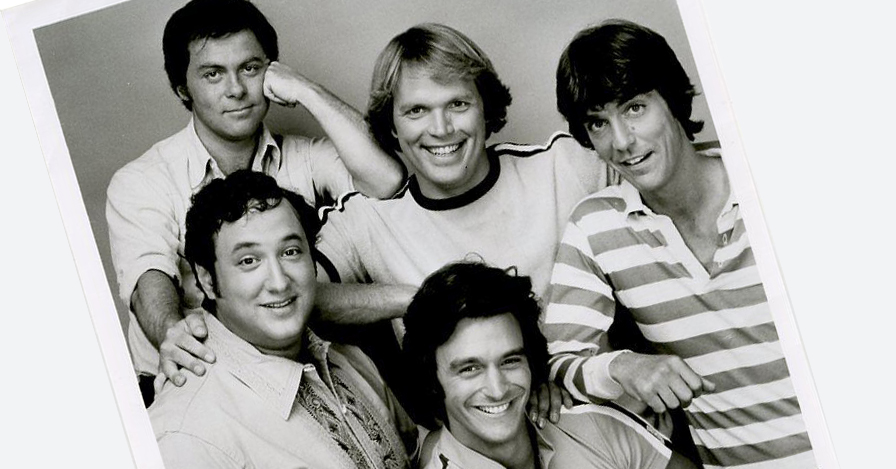 Still, some old shows deserve to stay buried deep within the vaults. I'm talking to you, Whitehorse host Dave White (aka CBC Radio's @YukonRadioDave) — I don't see a revival of The San Pedro Beach Bums anywhere on the horizon.