You may not know it, but the Canadian Screen Awards have been taking place all week. The final gala takes place tonight.
Not on CBC, or CTV or Global but only via streaming, on Academy.ca, YouTube or Twitter. Think Canadina Stream Awards.
It is true that the CSA's have not been a big draw on broadcast in the past but that is not the reason for this shift. as Beth Janson, the Chief Executive Officer of the Academy of Canadian Cinema & Television told me this week, the Academy's deal is with CBC and, as COVID restrictions finally ease, they fully expect to be back on broadcast in 2022.
Yet, in many ways, who knows. All anyone has read this year is that award show ratings have fallen off a cliff. The Oscars went from 23 million American viewers to 10 million year-to-year. The Golden Globes suffered similar viewership losses. The Junos and other award shows have been postponed and shifted.
Part of that fall off was because fewer viewers had seen the truncated field of films being nominated through a pandemic where theatres were, for the most part, shut down. The CSA's, on the other hand, might not have been so hammered, at least on the TV side, given that many of the awards will be going to Schitt's Creek or Kim's Convenience — two shows everyone has heard of because one has set records for recognition while the other was prematurely canceled.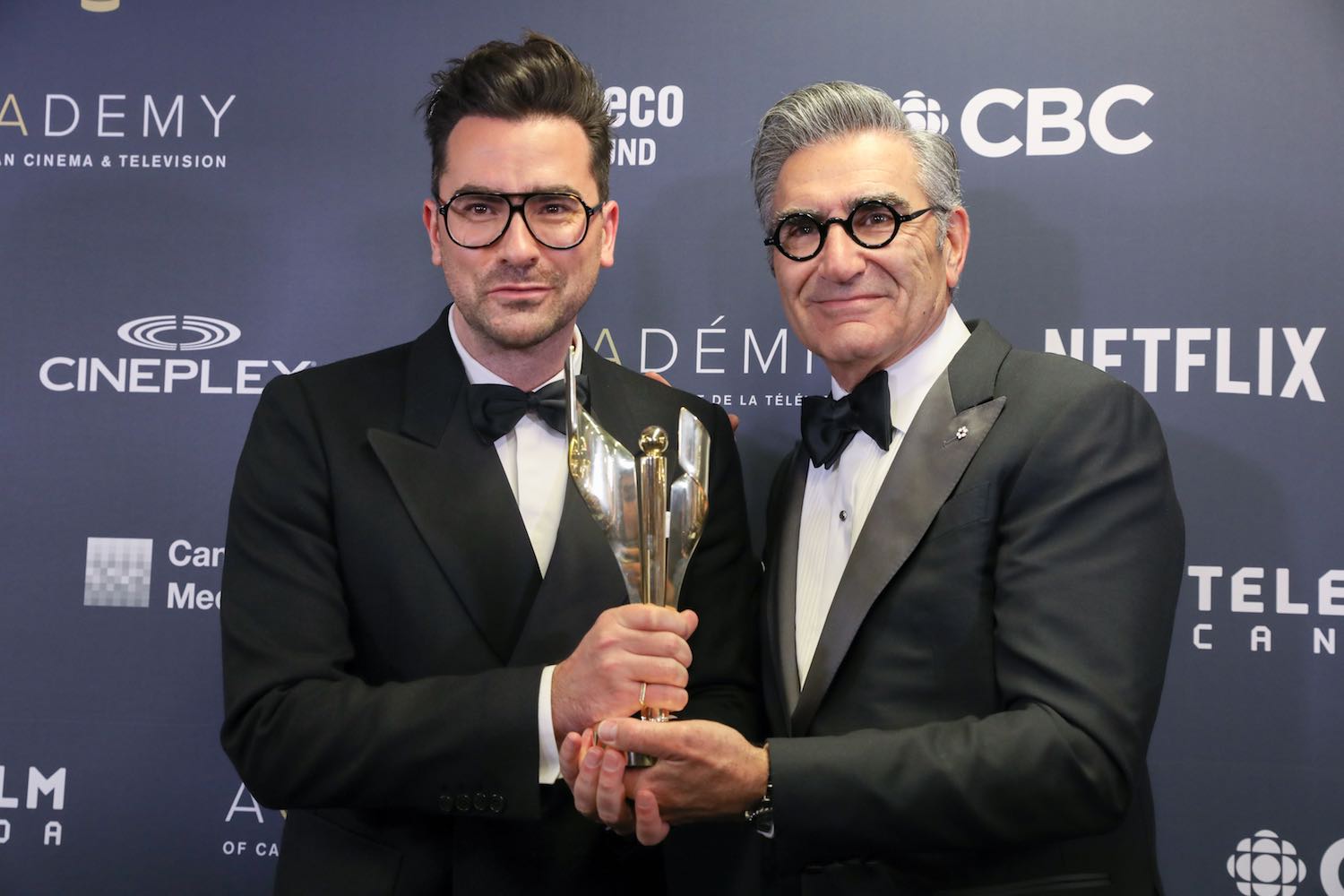 In a hold over from last year, where the CSAs were also virtual, a number of 2020 special award winners are being celebrated this week, including Dan Levy. The Schitt's Creek co-creator, executive producer, star and director hardly needs more statues, but, as Janson says, had the CSA's gone ahead last year as planned, his special award recognizing a breakthrough artist would have been seen as clairvoyant.
"We do a good job of spotting great talent even before the world is noticing," says Janson.
This year, as it was last year, all of the winners will receive their awards by courier. Janson says drivers are standing by in Toronto and Montreal with trunk loads of the ice scraper-shaped CSA's, ready to be sanitized and delivered.
"Last year, the guy we hired to do this said it was the best job he had all year," she said.
More of a challenge, however, will be delivering the Thursday final gala to viewers at home. Janson admits the broadcast audience has been dwindling even before COVID struck.
"My thinking was that we could keep programming to this audience—even though it is shrinking and aging —or figure out a way to reach a different audience."
That's not just Janson or the Canadian Academy's challenge. For years, the Emmy Awards, always carried by a US broadcaster, have amounted to a three-hour infomercial for streaming competitors such as Netflix, Amazon Prime Video or, now, Disney+. Janson doesn't see awards shows migrating to Netflix yet, however. Streaming services aren't really set up for the immediacy of award shows, which, in any event, are more about celebrating "our best selves and our industry regardless of who is winning."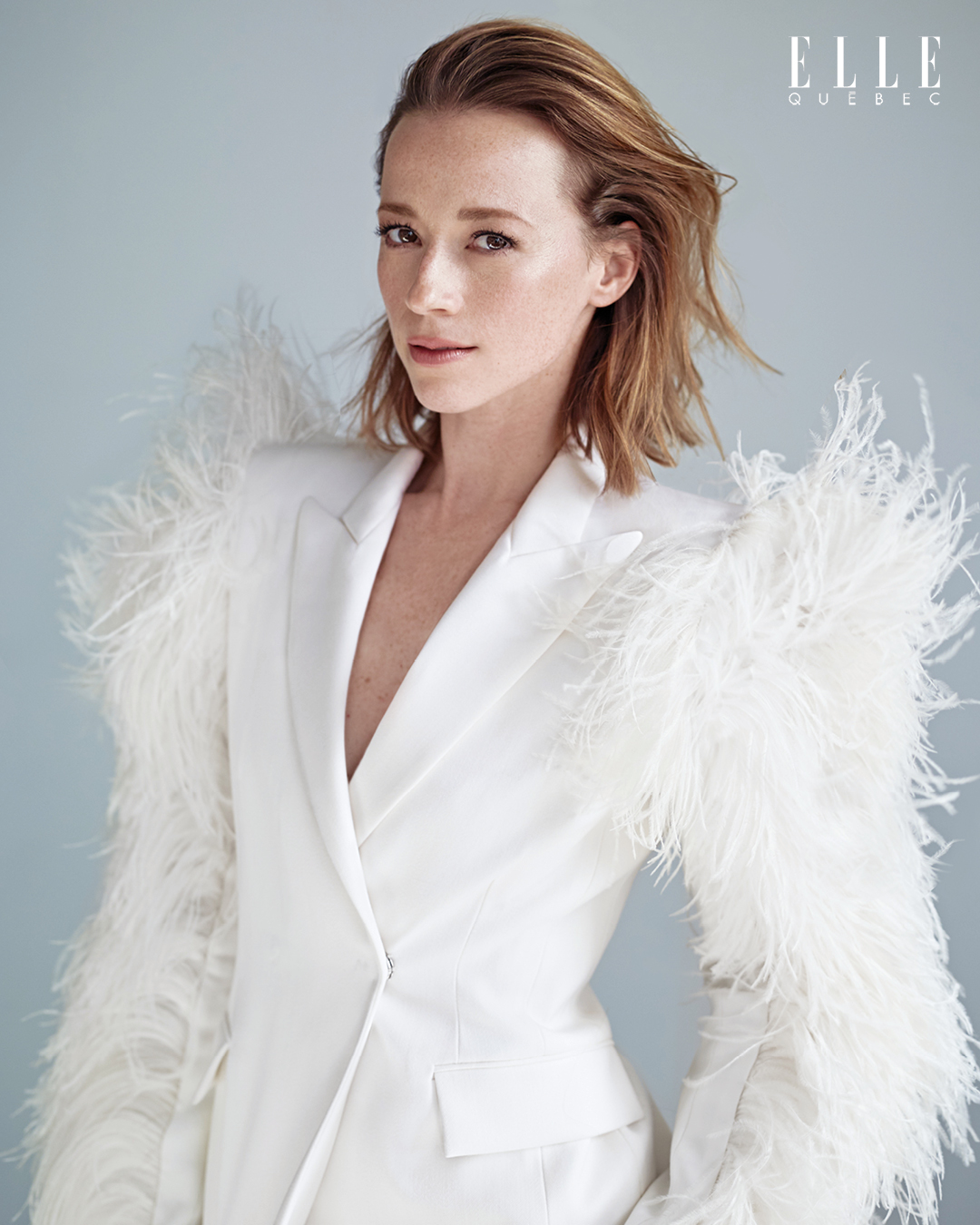 Still, the award show wheel does seem in need of re-invention. One step: get away from the traditional host approach of, as Janson describes it, " a guy in a tux poking fun at celebrities." Thursday night's gala will feature Karine Vanasse from Cardinal and Stephan James ("Race," "If Beale Street Could Talk"), who will narrate a virtual awards gala presented in more of a documentary style. Both performers straddle the film and TV worlds with Vanasse also an apt choice for her major credits in Canada's French and English solitudes.
It's an experiment, this digital only approach, Janson acknowledges. She thinks, however, that "COVID has pushed even 65-year-old audiences to get more tech savvy. Even traditional broadcasters are directing viewers more and more towards finding content on aps.
It's a disruptive, unsettling time for viewers of any age. "My daughters see an ad for The Masked Singer," says Janson, "and they're so confused. "How do we watch that? Is it Disney or Netflix?"
Janson's past credits include years of working on American film and TV festivals at Newport and Tribeca. She sees Canadian content, and the CSA Awards in particular, as suffering from "a branding issue and a misunderstanding of the best way to meet the audience in this era. That's the challenge that drew me to come back to Canada."
A 14-month quarantine, however, derailing two CSA Awards, was the monkey wrench no one saw coming. "We made the decision not to try and do live and in-person," she says. "It's not a situation anyone wants to be in — having to chose between your work and public health."
The 2021 CSA experiment, therefore, will play out on-line Thursday starting at 8 p.m. ET at Academy.ca, YouTube and Twitter.
"It has been a very interesting challenge to produce this show in quaranteen," says Janson. "I'm really proud of the way the team pulled together and got these shows out the door."