The return of Canada's Got Talent, six hours of Dick Wolf drama imports and the launch of Bachelor in Paradise Canada were all among the headlines at Tuesday's Rogers Sports and Media virtual Upfront presentation to advertisers.
This is a busy week in Canadian television. I had to interrupt my screening of the Rogers Sports and Media virtual Upfront in order to retrieve the front door delivery of Corus's pre-upfront snack pack package. (Corus's upfront is Wednesday.)
Rogers' upfront reel was lively and upbeat and why not? As they declare, Citytv was the only Canadian broadcast network to grow audience share year-to-year.
They did it with a meat and potatoes approach they're doubling down on again for 2021-22: by offering plenty of the two remaining tentpoles of broadcast network television. They are a reality one-two of big-money talent shows plus proven romance competitions balanced with plenty of hour-long crime and responder dramas — mainly produced by American TV legend Dick Wolf.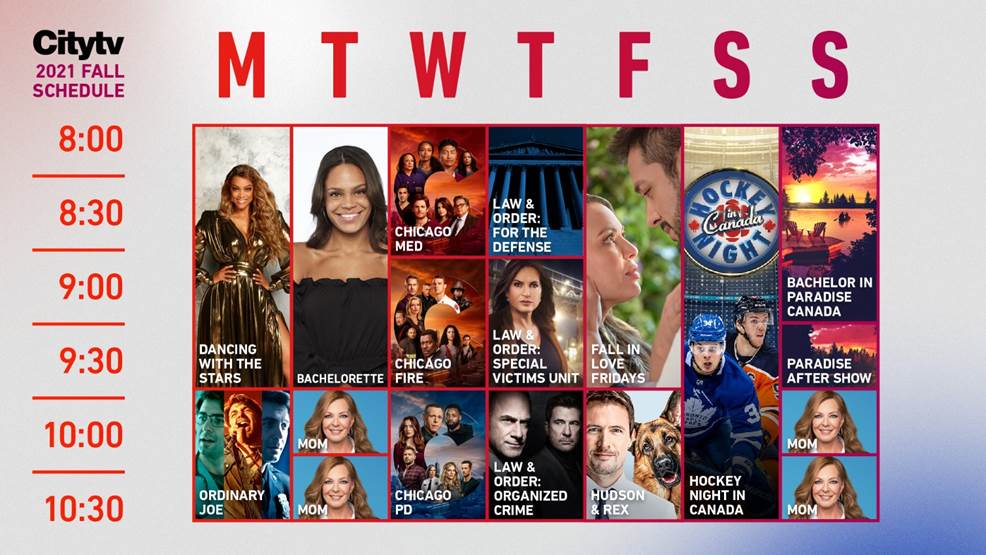 If you glance at Citytv's schedule for this fall there are really no glaring holes on it. The third and final tentpole in broadcast TV today is sports and Hockey Night in Canada fill's Rogers' and Citytv's Saturdays in prime, as well as all their hours on Sportsnet. Yes, four half-hours of a canceled sitcom import — Mom — still occupy free spots on Tuesdays and Sundays past 10 p.m. on Citytv, but three other late-prime hours have been bolstered with import upgrades.
On Monday night's City will have Ordinary Joe. Billed as a "heartfelt, life-affirming drama," (translation: post-COVID catnip), the NBC series follows this fella named Joe Kimbreau who faces a big decision at his college graduation. Three parallel stories diverge from that night, showing how the road not traveled might have turned out.
Wednesday at 10 p.m., Chicago PD will conclude Wolf's Chicago trio — all big hits for Citytv last season in Canada. The new Law & Order: Organized Crime caps off an L&O sweep on Thursdays (made possible thanks to the pick up of aging Special Victims Unit off the CTV schedule). It's all designed to help those not already streaming their brains out over on Disney+ or Netflix (i.e. "older viewers") binge L&O or Chicago shows without ever leaving their couch or entering the 21st century.
As for Canada's Got Talent, well, they tried it before and it only lasted one instantly forgettable season. Martin Short, opera singer Measha Brueggergosman and composer Stephan Moccio were the judges in 2012, with Dina Pugliese as host. There was no word as to who might host or judge the new version, although new Breakfast Television co-host Sid Seixeiro tried to dance a bit on the Upfront reel.
The upbeat video also featured Simon Cowell gushing about all the talented contestants coming out of Canada who have appeared on America's Got Talent. Why don't we have our own version already, he asked on cue. "We were really pushing for this," declared Cowell.
The time may be right for it. Back in 2012, the Canadian broadcast scene was killer competitive and expectations of cracking a million viewers a night probably set the bar (and ad rates) too high. Now re-boots of once-dominant shows such as American Idol get renewed with a fraction of their former audience. Plus America's Got Talent, summer after summer, is a monster hit on Citytv.
One significant change of note: this new version of Canada's Got Talent will be produced by McGillivrey Entertaiment Media, not ubiquitous Insight Productions who were on board back in 2012. Nine episodes are ordered and the series is set to shoot in Niagara Falls in September with an early 2022 launch.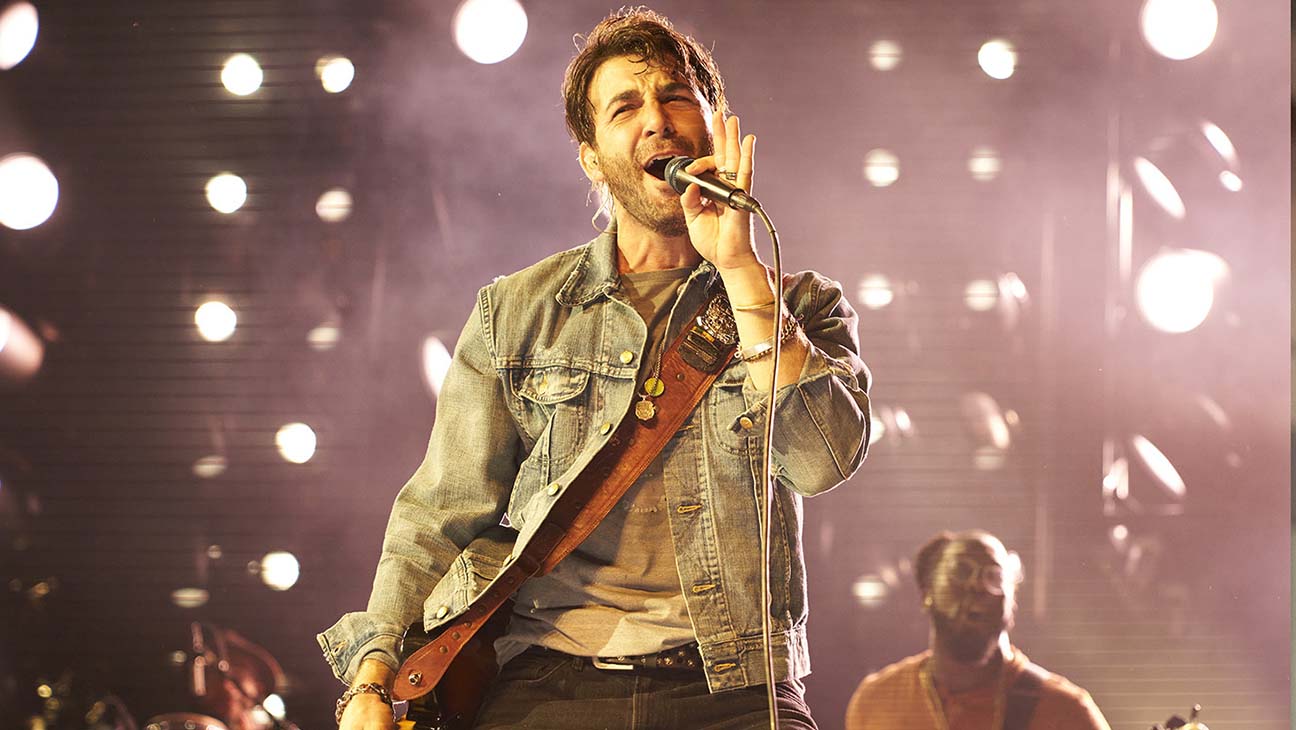 The announcement of a new Bachelor in Paradice Canada series promped Seixeiro to ask Upfront video cohost Devo Brown, "how many more roses must die before people find love and happiness?" It's an excellent question but many, many more by the looks of it.
The series will air this fall and be hosted by Jesse Jones, alongside Bachelor alumni Kevin Wendt as bartender. Familiar faces from the U.S. and Canadian Bachelor franchises will also be featured,
That series will be followed by The Bachelor After Show, hosted by KiSS 92.5's Deepa Prashad and Daryn Jones who will dish on the whole creepy Bachelor universe.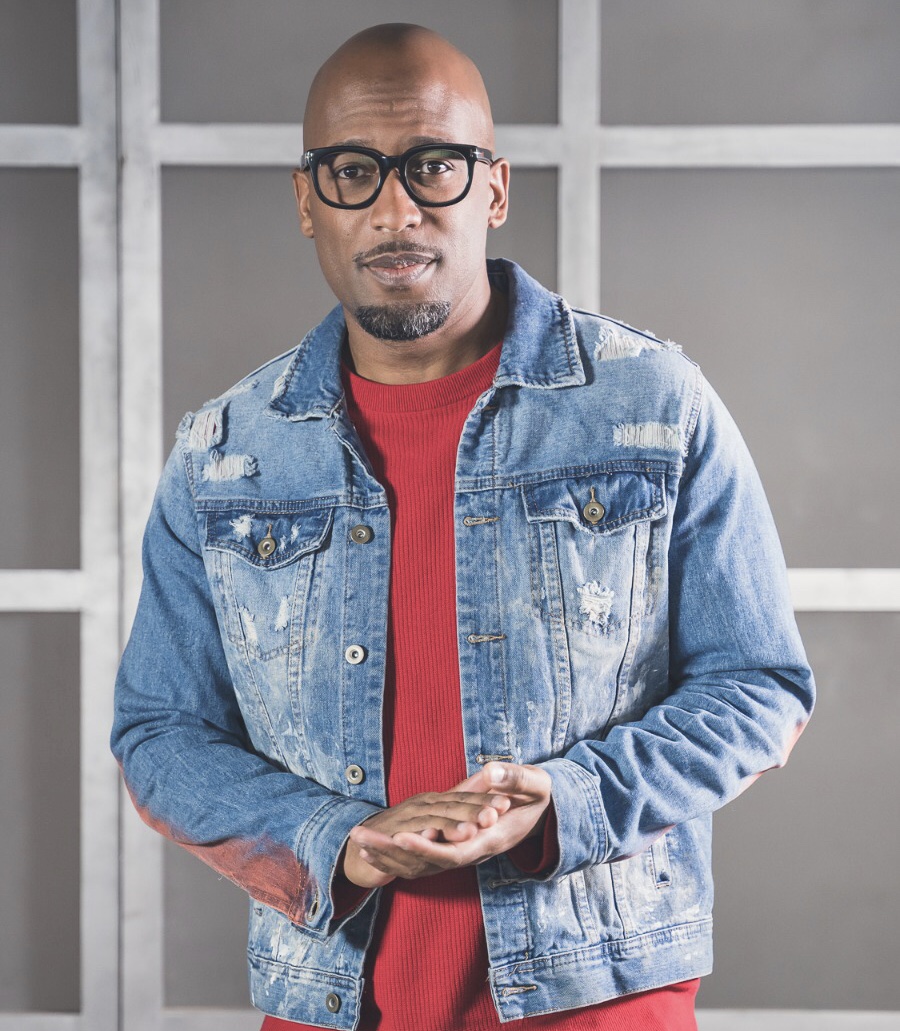 In terms of scripted originals, well, thank God for Hudson & Rex. Diesel and the gang are already back in St. John's, Nfld., working on a fourth season. In tandem with that series, Rogers announced a new BIPOC initiative to help a more diverse generation of Canadians become TV writers and creators. They'll be on-location with Hudson & Rex as part of a mentorship program. It's all part of the "We Only Program One Scripted Series on our Main Network" Canadian job incentive program. (Yes, okay, Rogers also ordered another chapter of Blood and Water over on OMNI.)
To be fairer, as man in black and media president Jordan Banks said off the top of the video, Rogers has just hired 150 new employees, pretty heartening in an industry that took a big ad hit during the pandemic. The new team represent many diversity hires and are expected to keep the focus on sports as well as to make decisions based on data. Jordan, by the way, should be on Rogers' The Shopping Channel, he's a born pitchman.
Rogers' virtual Upfront video also offered a glimpse of a brand new, virtual sports broadcast centre, built to allow advertisers to tart things up with an endless array of virtual sponsorship messages. There was no mention of the Leafs hasty exit to this year's Stanley Cup contest but much ado was made about the hot-hitting young Blue Jays. The audience for Jay's games, we are told, has shot up 49 per cent since 2019.
One other curious tidbit: Alfredo Tan, Rogers' new SVP Strategy, Data and Products, teased a possible betting tie-in aimed at advertisers on Tuesday. Want to place your message on an interactive app asking how many Oiler goals will be scored in a game? It's all part of the culture of experimentation Jordan kept mentioning — and you can bet on it happening soon, Canada.