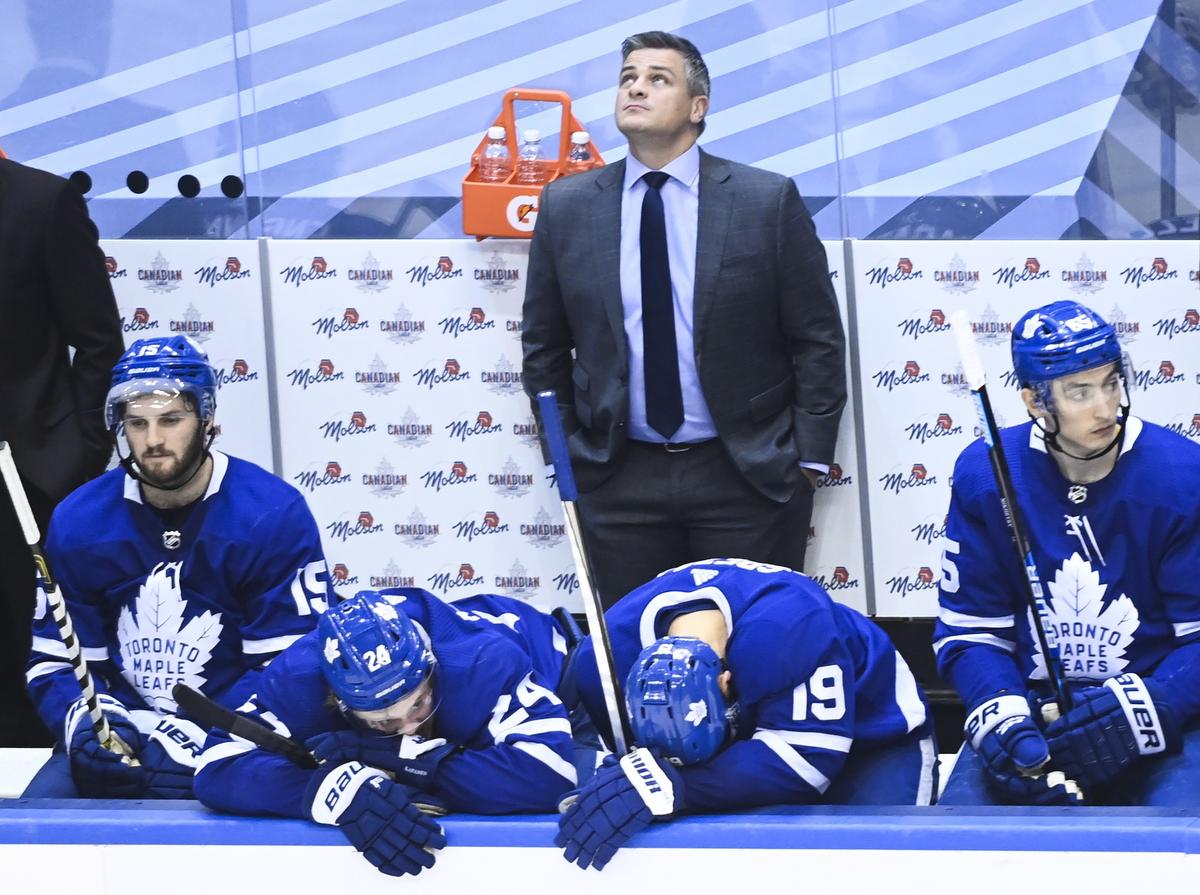 Are you a fan of disaster films? Then you might like All or Nothing: Toronto Maple Leafs, a five-part docuseries streaming now on Amazon Prime Video.
This project, produced by Toronto's Cream Productions (the same folks behind CNN's recent sitcom and late night docuseries) may eventually grow in stature. Say in 50 years, like how Peter Jackson's about-to-be-released Get Back series is said to put a new, happy spin on The Beatles' 1970 documentary "Let it Be."
If you are a long-suffering Leafs fan, however, the open wound from last springs' jaw-dropping, round one playoff collapse is still the second reason for months of isolation and dispair.
The series looks at the Leafs' entire NHL season just past, so there are highs and lows. The team finished first in a makeshift Northern division, the team's first divisional title in 21 years. It is interesting, therefore, to revisit that shortened schedule and be reminded that, along with such highs as Auston Matthews winning the club's first Art Ross scoring title since the '40s, there were also games where the club suffered odd, motivational collapses throughout the season. As well, the much-vaunted offense took several games off, and goaltending seemed a steady issue.
The series, which is crisply narrated by lifelong Leafs' fan Will Arnett, also makes no mention of the collapse of the power play heading into the playoffs. As well, it seems to skate away from pointing a finger at Mitch Marner, the regular-season points leader who all but vanished during the team's ill-fated playoff run.
This is also not a series you want to watch right after bingeing Season Two of Ted Lasso. Somebody should have taped a homemade "Believe" sign of the wall of the Leafs' dressing room. The team's inner sanctum generally comes across as a place of horror and tension.
Coach Sheldon Keefe especially compares badly to agent of hope Ted Lasso. In the first place, Keefe drops more F-bombs than N.W.A. I get that this is a pro-sports locker room and other potty-mouthed coaches have been profiled in TV docs before but, for me anyway, Keefe's rat-tat-tat F-bomb attack undermines a lot of attempted inspiration.
The series does seem to allow viewers into moments most teams would not care to share with a camera crew. The up-and-down tenure of NHL journeyman Jim Vesey showed how he slid onto the fourth line in the eyes of coach Keefe and, ultimately, General manager Kyle Dubas, who eventually put him on waivers.
The most revealing moments, however, seemed to deal with the Leafs' trade deadline acquasition of Nick Foligno. We see Dubas pacing through phone calls and eventually surrendering a first round pick to get Foligno. The 33-year-old player emerges as a leader in the dressing room, and punched out the guy who put captain John Tavares out of the playoffs on the ice. It was fun to see his dad, former Leaf leaper Mike Foligno, root his son on from home alongside fellow former teammate Wendel Clark.
What happens next, however, pulls the rug out from under all that good will. Foligno hardly played during his brief Leafs stint due to injury and, after the first round collapse, bolted straight for the hated Boston Bruins. "All or Nothing" indeed.
Dubas getting sweet talked into throwing in a second-rounder at the last minute for Foligno's brief impact just rubs extra salt into this wound.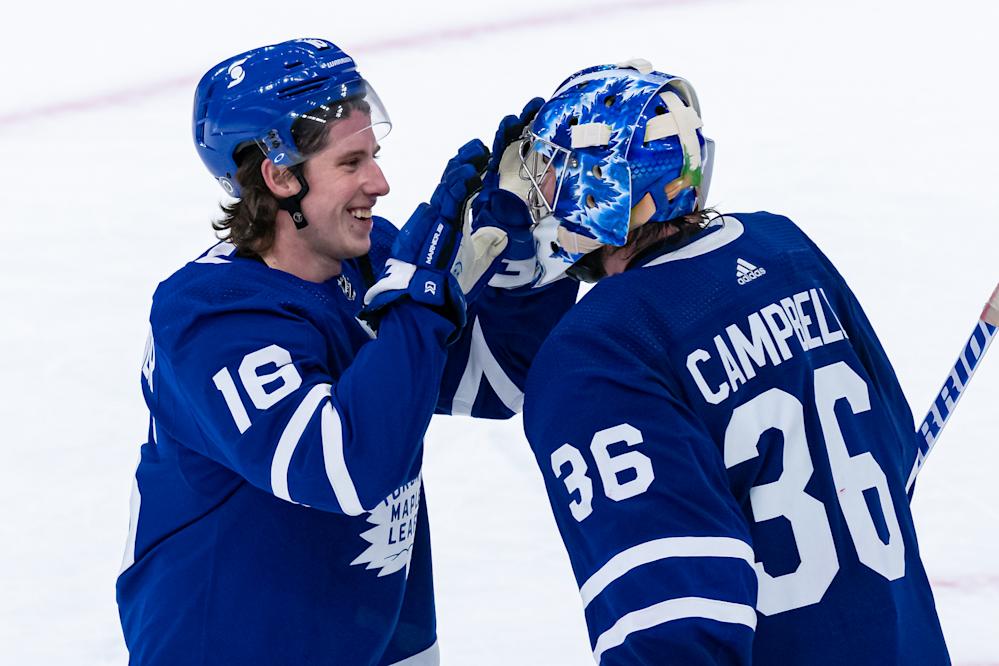 There are some heroes in this series. Back-up goalie Jack Campbell, who emerged as the No. 1 'keeper as he broke club and NHL records for consecutive wins last season, is a sweet, feel good story all the way. He's the Sam Obisaniya of this series, to extend the Ted Lasso thread.
Defensive pair Jake Muzzin and Justin Holl also win points for rare loosey-goosey moments of backyard minigolf highjinks outside the Leafs' pressure dome.
They way it all ends though. Seventeen years-and-0 in first round playoff wins. Fifty-four years without a Cup. Had Amazon focused on the Montreal Canadiens' unexpected playoff run instead, which began at the expense of The Leafs, there would be a lot more All in this All or Nothing. As it stands, you can't help but think that The Leafs should bring in Ted Lasso's shrink Dr. Sharon before the 2021-2022 regular season begins Tuesday.