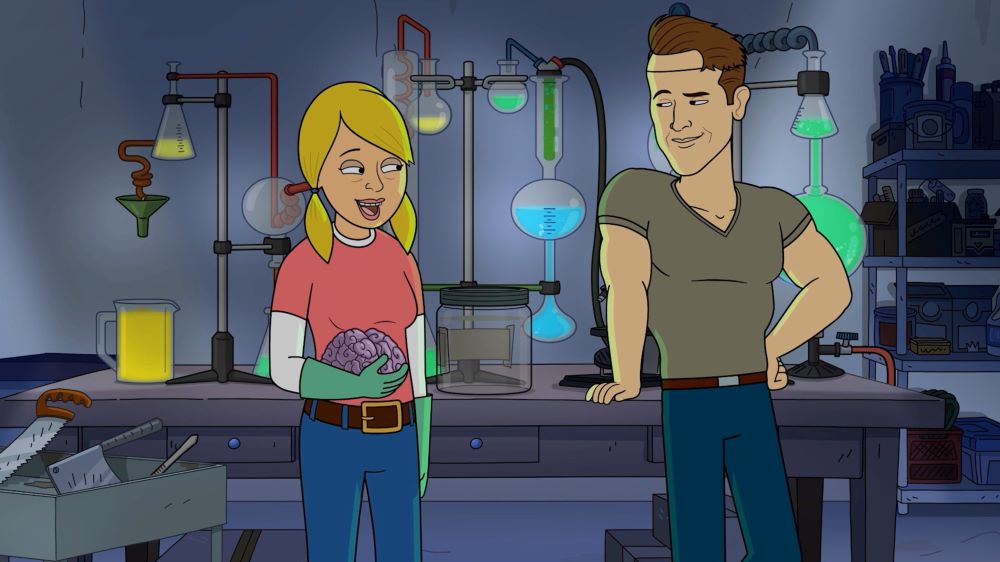 It's not too late to fill up on that finale episode of Corner Gas Animated.
Created by Brent Butt, the series premiered its final half-hour earlier this week on the CTV Comedy Channel but you can still stream it on-demand at CTV.ca or on Crave.
When Butt guested on brioux.tv the podcast earlier this year, he teased that there would be a big name guest star on the final episode and there was: Ryan Reynolds. He joined Mark McKinney, Kim Coates, Simu Liu, Rick Mercer, and former Barenaked Ladies frontman Steven Page as a guest voice in Season Four.
The finale, which ses Lacey's diner The Ruby burn down, brought an end to one of the rare sitcom success stories in Canadian television. The saga was set in small town Saskatchewan and took place largely at a gas station and the diner. There was never "a lot goin' on," as the theme song suggested. Yet, as executive producer Virginia Thompson noted this week on Facebook, it spanned "18 years, 107 sitcom episodes, followed by a movie, followed by 4 seasons of animated."
Shutting it down after four seasons seemed surprising to me as it was still a very popular draw on CTV Comedy. During the peak months of the COVID-19 pandemic, animated shows were less interrupted than live action productions as much of the work or writing, casting, recording and animating could go on as usual in isolation. A fifth season order for a known and successful Canadian brand and franchise would have seemed like a safe bet.
A regime change at CTV in terms of programming executives probably didn't help. Butt stressed, however, that he was very grateful for the long run he did get with the series at Bell. You can listen to that podcast here.