January is a busy month in broadcast with plenty of new and returning shows, including some homegrown comedies. There are also plenty of big names headlining several streaming projects. It's all there to take your mind off another month locked inside the house. As always, check back often as the calendar page is constantly being updated.
UPDATED Jan. 24.
SAT/JAN 1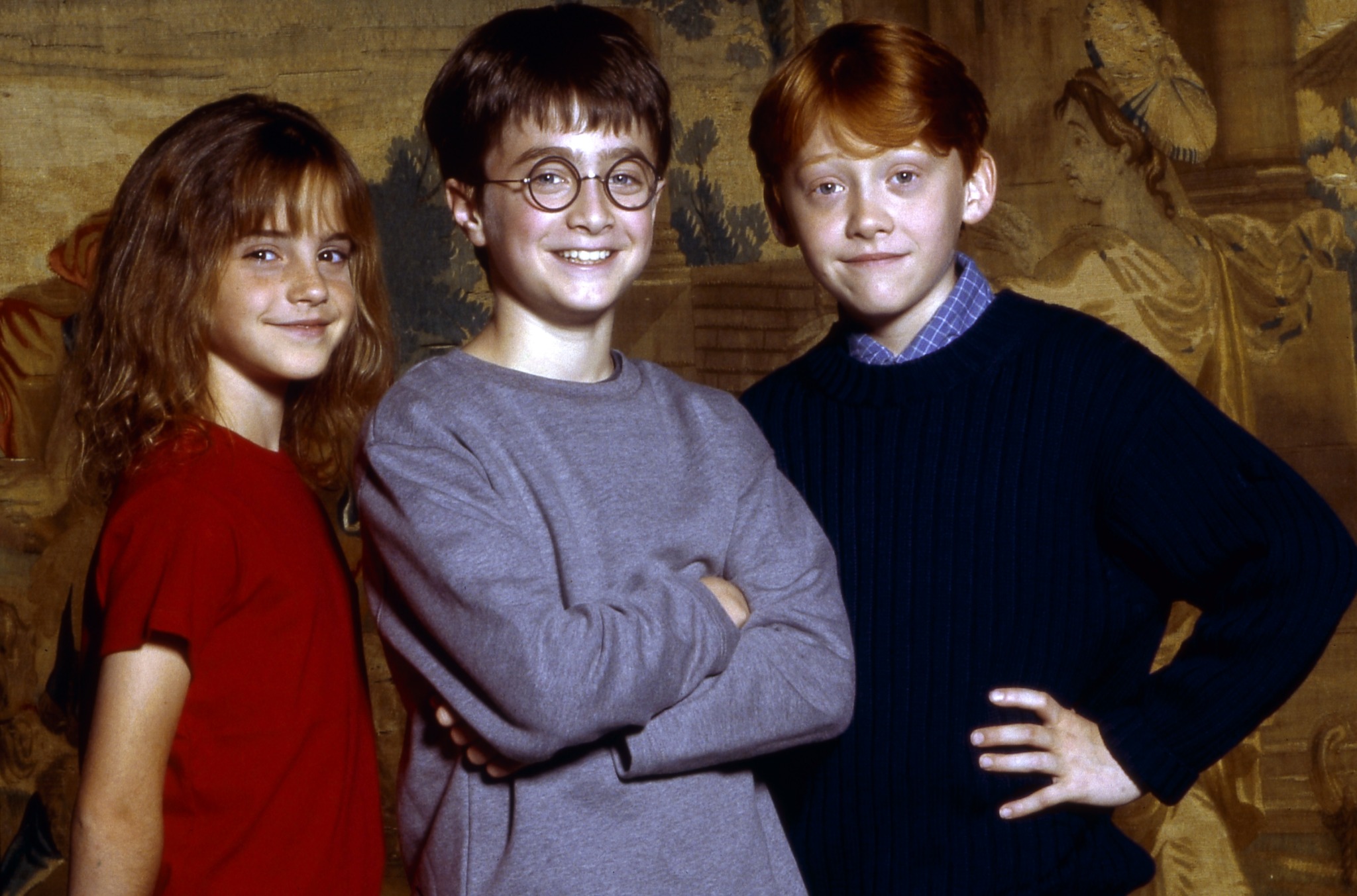 Harry Potter 20th Anniversary: Return to Hogwarts (HBO Max; Crave). Has it really been 20 years since this movie franchise based on the novels first hit the screens? Cast members reuniting for the special include Daniel Radcliffe, Rupert Grint, and Emma Watson, plus Helena Bonham Carter, Gary Oldman, Ralph Fiennes, Tom Felton, Robbie Coltrane, Jason Isaacs, and more.
SUN/JAN. 2
Around the World in 80 Days (PBS). A new version of the Juls Verne novel and '50s movie starring David Tennant as Phileas Fogg. Once again it taks at least 80 days to get through all the quarantines, safety precautions and other measures at every border. A second season has already been ordered so maybe it takes more than 90 days.
Next Level Chef (Fox). This latest cooking competition series from kitchen hothead Gordon Ramsay finds competitors having to mix dishes from three different levels on a giant set. Soon they'll be adding aligators and bats, Moves to Wednesdays after the premiere episode.
Midseason return: NCIS: Los Angeles (CBS, Global).
MON/JAN. 3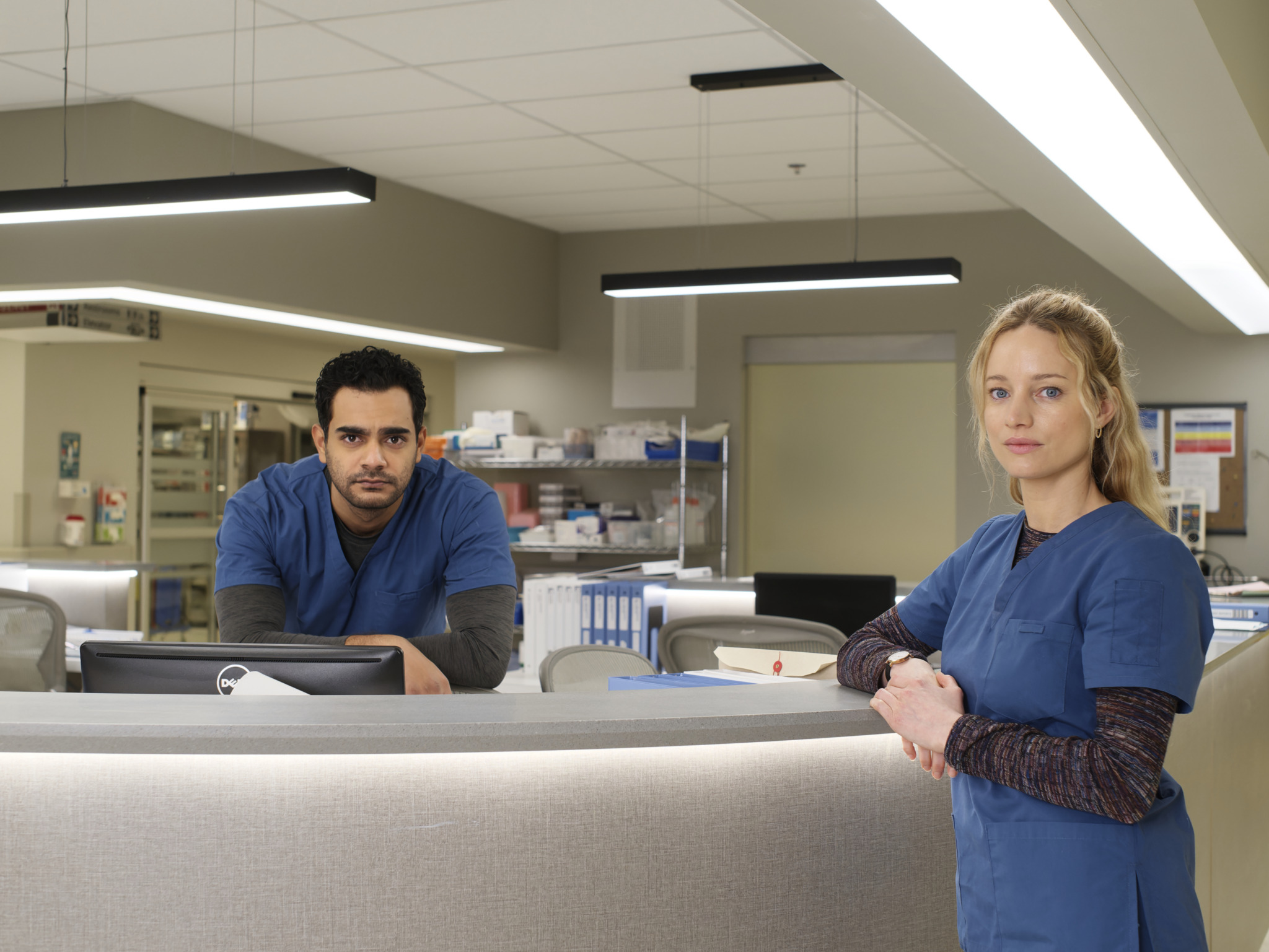 Transplant (CTV). It's been a long wait for the second season of this shot-in-Montreal hospital drama. Hamza Haq returns as Dr. "Bash" Bashir, a Syrian refugee proving himself all over again in a Toronto emrgency ward. With Dr. Jed Bishop suffering a stroke, a new jerk-boss (Gord Rand) has everybody on edge.
The Cleaning Lady (Fox; CTV). An adaptation of an Argentinian series, The Cleaning Lady centers on a doctor (Elodie Yung) who brings her ailing son to the United States to obtain medical treatment. When the system fails her, she is forced into hiding and becomes a cleaning lady for the mob.
Midseason premieres: 9-1-1 (Global), The Bachelor (ABC; Citytv), Bob Hearts Abishola (CBS; CTV), Kenan (NBC), The Neighborhood (CBS; Global), NCIS (CBS; Global), NCIS: Hawai'i (CBS; Global), Ordinary Joe.
TUES/JAN. 4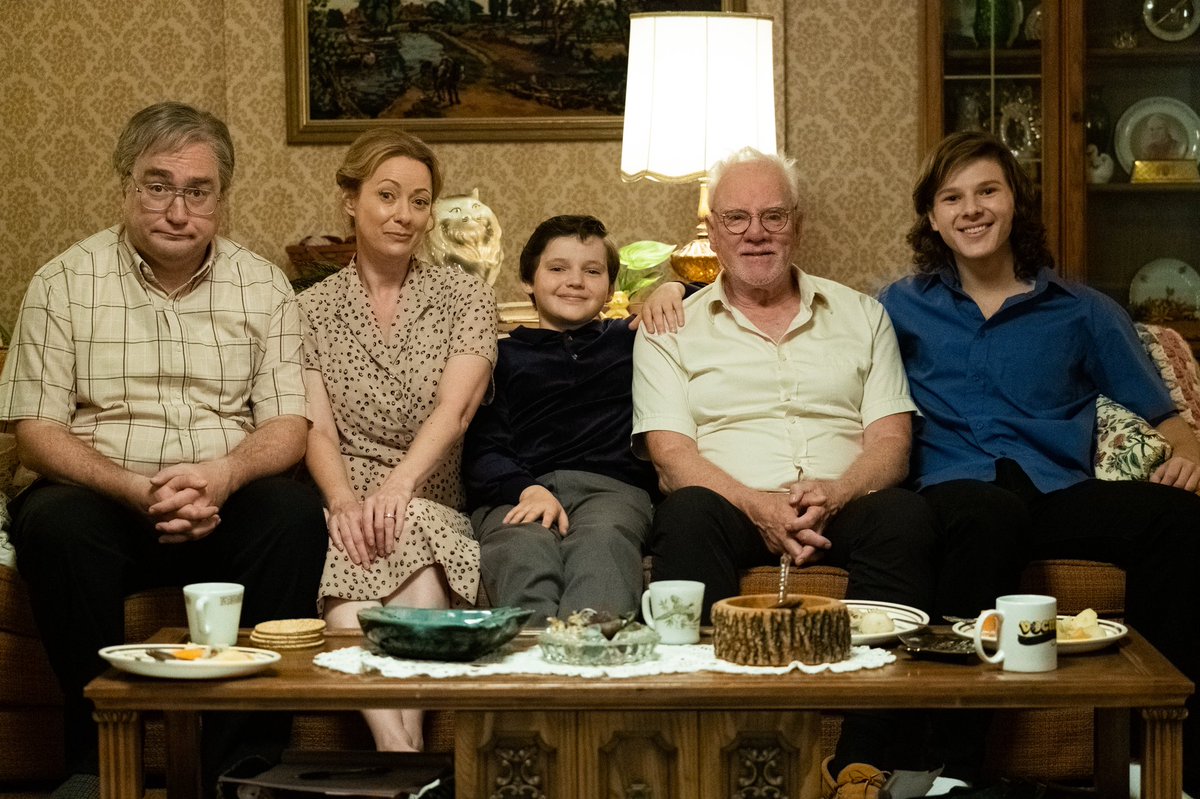 Son of a Critch (CBC). Mark Critch from This Hour Has 22 Minutes wrote a best-selling memoir based on his early years growing up in Newfoundland. That book is now a series, with Critch playing his own father. Benjamin Evan Ainsworth plays Critch as a tyke, with the great Malcolm McDowell playing grandfather "Pops." Co-created by Tim McAuliffe (The Office, Corner Gas).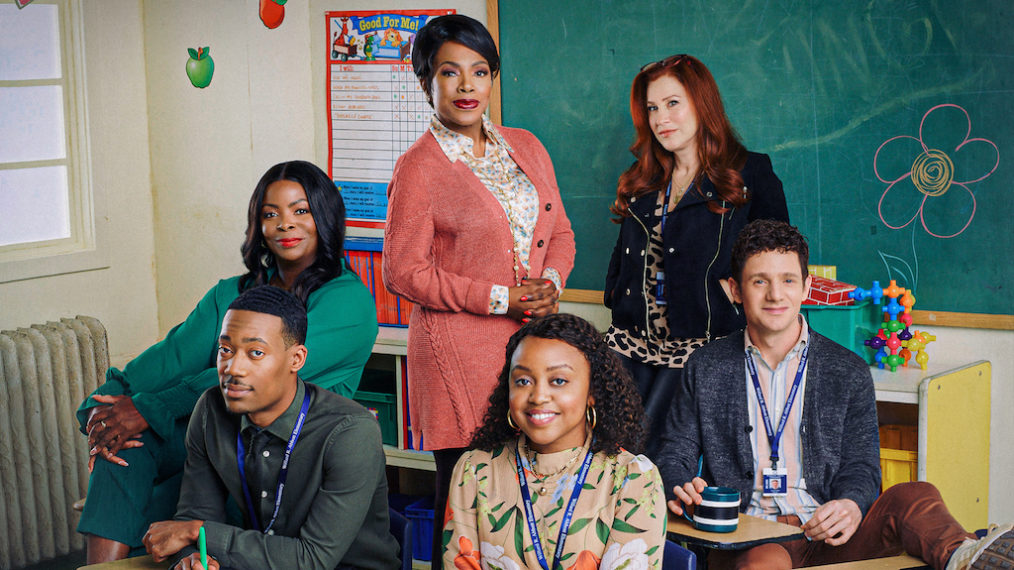 Abbott Elementary (ABC; Global). Not a "lost" series teaming Bud Abbott and Sherlock Holmes. ("Who's our first suspect? I mean what's the man's name?…) Quinta Brunson (A Black Lady Sketch Show) created and stars in this workplace comedy set in a Philadelphia public school. Lisa Ann Walter, Sheryl Le Ralph also star. A sneak peek episode premiered in December.
American Auto (NBC). Nothing says laughter like a sitcom set in Detroit at a struggling auto manufacturing company. It may help that it stars Ana Gasteyer, Jon Barinholtz, Harriet Dyer, Humphrey Ker, Michael B. Washington, Tye White and X Mayo. From the people behind Superstore.
Grand Crew (NBC). Nothing to do with auto racing. This is about a group of friends who hang out at a Los Angeles wine bar. Nicole Byer, Carl Tart, Echo Kellum, Justin Cunningham, Aaron Jennings, and Grasie Mercedes star. From two of the writers behind Brooklyn Nine-Nine and Insecure.
Judge Steve Harvey (ABC; CTV). The Family Feud host moonlights as a funny Judge Judy. Briefs will be dropped!
Midseason premieres: Workin' Moms (CBC), black-ish (ABC), FBI, FBI: International, FBI: Most Wanted (NBC; Global), New Amsterdam (Fox; Global), This Is Us (NBC; CTV).
WED/JAN 5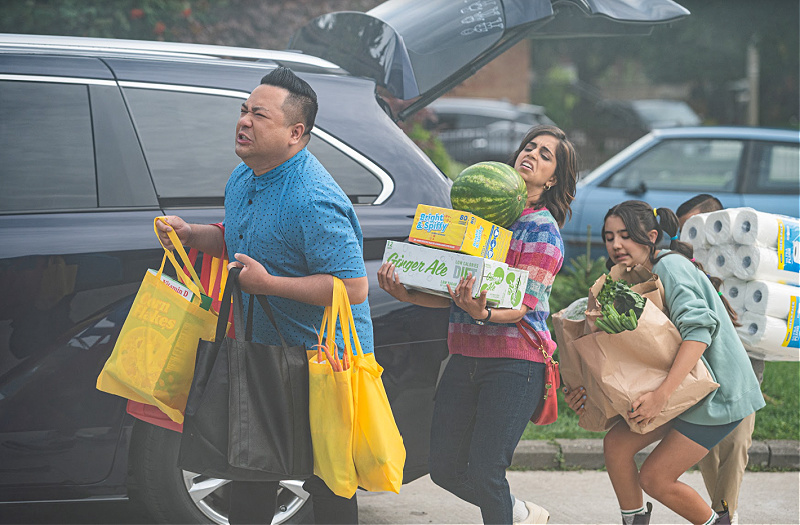 Run the Burbs (CBC). Kim's Convenience costar Andrew Phung (Kimchee) returns here as a suburban, stay-at-home dad with two children. Rakhee Morzaria plays his breadwinner wife, with Aurora Brown (Baroness von Sketch Show) and Candy Palmater in support.
Good Sam (CBS; Global). Oh good, another medical show. Sophia Bush stars as an MD who takes over as chief of surgery after her doctor daddy (Jason Isaacs) falls into a coma — except he wakes up and wants to be the boss of her again. Wendy Crewson is among the other leads.
Midseason premieres: Still Standing (CBC), Pretty Hard Cases (CBC), The Amazing Race (CBS; CTV), Chicago Fire, Chicago Med, Chicago PD (NBC; Citytv), The Conners (ABC; CTV), The Goldbergs (ABC), I Can See Your Voice (Fox).
THURS JAN. 6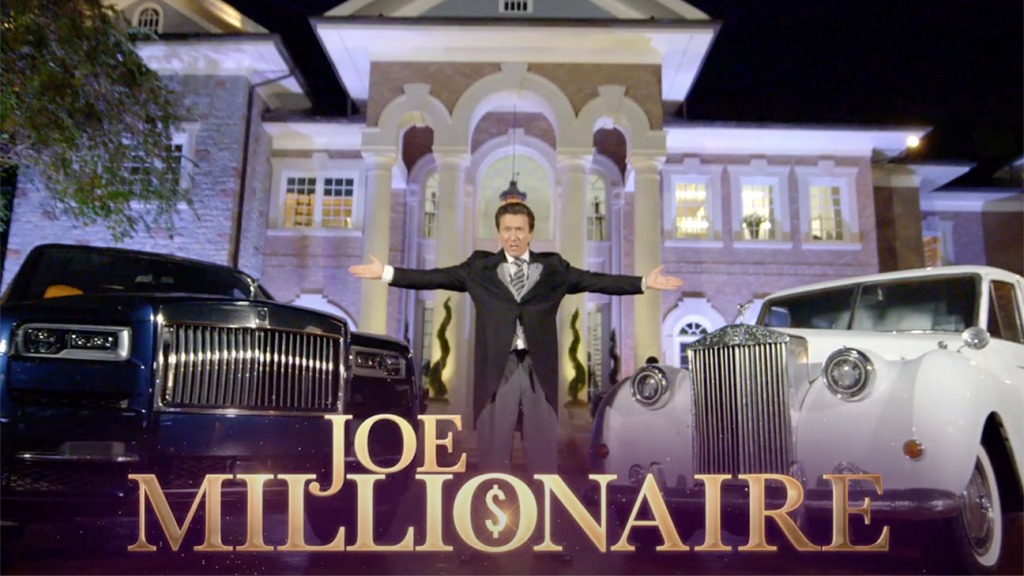 Joe Millionaire: For Richer or for Poorer (Fox). He's baaack. Yes, another stupid reality show from nearly 20 years resurfaces like sewage from a backed-up I.P. sewer. This time, two dude who claim to be rich date a gaggle of fame-starved women. One of them turns out to be a broke-ass bum. Let the shaming begin!
Women of the Movement (ABC; Global). A six-episode series recreates the true story of Mamie Till-Mobley (played by Adrienne Warren) who fought for justice after the lynching of her 14-year-old son Emmett Till in 1955. A turning point in the Civil rights movement. Tonya Pinkins, Cedric Joe, Ray Fisher, Glynn Turman, Chris Coy, Carter Jenkins, and Julia McDermott also star. Jay Z and Will Smith are among the producers. Airing over three consecutive Thursdays.
Let the World See (ABC). A documentary companion sries to Women of the Movement (above). All involved hope to grow the overall project into an anthology series covering other Civil Rights milestones.
Joe Montana: Cool Under Pressure (Peacock). Now 65, the clutch 49ers quarterback who won four Super Bowls gets the full Michael Jordan in this six-part docuseries from NFL Films.
Midseason premieres: Coroner (CBC), B Positive (CBS; CTV), Bull (CBS, Citytv), Law & Order: Organized Crime (NBC), Law & Order: SVU (NBC), Young Sheldon (CBS, CTV).
FRI/JAN. 7
The Tender Bar (Amazon Prime Video). This adaptation of journalist J.R. Moehringer's memoir casts Tye Sheridan as the writer in his youth. Ben Affleck plays the lad's uncle, a bartender who turns the youngster on to reading, with other bar regulars taking an interest in the fatherless boy. Christopher Lloyd plays the crusty family patriarch. Directed by George Clooney.
The Many Saints of Newark (Crave). This HBO prequel movie to The Sopranos finally comes to Canada. Michael Gandolfini, son of the great James Gandolfini, takes on a younger version of his dad's iconic role as Tony Soprano. No pressure kid! Here we learn the backstory on Tony's uncle and mob idol Dickie Moltisanti, played by Alessandro Nivola). Need to catch up on the original series? Crave has all six seasons.
Search Party (HBO Max; Crave). The fifth and final season features Jeff Goldblum, Kathy Griffin, Aparna Nancherla, and John Waters.
Midseason premieres: Blue Bloods (CBS, CTV), Magnum, P.I. (CBS, CTV), Arctic Vets (CBC), RuPaul's Drag Race (Crave).
SAT/JAN 8
Whose Line is it Anyway? (The CW). Yes, it's still on.
SUN/JAN. 9
Pivotting (Fox, CTV). Three women (Eliza Coupe, Ginnifer Goodwin, and Maggie Q) react to the death of a childhood friend. Sounds hilarious, right? I guess grief is expressed in many ways.
The Righteous Gemstones (HBO; Crave). Yes, I forgot about this series too. It has been a while. This is about a wacky family of bible thumpers. Jason Schwartzman, Eric Andre, and Eric Roberts guest during season two. Say Amen!
Midseason premiere: Call Me Kat (Fox, CTV). Euphoria (HBO/Crave).
TUES/JAN. 11
Naomi (The CW; Showcase). Kaci Walfall stars as a Black teenager hooked on superhero comic books who suddenly becomes one. Basded on the DC Comics series, From producers Ava DuVernay and Jill Blankenship.
The Kings of Napa (OWN). This drama about a Black family of winemakers in the Napa Valley stars Ebonée Noel, Rance Nix, Isiah Whitlock Jr., and Karen LeBlanc.
Returning: Dollface (Hulu), Superman & Lois (The CW).
WED/JAN. 12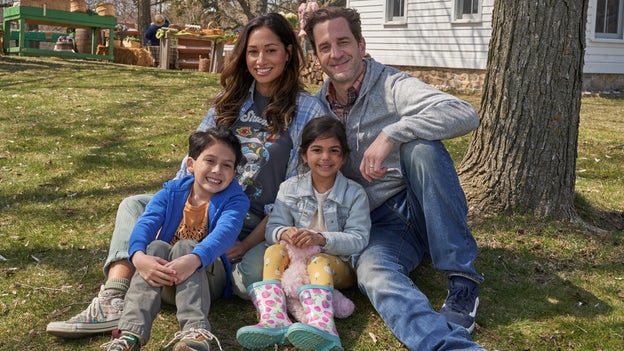 Children Ruin Everything (CTV). Meaghan Rath and Aaron Abrams play Astrid and James, a young couple who make the classic mistake of having children. Not just any kids, holy hellions, raised without rules. In my day, sonny, we'd get a slap on the head and told the next one would be for something. Ennis Esmer is, as always, hilarious in support. Created by Kurt Smeaton (Schitt's Creek).
Returning: Cheer (Netflix), Batwoman, DC's Legends of Tomorrow (The CW).
THURS/JAN. 13
Brazen (Netflix). Grace, a famous mystery writer (Alyssa Milano), is caught up in her own mystery with the murder of her sister, a teacher who apparently had a secret life. A movie adapted from the Nora Roberts book.
Peacemaker (HBO Max). A gritty, eight episode action-adventure comedy spun off from "The Suicide Club." John Cena reprises his role as a trained killer let out of jail to shoot bad guys for the government. Robert Patrick plays his hard-ass dad. Danielle Brooks, Chukwudi Iwuji, Freddie Stroma, and Chris Conrad join Jennifer Holland and Steve Agee in the cast. From director james Gunn.
Wolf Like Me (Peacock). Six episode seies stars Josh Gad and Isla Fisher. Gender-bending rom-com set in Australia.
FRI/JAN. 14
After Life (Netflix). The third and final season of Ricky Gervais' sweet and moving comedy about a grieving widower who, with the help of his dog, might be finally getting what life is really all about. Six precious episodes to binge in one gulp.
Archive 81 (Netflix). Based on the found footage horror podcast. Mamoudou Athie and Dina Shihabi star. Eight episodes.
"Hotel Transylvania: Transformania" (Amazon Prime Video). A third spin-off in this animated vampire series for kids.
The House (Netflix). This stop-motion naimated series for adults looks at three stories about three generations of families whop all lived in the same house. Voices include Miranda Richardson, Helena Bonham-Carter, Will Sharpe, Matthew Goode, Mia Goth, Mark Heap, rapper Dizzee Rascal, and Pulp frontman Jarvis Cocker.
"Ray Donovan: The Movie" (Showtime; Crave). This film picks up where Season 7 left off, with Ray (Liev Schreiber) finally having just about enough of his bad dad Mickey (Jon Voight).
"The Tragedy of MacBeth" (AppleTV+). From writer/director Joel Coen and starring Denzel Washington, Frances McDormand.
SUN/JAN. 16
Skymaster Down (documentary channel). Seventy years after it dissappeared, this documentary tells the mysterious story of the Skymaster plane with 44 passengers that vanished in the Yukon in 1950. It has never been found. It deals with the First Nations population who lived in the area where the plane disappeared and how they were never consulted or asked to joint he search. Written and directed by Andrew Gregg.
Somebody Somewhere (HBO/Crave). This seven-episode dramedy series stars Bridget Everett as a singer who tries to find herself back home in Kansas but then falls in with some new friends and realizes that she's not in Kansas anymore.
TUES/JAN 18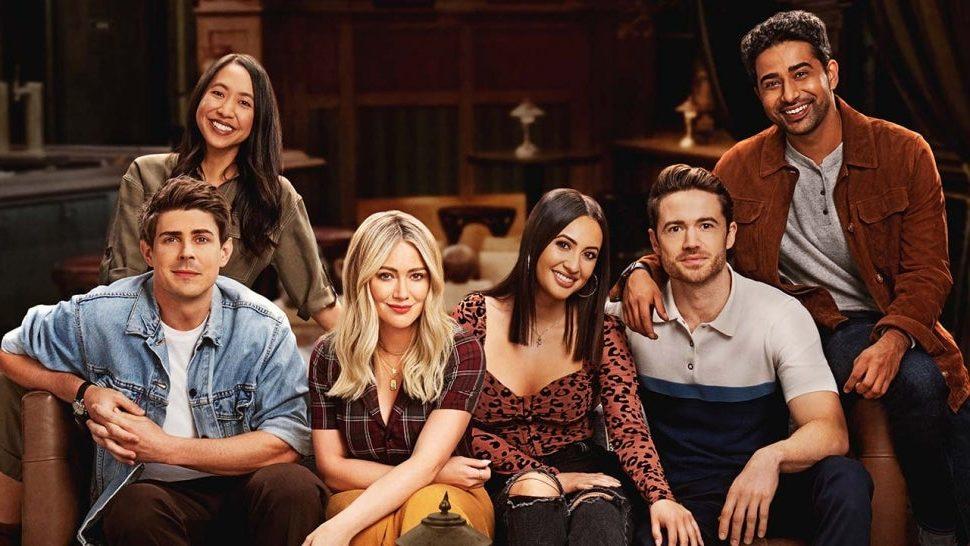 How I Met Your Father (Hulu). How I Met Your Mother ended so stupidly it took years to make this sort of spinoff. Hilary Duff stars here, with Kim Cattrall, who wisely ditched the recent Sex and the City embalming, narrating as Duff's character looking back from the future.
THURS/JAN. 20
La Fortuna (AMC+). This six part series, airing on AMC's streaming service, follows Stannley Tucci and Clarke Peters as they seek to uncover sunken treasure.
Single Drunk Female (Freeform). Sofia Black D'Elia stars as a twentysomething boozer who moves back home with her mother (Ally Sheedy) as she attempts to kick her addictions. From Jenni Konner and Simone Finch.
True Story with Ed and Randall (Peacock). Simple idea: Real stories about everyday people are reenacted by celebrities. Terry Crews, Adam Palley, Rob Riggle, Maz Jobrani, Lauren Ash, Paul Scheer, Fortune Feimster and Terry Bradshaw are among the players.
FRI/JAN. 21
Ozark (Netflix). "No ending is reached by accident." Jason Bateman and the rest of this excellent cast return for a fourth and final season.
Fraggle Rock: Back to the Rock (AppleTV+). The Jim Henson puppet show from the '80s, originally shot in Toronto, gets a 13-episode re-boot.
Munich: The Edge of War (Netflix). Based on the bestseller by Robert Harris. Set in late 1938 as Hitler prepares to invade Czechoslovakia, Britain's Nevile Champerlain (Jeremy Irons) tries to appease and a plot to intervene is hatched. Featuring George MacKay.
MON/JAN 24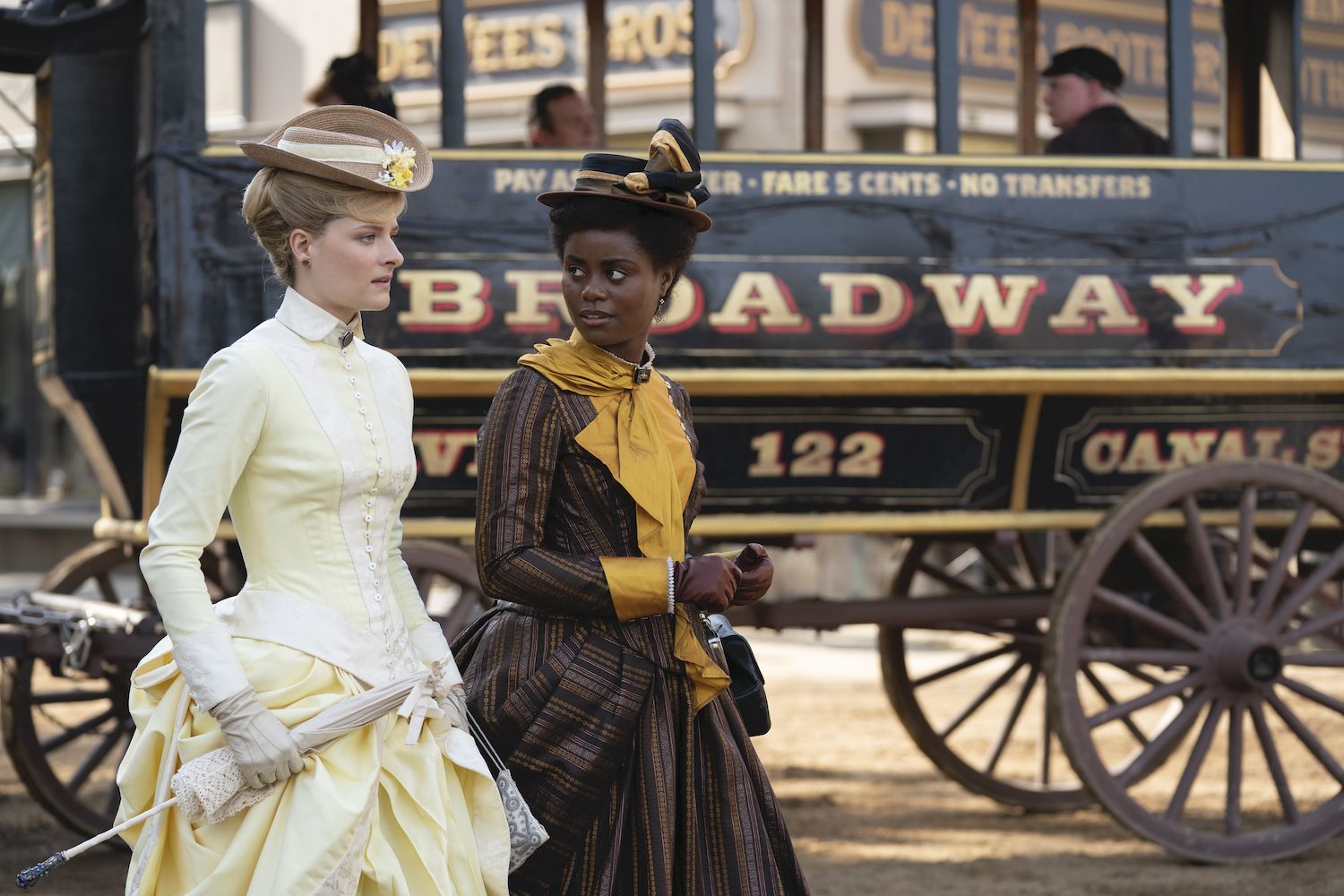 The Gilded Age (HBO). Downton Abbey creator Jullian Fellowes is back with another costume drama, this one set even further back in 1880s America. It focuses on a young woman (played by Louisa Jacobson, Meryl Streep's latest daughter-turned-actress) who moves from a Pennsylvania farm to New York City to live with her wealthy aunts. Cynthia Nixon, Christine Baranski, Morgan Spector, Carrie Coon, Taissa Farmiga, Denée Benton, Jack Gilpin, Simon Jones, Jeanne Tripplehorn, Audra McDonald, Nathan Lane, and Harry Richardson lead a huge ensemble.
Promised Land (ABC). This Latinx soap is set in the heart of California's wine country. John Ortiz, Cecilia Suárez, Augusto Aguilera, Christina Ochoa, Mariel Molino, Tonatiuh, Andres Velez, Katya Martin, Bellamy Young, and Rolando Chusan star.
TUES/JAN. 25
Neymar: The Perfect Chaos (Netflix). This three part soccer doc from director David Charles Rodriquez profiles the Brasilian football star, one of the richest and most famous athletes in the world.
Come Clean (TVO). Drug addictions and Opiod-related deaths have soared during this pandemic. This is an unblinking look at four addicts being treated at Ontario's Westover Treatment Centre.
WED/JAN. 26
Hit-Monkey (Disney+). With help from the ghost of an American assasin, a Japanese snow monkey goes ape, seeking revenge on poachers after his tribe is slaughtered. Featuring the voices of George Takei, Jason Sudeikis and Olivia Munn.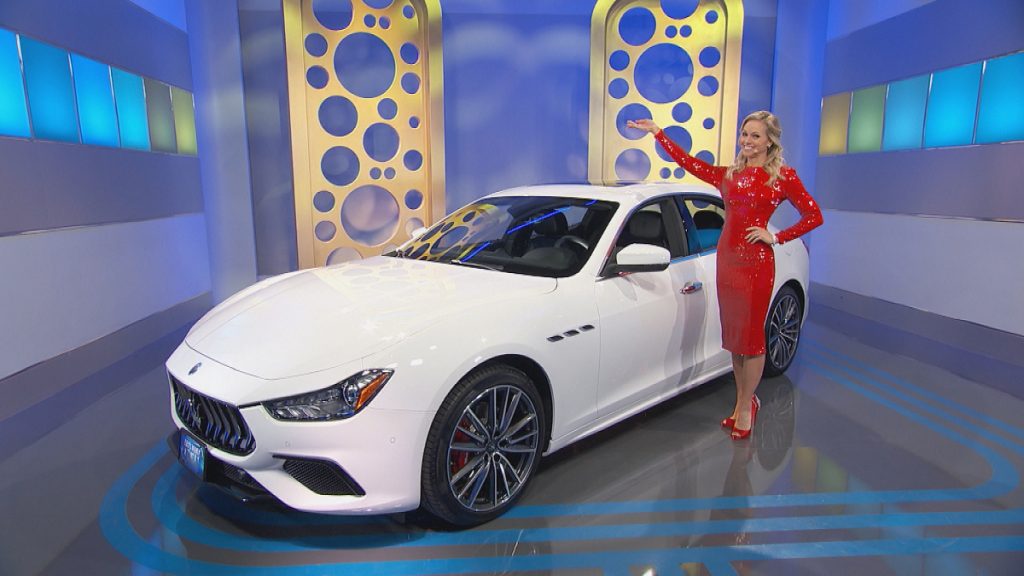 Let's Make a Deal Primetime (CBS). The game show returns to primetime with the biggest prizes in its 58-year history — valued at over three-quarters of a million dollars. Wayne Brady hosts.
American Detective with Joe Kenda (Discovery+). An actual homicide detective, Kenda profiles others across the US who have helped victims find justice.
Astrid and Lilly Save the World (Syfy). Thought Buffy the Vampire Slayer wasn't silly enough? This live-action series is about two high school girls who stumble into a portal filled with man-gobbling monsters.
Returning: Season Two of Resident Alien (Syfy).
FRI/JAN 28
The Afterparty (AppleTV+). If you liked Only Murders in the Building you may want to check this out. It is another murder-mystery comedy, set at a high school reunion, told in flashbacks from various perspectives. Tiffany Haddish, Sam Richardson, Ilana Glazer, Ben Schwartz, Zoë Chao, Dave Franco, Ike Barinholtz, John Early, and Jamie Demetriou make up the ensemble. Produced and directed by Christopher Miller. Eight episodes.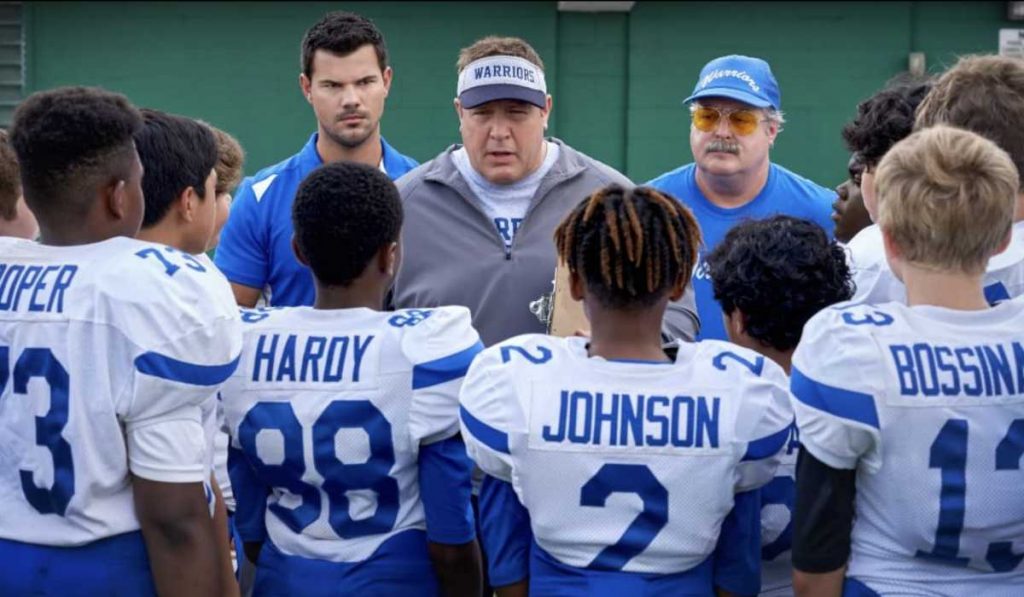 Home Team (Netflix). Is there anything funnier than projectile vomitting? There is plenty of it on display in this sports comedy inspired by an actual event: New Orleans Saints head coach Sean Payton year-long suspension from NFL football. Why was he suspended a decade ago? He was caught rewarding players for hurting opponents. Hilarious, right? Coach spent the year as offensive coordinator of his son's high school football team. Hilarity ensues. Taylor Lautner, Rob Schneider are on the sidelines.
Janet Jackson (Lifetime/A&E). This four-hour, two-part authorized documentary looks at the life of Miss Jackson, Janet if you're nasty. With Mariah Carey, Sam Jackson, Paula Abdul, Whoopi Goldberg, Janelle Monae, Randy Jackson and others.
Muhammad Ali (CBC Gem). In case you missed it last September when it premiered on PBS, CBC Gem is streaming Ken Burns' four part, eight-hour documentary series on "The Greatest." Read more about it here.
SUN/JAN. 30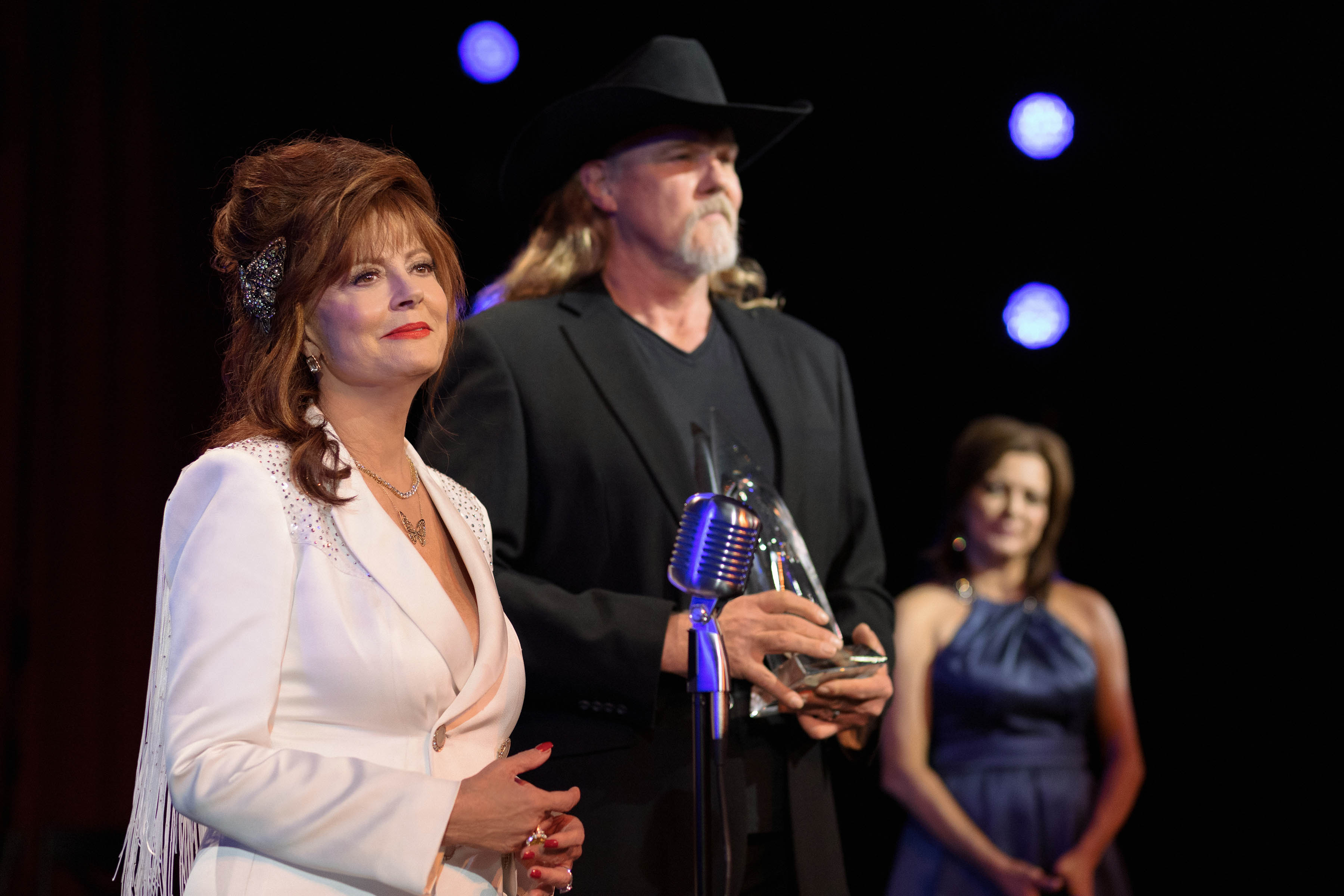 UPDATE: This has been postponed until fall dues to COVID-related production delays.
Monarch (Fox). A big, old fashioned Dallas-like prime time soap. This one is about the Roman family, a multi-generational country music dynasty who may not all be as squeaky clean as their well polished image suggests. Susan Sarandon, Anna Friel, Trace Adkins, Beth Ditto, Joshua Sasse, and Inigo Pascual star. The next episode airs Tuesday Feb. 1st.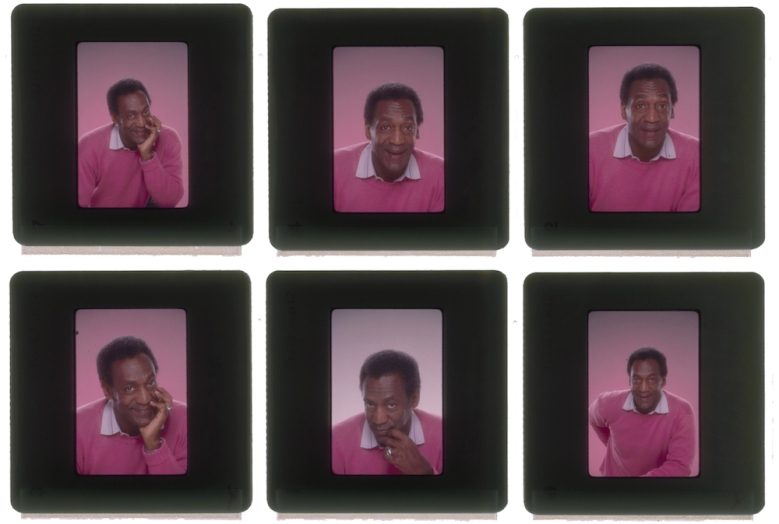 We Need to Talk About Cosby ( Showtime, Crave). W. Kamau Bell tackles the tainted legacy of comedian Bill Cosby, once America's Dad, now they guy who got out of jail on a technicality after being convicted of numerous sexual assault charges.
Love Off the Grid (Discovery+). A new Bachelor-like coupling series except here we have four couples with partners who like modern conveniences being paired up with tree-huggers who don't even have indoor plumbing. Gives new meaning to the term, "elimination round."
MON/JAN. 31
The 64th Annual Grammy Awards (CBS). Hosted by Trevor Noah but who knows if it will be held at the Stepls Center as planned.
MON/JAN. 31
Celebrating Betty White: America's Golden Girl (NBC). Friends and stars pay tribute to the late, great Mary Tyle Moore Show and Golden Girls star.