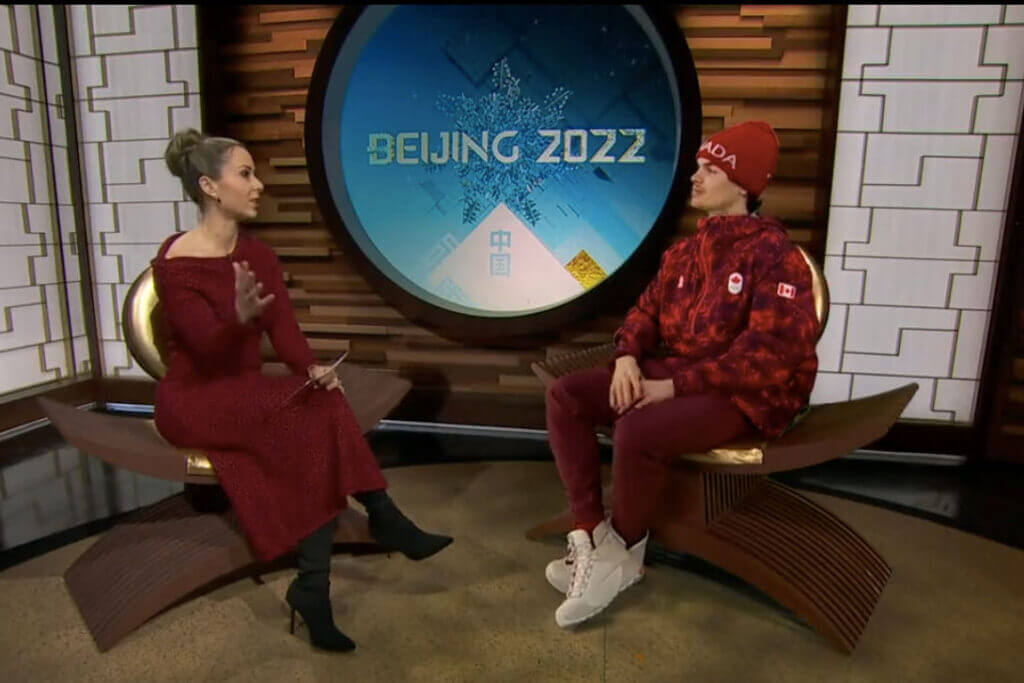 Jimmy Kimmel asked his audience this question Tuesday night: Are you watching the Olympic Winter Games from Beijing? In the studio audience there were crickets.
"The U.S.– we've won no gold medals so far," he told his audience. "Canada has one. So worst comes to worst, we just go up there and take theirs."
By Day 4, the US did win a gold. By Thursday morning, America has four golds (including Nathan Chen's Men's figure skating victory) and ten medals altogether (with Canada gaining 13 medals in total). Maybe NBC will start to see improvement in what has been a rough start, ratings wise, for their Olympic coverage so far.
NBC's opening ceremonies viewership was down 43 per cent from the last Winter Games four years ago. Programming Insider Marc Berman, a US veteran numbers cruncher, calls NBC's early Beijing Games returns, "a complete bust."
Compared to Pyeongchang in 2018, ratings are also down in Canada, but not by as much. The drop here is about 25 per cent. Compared with the Tokyo Summer Games, the slide through the opening weekend is just six percent according to Numeris.
There are many reasons for the downturn, as outlined in a story I wrote for The Canadian Press. The the 13-hour timezone shift (although Tokyo and Pyeongchang's was similar); Olympic burnout with the Tokyo Games delay; COVID fatigue (who wants to see hockey players compete wearing masks?). Then there's the fact that it is all taking place in China, which has drawn international condemnation for human rights abuses.
Plus, in America, as Kimmel pointed out, a lousy start, medal-wise.
There is also, with so many streaming services, the decline in overall viewership for broadcast network fare in general. You can read that full story here.
Viewers who are watching these Games are seeing some exceptional coverage. The high-definition camera work in the trick events such as freestyle mogul skiing, has been exceptional. There are also some cool innovations including the special effects that freeze-frames quads and other jumps during figure skating replays.
Also recommended viewing: check out the 12-minute video veteran sportswriter Allen Able wrote and narrated for CBC celebrating the spirit of the Games. "The flame that burns so brightly in so many human hearts," is full of hope and inspiration, a welcome positive message in challenging times. Plus, it was fun to catch up with UK ski jumper Eddie "The Eagle" Edwards as well as a member of the Jamaican bobsled team. Stream the video now here at cbc.ca.
For a more detailed breakdown of the Olympic ratings so far in Canada and in the US, follow this link to a second story I wrote this week for The Canadian Press appearing in The Toronto Star.