Television continues to transport us back to another time — almost as if viewers are dying to escape from today's realities.
The latest highly recommended distraction is Winning Time: The Rise of The Lakers Dynasty. The 10-episode miniseries premieres Sunday night on HBO and Crave.
Executive produced by frequent Will Farrell collaborator Adam McKay ("Don't Look Up"), the fact-based series follows the story of Dr. Jerry Buss, the flamboyant entrepreneur who buys the Los Angeles Lakers, The LA Kings and the Fabulous Forun in 1979 for what was then the astronomical sum of US$67 million.
The NBA was still a struggling league. Buss, it could be argued, saved it. With equal parts Hollywood and Playboy panache, he turned it into a much sexier showbiz enterprise, made super heroes of his team's stars and replaced marching bands with dancing Laker Girls.
Getting Buss right down to the crazy combover and Elvis-style shirt fronts is John C. Reilly. This is one of those shows where actors break the forth wall all the time by stepping out, in character, and winking, nodding and addressing viewers directly. Reilly told reporters on a Television Critics Asociation virtual zoom call last month that he learned how to do that well from the master, Oliver Hardy, who he played to astonishing perfection a few years ago in "Stan & Ollie."
It is also a technique used to great effect by Pheobe Waller Bridge in Fleabag. Here, every character does it, and what a cast of actors and characters there are in Winning Time. Start with Quincy Isaiah, who plays Magic Johnson. The NBA superstar was the No. 1 draft pick out of Michigan State who epitomized the Laker's "showtime" status. [And, yes, this series, which is based on Jeff Pearlman's book titled "Showtime: Magic, Kareem, Riley, and the Los Angeles Lakers Dynasty of the 1980's," would have been called "Showtime…" had Showtime, not HBO, picked up the ball.]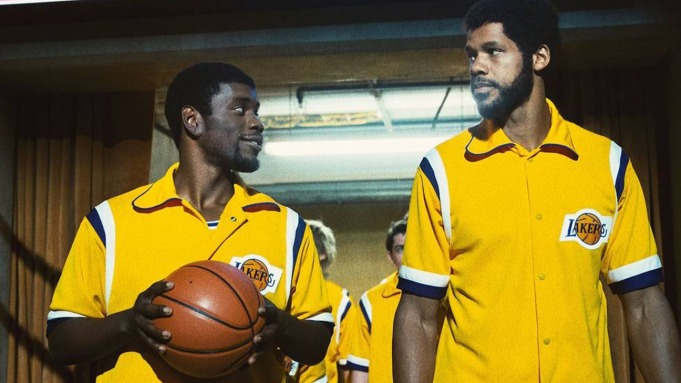 Isaiah and everybody else brings their A-game to these characters. Jason Clarke is very good as the tortured Laker star-turned-overwhelmed coach Jerry West. Adrien Brody steps up as Pat Riley, the coach who pulled this powerful team full of egos together. Gaby Hoffmann (Transparent) is all no-nonsense as the Lakers business manager Claire Rothman. Jason Segel disappears into his role as assistant coaching subordinate Paul Westhead. Solomon Hughes manages to inhabit the crusty, superior, and towering personna of the NBA great Kareen Abdul-Jabbar. Sally Field steals scenes as Buss's bookkeeper mom Jessie Buss. Michael Chiklis brings a nasty edge to his supporting role as rival Boston Celtics boss Red Auerbach.
Other standouts include DeVaughn Nixon as Lakers' point guard Norm Nixon — impressive in that DeVaughn is the actual son of Norm Nixon! Tamera Tomakili plays Earleatha "Cookie" Kelly, Johnson's constant crush from back home in Michigan.
The series comes with a dazzling array of trick shots. In episode four, one of Magic's daydreams morphs into a Hanna-Barbera-style animated Saturday morning cartoon from the '70s. Funk and disco music from the era is also always comin' 'atcha. I found watching this a very nostalgic experience, but you won't have to have lived through the '70s to get it and enjoy it.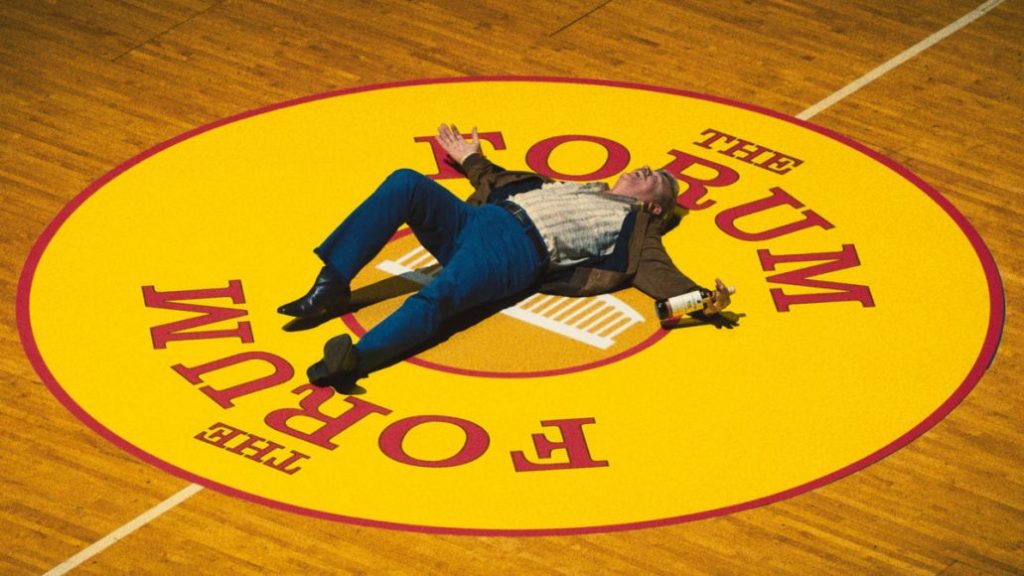 Much credit goes to Reilly, who brings such a natural exubrance to the role of Buss. Hard to believe he was a last-minute replacement for another actor, Michael Shannon, who backed out at the last minute. The character is part-carnival huckster, part-Disney dreamer, somebody whose boyish charm clashs with his Playboy club lifestyle.
Don't be fooled by that Disney reference, however. There is plenty of "Boogie Nights" in Winning Time, a portrait of a pre-AIDs era where Laker Girls was largly a euphemism.
I've seen the first four episodes so far, and each on was better than the last. This is a story excellerating towards a dynasty era, but, as in life, the getting there part is just as fascinating and compelling.
You don't need to be a basketball fan to enjoy Winning Time, although I imagine you'll love this series even more if you are. If all you know about The Lakers is that Jack Nicholson used to have seats on the floor, you'll still get caught up in the action. If you don't know who Jack Nicholson is, well, he was the Lakers of Oscar contenders.
At its heart this miniseries is really about risk-takers and dreamers, told with style and humour and plenty of the kind of showmanship Jerry Buss just instinctively knew would turn on the fans. So, yes, a slam dunk.