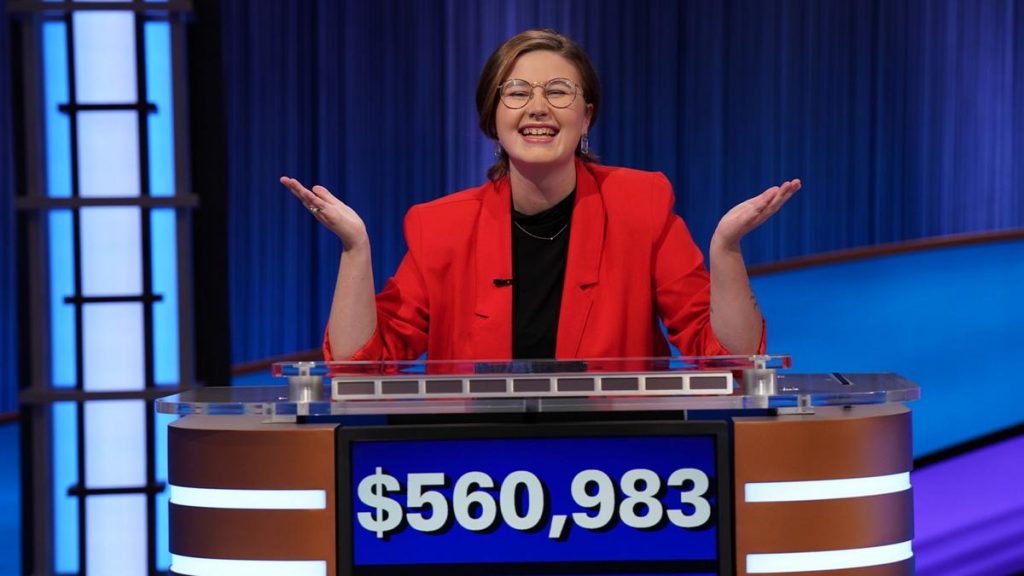 Fire up the Tiki torch and pass the Doritos: Survivor keeps winning Canada's weekly TV ratings race.
The long-running CBS import was the most-watched show in Canada the week of May 2-8, drawing 1,544,000 viewers on Global. Furthermore, the castaway competition series has ranked No. 1, according to Numeris, five of the past six weeks.
This week it narrowly edged out CTV's import of The Good Doctor, which is hard-charging towards a big wedding season finale episode.
Below is a list of the Top-10 most-watched shows in English Canada among all viewers 2+, in terms of average minute audience and according to Live+7 day data:
Survivor (Global) Wed 1,544,000
The Good Doctor (CTV) Mon 1,541,000
9-1-1 (Global) Mon 1,472,000
9-1-1: Lone Star (CTV) Mon 1,469,000
Blue Bloods (CTV) Fri 1,399,000
The Rookie (CTV) Sun 1,385,000
Grey's Anatomy (CTV) Thurs 1,287,000
CTV Evening News (CTV) MTWTF 1,248,000
Magnum PI (CTV) Fri 1,247,000
Station 19 (CTV) Thurs 1,214,000
Narrowed to just Toronto-Hamilton, the TV race gets shuffled and includes a couple of surprises. First, Jeopardy!, in the week where Canadian champion Mattea Roach saw her 23-game win streak snapped, finished third overall. On the national English Canada chart, it ranked 17th or 18th depending on the timeslot. Saturday Night Live, hosted that week by Benedict Cumberbatch, was No. 7 in Toronto-Hamilton, No. 22 nationally.
The entire Toronto-Hamilton Top-10 is below:
9-1-1 (Global) Mon 372,000
Survivor (Global) Wed 359,000
Jeopardy! (Yes TV) MTWTF 355,000
9-1-1: Lone Star (CTV) Mon 319,000
The Good Doctor (CTV) Mon 318,000
Magnum, PI (CTV) 284,000
Saturday Night Live (Global) Sat 273,000
The Masked Singer (CTV) 269,000
This is Us (CTV) Tues 267,000
Blue Bloods (CTV) Fri 254,000
Also of note nationally May 2-8: only one Big Brother Canada episode made the Top-30, with that Thursdays season finale at No. 25 with 835,000 Global viewers. It was 26th in Toronto-Hamilton. In specialty, The Curse of Oak Island drew 816,000 viewers on History, ranking 27th.
Numeris lumps all of the first round NHL playoff games into the same single ranking. The cumulative number, for seven nights of hockey action, based on viewership from 8:15 pm to one-in-the-morning, is an average nightly audience of 782,000 viewers, translating into a 30th place finish. It would be more helpful if Numeris broke out the Leaf games and those of other Canadian teams; those games would surely rank much higher.
In Toronto-Hamilton, Round One NHL playoff games for the week, in that same five-hour, double-header block across seven nights, ranked 17th on CBC and 30th on Sportsnet Ontario.
One other note: Citytv's Canada's Got Talent failed to crack the national Top-30 but did climb to the No. 23 spot on the Toronto-Hamilton chart.
Meanwhile, in Canada, the Top-10 most-streamed shows for the week just passed (May 9 to 15) were:
Ozark: Season 4     
The Lincoln Lawyer: Season 1    
The Circle: Season 4         
Welcome to Eden: Season 1      
Bling Empire: Season 2    
Selling Sunset: Season 5  
Grace and Frankie: Season 7      
Meltdown: Three Mile Island: Season 1         
Bridgerton: Season 2 
The Pentaverate: Season 1 (starring Mike Myers, above).