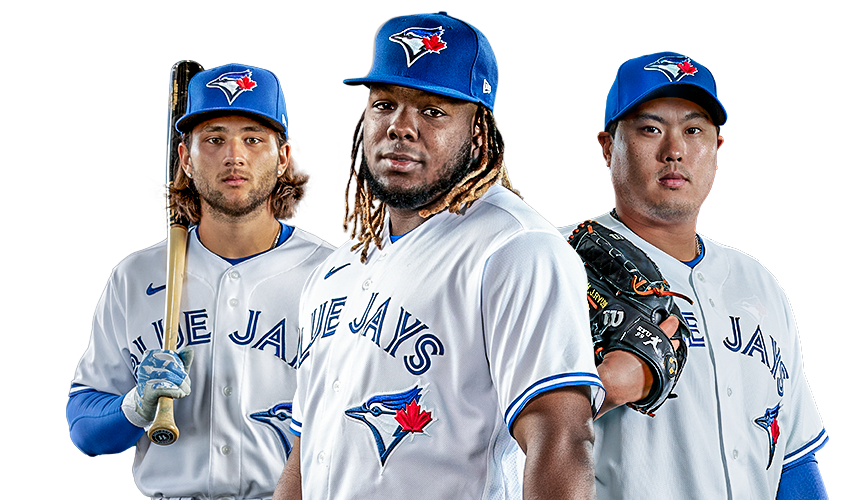 If you're wondering why you can't find tonight's Blue Jays vs. Angels game on Sportsnet, it is because it is only available on AppleTV+.
This isn't your dad's Major League Baseball. The streaming home of Ted Lasso, Severence and The Morning Show now has a full lineup of MLS baseball doubleheaders every Friday night. They're free, for a limited time, to anyone with an Apple ID, an Apple set top box or a smart TV — or a teenager at home who can show you how to access this stuff.
At some point, you'll also need a subscription to AppleTV+, but for now these games are 100 per cent free. Apple, of course, hopes viewers will like what they see and subscribe down the line.
Tranditionalists may rip down their rabbit ears, but this is 2022, and, like it or not, streaming services are moving into the live sports game. This coming NFL season, football fans will have to subscribe to Amazon's Prime Video in order to watch Thursday Night Football. That could throw some confused couch potatoes for a loss, but the thinking is that if an activated fan base wants something bad enough, they will figure it out and subscribe.
NBC's Peacock streaming service is also in the game, offering exclusive Sunday morning MLB games. Those games are scheduled to start close to the noon hour on Sundays. The Toronto Blue Jays will be featured in three of those games, two in July and one in September, exclusively, in the US, on Peacock. (The service is not yet legally available in Canada).
How do you plug into this streaming sports world if you don't have a teenager in the house? It depends on how you watch television now. If you already have AppleTV+, simply launch the Apple TV app and select the game. If you have the MLB.TV app, tap on AppleTV+Game to be redirected. Or, if you are watching on a smart TV or a computer or mobile device, visit https://tv.apple.com/ and log in with or create an Apple ID. (If you already have an iPad or an iPhone, you already have an Apple ID).
It is one thing to sign deals to cover sports on streaming services. Will fans, however, notice enough of a difference in the coverage to eventually subscribe? Besides offering a sharp, 5K feed of the games (enhanced with a "Megalodon" high resolution camera), AppleTV+ has introduced several innovations. One things fans will notice is more female co-anchors and commentators in the booth. Melanie Newman (play-by-play), Hannah Keyser (analyst) and Brooke Fletcher (reporter) are part of one of two coverage teams, along with former MLB outfielder Chris Young (analyst).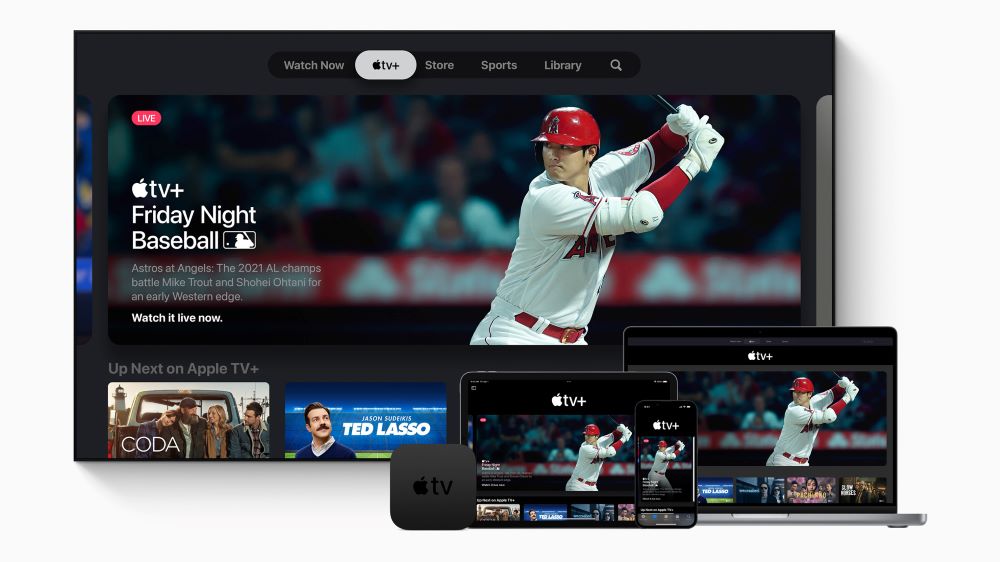 Apple is also offering integrated stats which will pop up in the bottom right of the screen. In the ultimate "Moneyball" experience, they'll dish out probability statistics on a pitch-by-pitch basis. Hey, you can bet on anything these days, right?
Apple also has something for the kids called the "Tune Tracker" which provides a playlist of song titles as batters step up to the plate. You can even download player lists to your iTunes app. Dad's will be jealous; they just had player photos on Wheaties boxes.
Tonight's Blue Jays at Angels game already promises to feature some very cool special effects. Fans can watch the two top finishers in 2021 AL MVP voting — Los Angeles' Shohei Ohtani and Toronto's Vladimir Guerrero Jr — go head-to-head.
AppleTV+'s coverage of the Jays @ Angels starts at 8:55 p.m. ET. The first game of the doubleheader, Orioles @ Red Sox, starts at 6:25 p.m.