Summer's here and the time is right for dancing in the streets… or watching television. If you must stay indoors, here's what's happening this month, headlined by the return after a two year absence of The Amazing Race Canada. As always, check back as new listings will be added and updated every week. UPDATED: July 22
FRI/JULY 1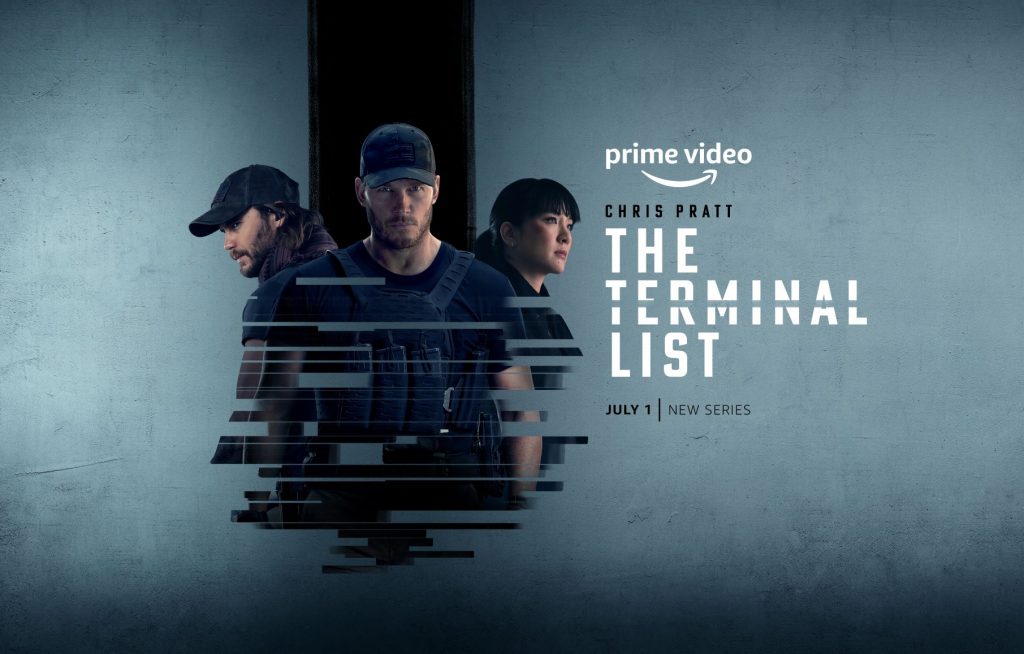 The Terminal List (Prime Video). Chris Pratt stars as Navy SEAL James Reece, who survives an ambush while on assignment only to find that he's still being pursued after he returns home. Taylor Kitsch, Constance Wu, Jeanne Tripplehorn, Riley Keough, and Jai Courtney also star. The eight-episode series is based on the Jack Carr novels.
The Roanoke Mystery: New Evidence (Cottage Life). British archeologist Professor Mark Horton and historian Scott Dawson attempt to solve one of America's oldest mysteries: what happened to the first English colony on Roanoke Island?
Returning: We All Hunt Together (Showtime; Crave). Season Two.
SUN/JULY 3
Ukraine: Answering the Call (NBC). An NBC news special.
We Hunt Together (Showtime; Crave). Season Two of this BBC-produced crime drama premieres with two back-to-back episodes.
MON/JULY 4
Macy's 4th of July Fireworks Spectacular (NBC). What's more spectacular — that there are still fireworks or that there is still a Macy's?
TUES/JULY 5
The Amazing Race Canada (CTV). The Eighth season of Canada's No. 1 summer show returns after a two-year pandemic pause. Ten new tears will race across Canada and all are vacinated (and will wear marks where required). They will to compete for the $250,000 top prize plus cars, trips, travel points and other rewards. Jon Montgomery hosts.
The Great Muslin American Road Trip (PBS). Reality show.
WED/JULY 6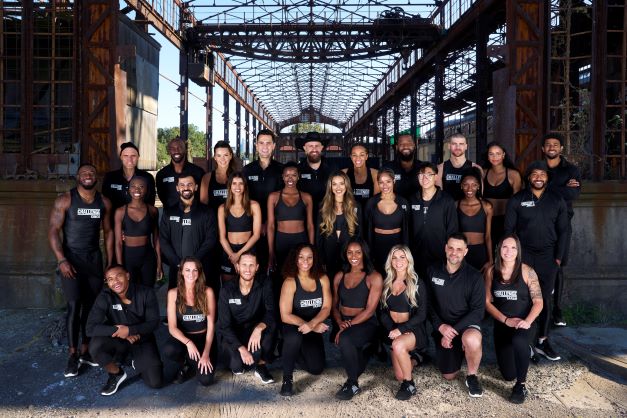 The Challenge: USA (CBS; Paramount+). Twenty-eight contestants from past CBS reality shows, such as Big Brother, The Amazing Race, Survivor and Love Island, compete to see who can grab 15 more minutes of fame.
Mind Your Own Business (AMI-TV).
Maggie (Hulu). This 13-episode series was originally developed at ABC. Rebecca Rittenhouse (The Mindy Project) stars as a psychic who gets a surprising glimpse of her own future.
Returning: Big Brother (CBS; Global).
THURS/JULY 7
Generation Gap (ABC). Kelly Ripa hosts this quiz show where teams are made up of grandparents and grandchildren. Jimmy Kimmel, who sometimes features this format on his late night talk show, is among the executive producers.
Returning: Press Your Luck (ABC).
FRI/JULY 8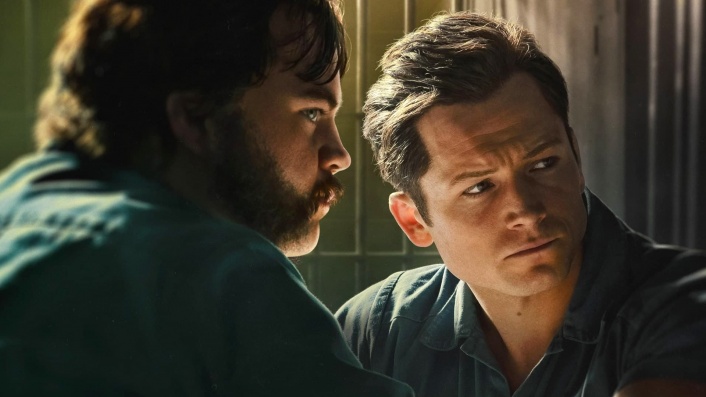 Black Bird (AppleTV+). Taron Edgerton stars as a convicted drug dealer who gets an offer to avoid his 10-year prison sentence: get booked into a maximum security prison for the criminally insane and try to drag a confession out of an alleged serial killer (Paul Walter Hauser). Greg Kinnear, Sepideh Moafi and, in his final performance, Ray Liotta also star. Six episodes.
"The Sea Beast" (Netflix). Karl Urban, Jared Harris, Zaris-Angel Hator and Marianne Jean-Baptiste are among the voices in this animated feature from the director of "Big Hero 6." This tale involves a hunt for a deadly sea monster and a young stowaway.
SUN/JULY 10′

SkyMed (CBC; CBC Gem; Paramount+). Billed as "Life, death and drama at 20,000 feet," the Canadian drama SkyMed follows a group of young first responders in the remote North. Starring in the nine-episode series are Natasha Calis (Nurses), Morgan Holmstrom (Siberia), Ace (Aason) Nadjiwon (Batwoman), Praneet Akilla (Nancy Drew), Mercedes Morris (Between), Thomas Elms (The Order), Kheon Clarke (Riverdale), and Rebecca Kwan (Taken). As the US-based website Metacritic noted, "Don't expect an American remake, because all the episodes would have to be about patients declaring bankruptcy after being unable to pay for the air ambulance service."
The Final Straw (ABC). A new game show where players must navigate around a human-sized Jenga tower made out of everyday objects. What's next, a TV version of Monopoly?
The Anarchists (HBO). This six-episode docuseries looks at an actual conference on the virtures of anarchy which takes place each year in Acapulco.
Returning: Race Against the Tide (CBC). Same sand; new host — Maestro Fresh Wes. The $100,000 Pyramid (ABC; CTV), Celebrity Family Feud (ABC). Who Do You Think You Are? (NBC; CTV).
MON/JULY 11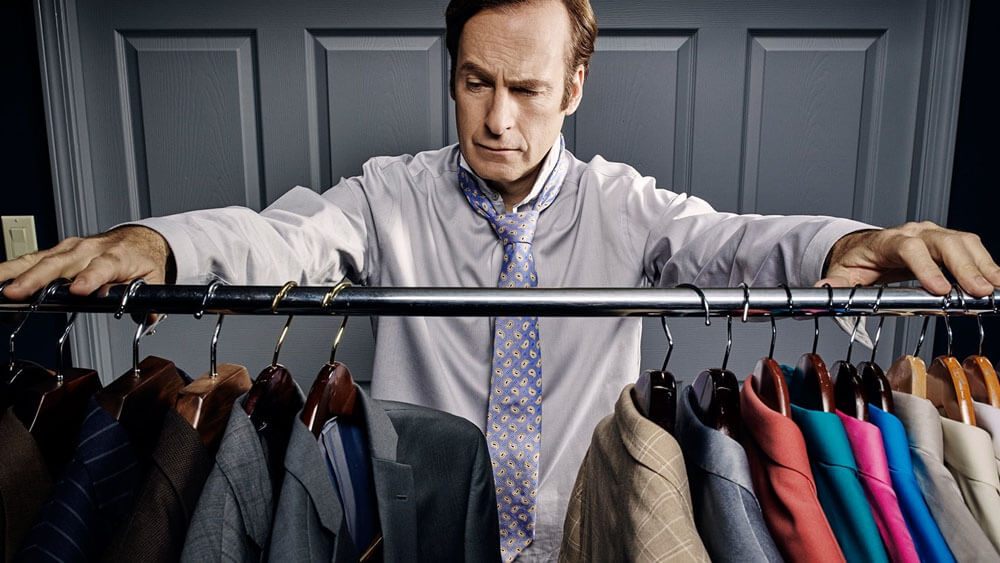 Better Call Saul (AMC). Thee best drama on television returns for six final episodes. Look for guest appearances from Bryan Cranston and Aaron Paul as the series catches up with its Broken Bad roots. Carol Burnett (!) also makes an appearance.
Claim to Fame (ABC; CTV). Nick Jonas and the bonus Jonas (Frankie) host this Big-Brother-like reality competition where the players are all siblings of celebrities. Two Jonas Brothers (Nick and Frankie) host a new Big Brother-style competition series where the contestants are all siblings of celebrities.
Returning: The Bachelorette (ABC; Citytv). Level Playing Field (AMI-tv).
TUES/JULY 12
"The Bob's Burger Movie" (HBO Max; Hulu). Well, sure, if The Simpsons and South Park can have as feature film spinoff why not Bob's Burgers? The plot involves a sink hole opening up right in front of the family restaurant, which can't be good for business.
How to Change Your Mind (Netflix). This four-part docuseries looks at mind-altering substances such as LSD, MDMA, mescaline and psilocybin. It's totally awesome man! Author Michael Pollan hosts.
Bill Burr: Live at Red Rocks (Netflix). A stand up comedy special featuring the edgy comedian.
Returning: What We Do in the Shadows (FX). Season 4 begins. Dish With Mary (AMI-tv).
WED/JULY 13
South Park: The Streaming Wars Part 2 (Paramount+). Randy threatens to put everyone on Tik Tok.
Returning: Departure (Global).
THURS/JULY 14
Resident Evil (Netflix). The first TV spin-off from the popular videogame/movie franchise is set in the post-apocalyptic year 2036. Lance Reddick heads the ensemble with all eight episodes available at once.
Kung Fu Panda: The Dragon Knight (Netflix). Jack Black is back as the voice of the animated panda in this feature film spinoff.
Returning: Hart to Heart (Peacock). Kevin Hart's talk show returns with Simu Liu, Chris Rock among the season 2 guests.
FRI/JULY 15
The Rehearsal (HBO; Crave). This new series from awkward Canadian Nathan Fielder (Nathan For You) has him working with a team of actors and crew-people to improve the lives of ordinary people. Can it be done?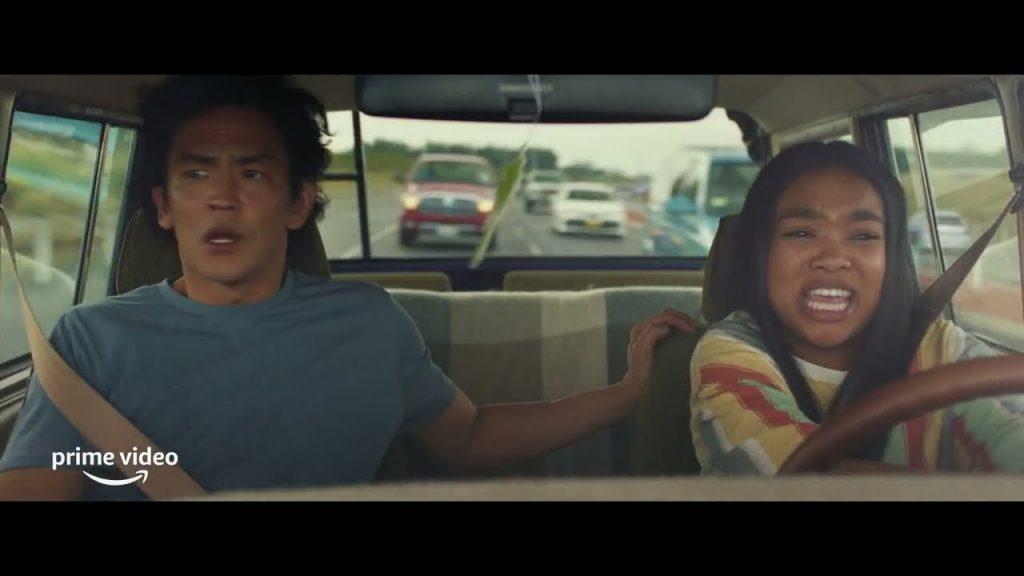 Don't Make Me Go (Prime Video). A father (John Cho) embarks on a cross-country driving trip with his teenage daughter (Mia Isaac) by promising to teach her to drive along the way. What she doesn't know is that this could be their last chance to bond.
SAT/JULY 16
Nikki Glaser: Good Clean Filth (HBO; Crave). Stand-up special.
TUES/JULY 19
The Day the Music Died: The Story of Don McLean's American Pie (Paramount+). Fifty years ago, this song was so long you had to flip the single over to hear the rest of it. Still, we could sing every word.
Love Island (Peacock). For it's fourth season, this dating reality series moves from CBS to Peacock. Sarah Hyland (Modern Family) hosts.
THURS/JULY 21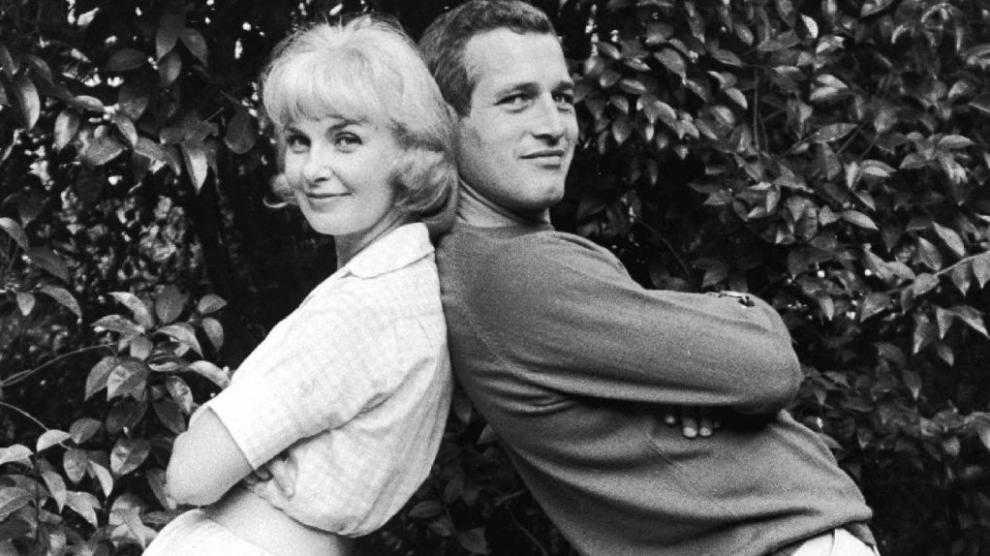 The Last Movie Stars (HBO Max). A six-part look at Hollywood couple Paul Newman and Joanne Woodward. Directed by Ethan Hawke.
Rap Sh!t (HBO Max). A new comedy from Issa Rae (Insecure) centres around two high school friends from Miami who reunite to form a hip hop group. Eight episodes.
FRI/JULY 22
Anything's Possible (Prime Video). A trans coming of age feature directed by Billy Porter.
The Grey Man (Netflix). Directed by the Russo brothers, this $200 million spy thriller stars Ryan Gosling as a top CIA agent who becomes the subject of a man hunt with a former colleague (Christ EEvans) in hot pursuit. Ana de Armas, Wagner Moura, Billy Bob Thornton, Alfre Woodard, and Regé-Jean Page also star.
MON/JULY 25
Running Wild with Bear Grylls: The Challenge (Nat Geo). Grylls continues to teach survival skills to celebrity guests. This season starts with Natalie Portman climbing the slot canyons of southern Utah. The following week, on Aug. 1, Simu Liu tackles the snowy peaks of the Canadian Rockies; other episodes venture into the deserts of the Great Basin and the volcanic rainforests of Costa Rica. Ashton Kutcher, Florence Pugh, Anthony Anderson and Rob Riggle muscle up for The Challenge. Begins streaming August 10 on Disney+.
TUES/JULY 26
Not Just a Girl (Netflix). A new documentary about the life and career of Shania Twain.
WED/JULY 27
Light & Magic (Disney+). A six-part documentary about George Lucas' game-changing special effects studio. From director Lawrence Kasdan.
FRI/JULY 29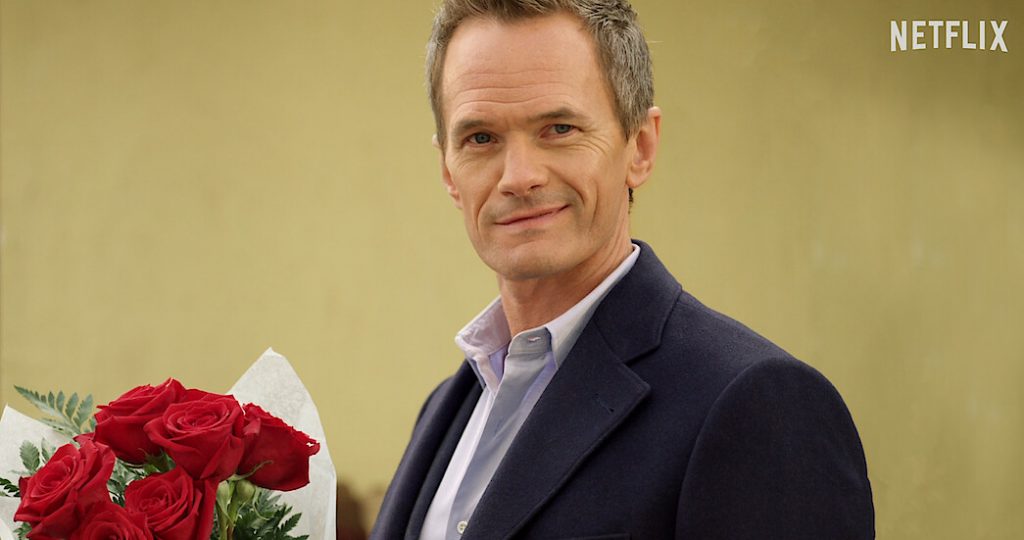 Uncoupled (Netflix). Darren Star (Sex and the City) is behind this new comedy starring Neil Patrick Harris as a 40-year-old New Yorker who suddenly gets dumped by his husband of 17 years.
Secret Celebrity Renovation (CBS). Season Two of this feel-good fix-it series features  Bob Hearts Abishola star Billy Gardell, who returns to his hometown of Pittsburgh to renovate the home of his best friend's mother, Marianne O'Connell. Home improvement contractor "Boston Rob" Mariano is featured on the series, with future celebs to include singer Debbie Gibson, Shaquille O'Neal, Olympic gold medalist ice skater Nathan Chen and Super Bowl LVI Champion Aaron Donald. 
SUN/JULY 31
Returning: City on a Hill (Showtime; Crave).