I've interviewed hundreds of TV and movie stars. Only one treated me to a full-throated, operatic aria: Paul Sorvino.
The New York native, famed for playing gangsters or cops in film ("Goodfellas") and television (the original Law & Order), passed away July 25 at 83.
In 2017, me and a few other reporters met Sorvino in Sudbury, Ontario, where he was starring with Anthony LaPaglia, Kim Coates, Enrico Colantoni and Tony Nappo in the New Metric Media mob drama Bad Blood (2017-18).
Unlike LaPaglia, who was pouting about being stuck in Sudbury for six weeks in the middle of winter ("They told me this thing was shooting in Montreal"), Sorvino made himself right at home. That home was an estate (complete with a landing strip) which had been rented as a set. Sorvino held court from a King size bed in the master suite.
The actor was so content that he burst into song. He told us afterwards that it was "Luna d'Estate" (Summer Moon), made famous 100 years earlier by Enrico Caruso.
Sorvino, who had sung at Lincoln Centre, was a bona fide tenor who took voice lessons for close to 20 years back when he was attending The American Musical and Dramatic Academy as well as landing roles on Broadway. In the '70s and '80s he broke through in films such as "The Panic in Needle Park," "A Touch of Class" and Warren Beatty's "Reds." In 1990, he was directed by Martin Scorsese in "Goodfellas."
In 1991, Sorvino took on the role of Sergeant Phil Cerreta in Law & Order. He did not stick with the NBC series, which ran twenty years. One of the reasons he gave for quitting after 29 episodes was that he wanted to preserve his voice for opera. (Jerry Orbach stepped in to replace him as Detective Lenny Brisco.)
He still had that voice when he sang for us in Sudbury. "Not bad for 77 years old," he declared.
Sorvino praised the northern Ontario mining town, saying that there were "some surprisingly good Italian restaurants." He even visited the city's most famous tourist attraction, the Big Nickel.
"It was so f-ing cold, the wind was blowing 20 below. My wife said, 'Jesus Christ – take a picture!'"
We were introduced to his third wife, Dee Dee Benkie, who had been sitting quietly by a window.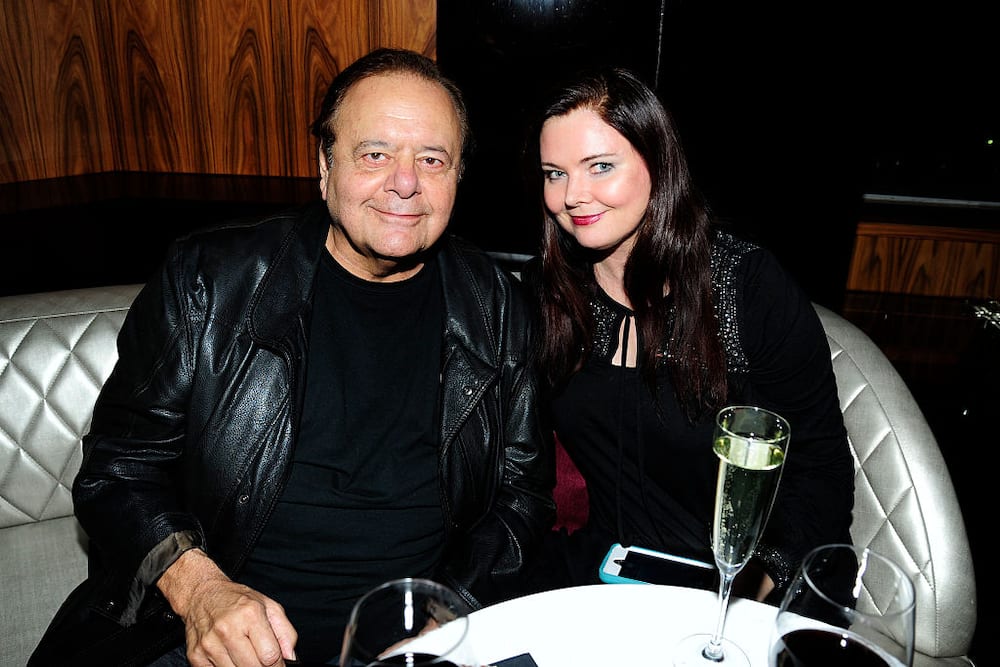 "My wife and I just wrote a cookbook – "Pinot, Pasta and Parties." Dee Dee, we were told, used to be an aide to President George W. Bush.
"She had a wonderful career going and I stopped it," he said. "I married up as you can see."
The book included a cocktail mix called, in honor of her husband, The Good Fella. Bourbon, Cognac and Limoncello are among the ingredients.
"Two of those and you are sleeping sound," said Sorvino, "or walking out on the roof."
The actor hesitated at first when asked to do Bad Blood.
"People don't think I act – they think I'm Mafioso. Point of fact I'm a bestselling author, I'm an internationally known sculpture, I'm a director, poet and a musician. I am many things but none of them's a gangster."
He told us that he turned down the part of convicted serial killer John Wayne Gacy, a role that eventually won Brian Dennehy an Emmy nomination in the two-part TV-movie "To Catch a Killer" (1992).
"I don't want to enter into the consciousness as a person that would do things like that. I don't want people in the back of their mind to associate Paul Sorvino with … a lethal pervert. I won't do it."
Sorvino worked in Canada before Bad Blood, including 2003's "Mambo Italiano."
"One of the ones I'm most proud of," he said of the Montreal-produced comedy. He loved working with Ginette Reno who played his wife in that film.
A year before this interview, in 2016, he was lured across the border along with James Caan – who pre-deceased Sorvino by one week — in the Frank DeAngelo ego-epic "The Red Maple Leaf." Sorvino's Oscar-winning daughter Mira also took part in the pay day lark.
It was the script, not the cheque, that drew him to Bad Blood, he said, as well as the chance to work with some fine actors.
"I was really looking forward to working with Colantoni," said Sorvino. "He's a sensational actor. I've watched him for years. Turns out we have the same agent."
He was also impressed with Coates. "Super actor; terrific guy. I already knew LaPaglia. To be with a group like that… if you're going to work with peers you know you're going to do your best work."
He also had praise for director Alain Desrochers. "He creates an atmosphere in which you can make a mistake if you want to."
"The trick for a good director is to not be what I'm being now, which is verbose," said Sorvino, drawing the interview to a close. "The trick is to shut the f— up. If you want to be any good, casting is 70 to 80 per cent of the work. Cast well and hope for happy accidents."